First and foremost, I would not be here writing this article for a show about teachers without the teachers I had in my life. So thank you, Mrs. Park, Mrs. Martin, Mr. Ryan, Mr. King (there were two in our school, I had the white one) Prof. Susan Miller, and Professor Wesley Brown. Education is a hell of an occupation and teachers never get enough credit for the conditions they're put in to make things work. However, this teaser trailer for Abbott Elementary got me feeling like we're going to see a bit of the real that goes into being a teacher. Dare I say, the Abbott Elementary trailer got me feeling like they're going to give teachers the shine they been deserving in the media. Considering the cast seems to be a majority Black, I'm over here thinking ABC just got with the sh– realness. ABC got with the realness for this show is what I was going to say.
Here's what the ABC says the show is about:
In this workplace comedy, a group of dedicated, passionate teachers—and a slightly tone-deaf principal—are brought together in a Philadelphia public school where, despite the odds stacked against them, they are determined to help their students succeed in life. Though these incredible public servants may be outnumbered and underfunded, they love what they do — even if they don't love the school district's less-than-stellar attitude toward educating children. "Abbott Elementary" stars Quinta Brunson as Janine Teagues, Tyler James Williams as Gregory Eddie, Janelle James as Ava Coleman, Chris Perfetti as Jacob Hill, Lisa Ann Walter as Melissa Schemmenti and Sheryl Lee Ralph as Barbara Howard. Quinta Brunson serves as writer and executive producer alongside Justin Halpern and Patrick Schumacker of Delicious Non-Sequitur Productions. The series is produced by Warner Bros. Television and 20th Television, a part of Disney Television Studios. The pilot episode is written by Quinta Brunson and directed by Randall Einhorn.
Oh… Oh, I'm in. Abbott Elementary looks to be shot in the stylings of The Office, which is how I know this shit bout to actually be funny. You know it's serious when there's no laugh track. Also, Quinta B is serving as a writer, executive producer, and playing the part of 2nd-grade teacher Janine Teagues? I'm with it. Is that Tyler James Williams I see playing the part of a teacher named Gregory Eddie? You can stop talking. I'm watching. Hold up, this centers around a Public School dealing with upper management woes and being underfunded. *slams fist on table* Put this show in front of my eyeballs right now.
This is a story I feel a lot of folks will be able to relate to. Fam, I relate to this shit. I'll never forget the big difference of moving of going to school for 2nd grade in Natick, Massachusetts then moving to Paterson, NJ for the rest of 2nd grade. Bruh, it was rough. I went outside for recess and just saw a concrete space surrounded by a chain fence. That was it. So what we use to do for fun was take the cardboard by the dumpster to make wrestling championship belts as something to play with. I'm keeping it light but… you get it. I moved again for third grade to Hackensack (shout out to Nellie K. Parker Elementary! Named after the first Black school teacher in Bergen county, NJ) but I never forgot that time there.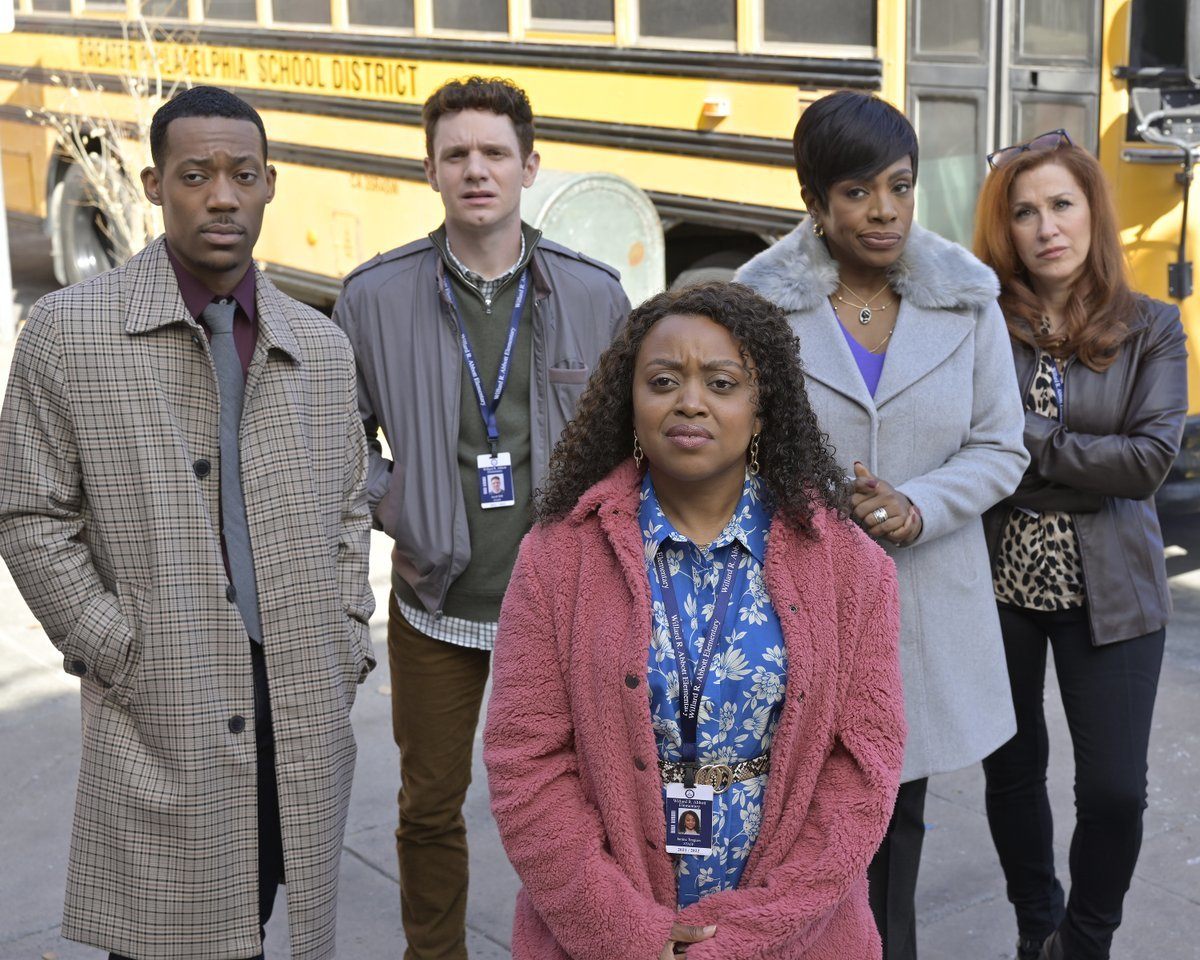 All of which is to say, if Abbott Elementary is a show that's got humor while highlighting just how much teacher's go through for their students, how much of their job comes out of their own pockets/personal time, and how they don't get a lot of credit for the work they do? Then this is going to be a show that's on for a long time. Art imitating life is a great saying, but it's also a choice. I feel like this show is making the choice to truly show us just how much miracle work goes into teaching. If that is indeed the case, we will have no choice but to stan for this show.
Want to get Black Nerd Problems updates sent directly to you? Sign up here!
Follow us on Twitter, Facebook and Instagram!