Fam. Familia. Homie. My mans and dem! By the good graces of Bast herself, it seems our #NoConfederate prayers have been answered. (Editor's note: We had some ideas of our own for pitching.) Don't get it twisted! HBO didn't cancel that show, despite the backlash. There are too many racists hiding in plain sight for them to stop that snowball of dolla signs from rolling. I'm talkin' about the newly announced Black America television show that has been in the early stages of production for about a year.
[title type="h4″]Ayyy y'all heard about the good news? Y'all sleepin' on us? Had a good snooze? Wake up racists wake up![/title]
Yo every hype beyond belief hip-hop track I've ever internalized rushed to the front of my cranium when I heard this announcement.
[title type="h4″]Its About To Go DOWN![/title]
Every lit movie scene casting down oppression flew back in to my consciousness on that fuck yo alternate timeline couch shit!
[title type="h4″]Are you not entertained?! Is this not why you are here?[/title]
[youtube link=" https://www.youtube.com/watch?v=bTUrWYv2vtU&scrlybrkr=5cb8a18c" width="590″ height="315″]
The unofficial Confederate clapback explores a world where some southern states have left the Union, but instead of exploring the tired trope of slavery, they flipped the script and this show will bestow reparations of the most Gawdly proportions upon African Americans. Going with the black as can be title of, Black America, this drama is being produced by two black men who have the power to create something really remarkable. The first is Peabody award-winning creator of The Boondocks and Black Jesus co-creator Aaron McGruder. This young man has shown the wit, the woke, the gall and intelligence to give us confidence that Black America will be properly made and properly represented.
The other side of the production team gives me pause. Will Packer has been responsible for a multitude of trash black films over the past decade, but he's also a man whom has shown glimmers of brilliance and understanding what and who we want to see on screen. Straight Outta Compton! Flames. Ride Along 1 & 2? Trash. Stomp The Yard. You probably love it, but it was low key landfill. The Think Like A Man franchise..need i go on? So herein lies my stance. Get it done. Come together and create something unforgettable. Ensure absolute greatness. This could be the show with the most potential since Atlanta.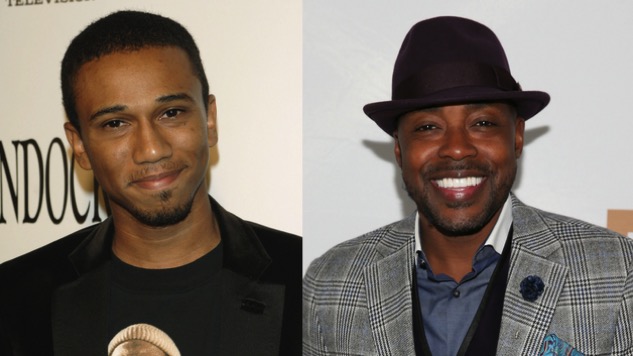 Luckily, we have time on our side. Ain't no telling who has already hit the cell of these producers. Big announcements like this garner stars and talent who want a role or have ideas to make the show better. I mean, Denzel or Idris Elba could pull a Matthew McConaughey (True Detective), Don Cheadle (House of Lies), Jeff Daniels (Newsroom), or Will Smith (Bright: New Netflix movie) and attach their name(s) to the project in hopes of success. We truly are living in the Golden Age of television and the the possibilities are endless.
Black America envisions an alternate history where the Confederacy was defeated and former slaves and freedmen have claimed 3 Southern states instead of enduring the painful eras that followed the Civil War. The story picks up post-Reconstruction where African-Americans received Louisiana, Mississippi and Alabama as reparations for slavery. With that land, they were free to forge their own destiny. And so they did, in the form of a nation known as New Colonia, who has a "tumultuous and sometimes violent relationship" with their "Big Neighbor" the United States. The U.S. is described as both an ally and a foe so it'll be dope to see the dynamics between black people in the U.S. and New Colonia.
At the end of the day, I'm hype. Amazon has a good track record with these alt-history pieces. I hear amazing things about The Man in the High Castle. If they can make a decent show out of Nazis remaining in power, then they should hit a home run with reparations being paid on an epic scale. (Editor's note: yet even that show hasn't been without some controversy with a badly-planned ad campaign in New York)
Let us know your thoughts on Black America, the newly announced show that focuses on reparations for the slave trading, back breaking men and women who created this land of life, liberty, and the pursuit of clapbacks for this tired slavery narrative.
Are you following Black Nerd Problems on Twitter, Facebook, Tumblr or Google+?