AHHHHH!!!! We're closing in on the number of shopping days left until the holidays and if you're anything like me, you're just getting started or you still have some last minute shopping to do while chillin' in your soft kitty snuggie, sippin' on some nog. Just me? Whatever.
The following list is a shout out to my family and friends who had no idea what to get for me as a kid and those who pray for me to post some kind of a hint. This list will totally get you through this shopping season and hopefully jumpstart your birthday and anniversary shopping, too!
If you're one of us, just slide this to the fam on the low… They'll appreciate it and you will, too!
My friends, here is your 2014 BUILD A BLERD gift list,for the young and the young at heart!!
Birth-5
Seriously! Start them from the womb, would you? Especially the newborns! They're all cute and cuddly and easy to dress up. I mean, they poop, pee and spit up on everything, but man they're super cute. Give them the memories they deserve in an Ewok or Yoda crocheted bonnet. Seriously, who wouldn't look back and appreciate these photos? They'll be so much better than those lumberjack pictures or photos with 250 comic sans font numbers pasted on their tushes that their friends with hipster/bougie parents will submit to the yearbook senior year. Cosplay starts NOW!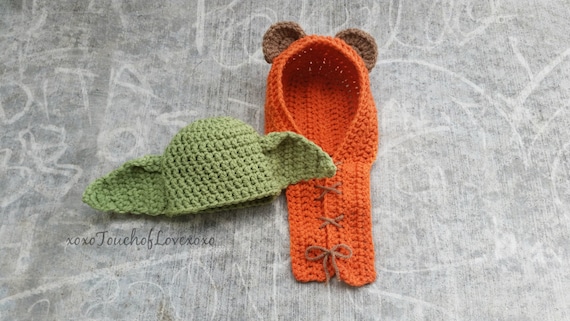 Honestly, anyone can go into a store and pick up a few blocks with the alphabet on them. As a teacher, I'm telling you… grab those and then get these! Every toddler needs the
Periodic Table Blocks
set. Get your baby a head start on those STEM classes AND help them spell cool words with the elements. Who doesn't love that. Handle with care, however. I don't want to hear about anyone's 2 year old pulling a Breaking Bad.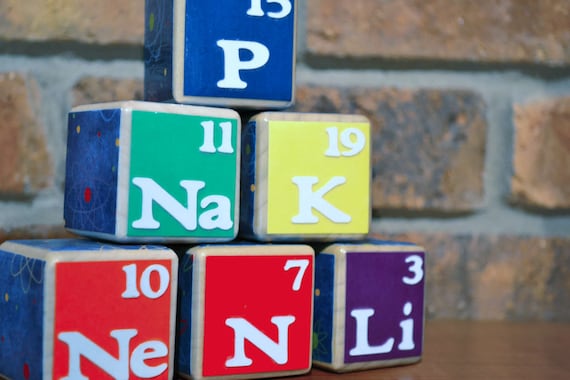 C'mon, mom!!! This Nintendo Duvet set is the truth! By two or three years old we're moving into big kid beds and grandparents can't wait to spring for the new bed set. Take this opportunity to let your little nerds shine! I know I hit the roof over my Spider-Man pop up bed tent that was ever so neatly juxtaposed atop my Popples bedspread. So spring for the sheets that'll make your tiny tot crave bedtime!

Need something to go along with that new bed set? BAMN!!!
What tiny Whovian or Whovian In Training wouldn't love a
Dalek night light
!! IL-LU-MI-NATE! Scare the mess out of the boogey man with this thing and hopefully you and your little nerd will get a good night's sleep!
Ages 5-10:
Black nerds are born and made my friends. Remember, train up a child in the way they should go and they will never depart from it. Here are a few gift ideas for our little homies!
As an aunt and proud Godmother, I make it a point to buy my little ones the loudest things possible for the holidays. It's basically a reflection of how much their parents got on my nerves as kids. So, the electronic Rock Guitar shirt is at the top of my list!!! Dude! I totally suck at Rock Band, but I'd get better practice with this than I do playing air guitar in the shower. Seriously, if I was a kid and you gave me this, I'd love you forever. I'd also write you a ton of sucky songs and play them for you during commercial breaks.
Yooooo!!!! I mean, seriously! This
Pokemon Clip and Carry Poke Belt
is the best accessory I've seen since my first Wonder Woman pajama set! I'm all about this! As a matter of fact, I do believe that Ash and Pikachu are getting their entire lives off of this belt. This comes with two poke balls, but additional ones can be purchased. Honestly, why are we even still discussing this when I have two in my cart and a credit card burning a hole the size of the Kantu region in my pocket.
As the oldest of an insane number of siblings, I'm letting you know, this is one of the best gifts ever! The Minecraft Foam Diamond Sword would replace all of the pirate swords I grew up with and put my sibling sword fighting on FLEEK! (I swear, I just learned how to use that word last week and it is cracking me the hell up). Totally tuck this into your gamers stocking and let them fight the things that go bump in the night. The Nether is a scary place, don't leave your kiddo empty handed.
Ages 10 and UP!
This is where it gets real. By ten, you're pretty much set in the nerd life. Back in the day, maybe we tried to stifle it a bit (or maybe I did), but nowadays, let that nerd flag fly little homies. We're not talking Steve Urkel anymore. So, here's a few gift ideas for your blossoming and seasoned Blerds. And while you're shopping, don't forget about yourself. Give and receive, you know. Hey, you know what you like!
Light Saber Thumb Wrestling, anyone? Another cool stocking stuffer that I could totally get down with playing with my sibs. Sometimes, you just have to change up the game and make it a little more interesting. Plus, it has different background scenes? This may make road trips worth it! Luke, this is the father of thumb wrestling.

Here's a little more room and office decor for you; a
Neil deGrasse Tyson vintage wall piece
. I want to be honest with you. If you're not raising your Blerd on NdT, then we've got some problems. No, you've got some problems, because I'm all caught up on Cosmos, ya heard! So make room next to your framed photo of the first family for this! Neil deGrasse Tyson is the truth, the nerd truth, the black nerd truth!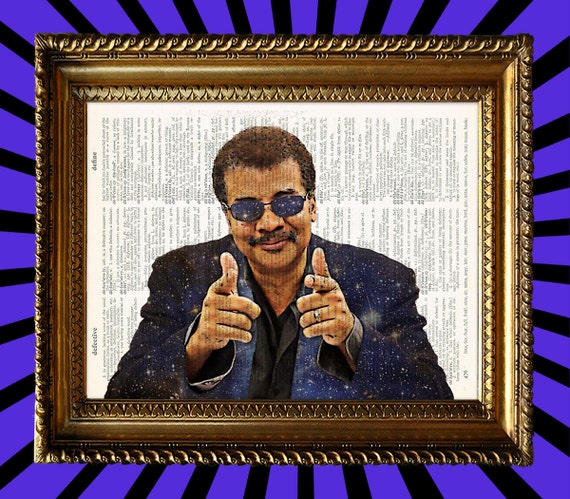 You should be good and grown for this one. Nobody's ten year old should know anything about #DemThrones. If you and your Blerd fall into the 18 and up range, this is for you! The
"Living Language Dothraki"
course comes with a 128 page instructional manual and an hour long cd. It's like the Dothraki Rosetta Stone! Seriously, encourage bilingualism and get down with this.
Here are a couple of good sites to end the list. If shopping for your Blerd is extraordinarily hard, try the newest craze in boxes and crates! Subscribing to www.lootcrate.com or www.nerdblock.com may be the best bet for you. With each subscription, for a nominal fee, you can receive a box per month, filled with the best of the best in nerd swag. Nerd Block also has Nerd Block, Jr for the baby Blerds and if you're all into the gender thing, you can choose boy or girl. I say, choose whatever the hell your/their heart desires.
Lastly, check out the Black Nerd Problems store for all of your black nerd apparel.
Well, my friends, that's how you build a blerd.
Start stacking those gifts like hotcakes. Stacks on stacks on stacks on stacks…
Happy Holidays!