"Lilies in the valley of my heart.
Lay you on your back and fall apart" – Sirah

If you have not seen the Demon Slayer: Mugen Train movie, turn away now because spoilers are ahead.
Look, it is my belief that Tanjiro is hands down the most earnest character in anime. It doesn't get much sweeter than ya boy. He's living his best life (as much as one can fighting demons daily) with another season of Demon Slayer coming out but I gotta go back to the Mugen Train arc where ya boy was stressed the fuck out. Tanjiro saw his mans and dem Kyōjurō Rengoku the Flame Hashira aka "I'm too Haaaaaawt" aka Stove Top Steel aka "No Johnny Storm but we can still flame on" aka "Real Hot Boy Shit" stepping to the 3rd upper ranked level demon Akaza… things were never the same.
First and foremost, here's to the Hashira because my man Kyōjurō was fighting for his life out there against Akaza fam. Kyōjurō was didn't have an ounce of back down against this Akaza. Yo, Akaza out here with the strength of fifty final bosses while throwing hands like Bruce Lee, Donnie Yen, Michele Yeoh, and Iko Uwais combined. Listen, I don't want it with anyone that thinks going hand to hand against a swordsman is a fair fight. I'm all ready done off the strength. Not Kyōjurō cause ain't no such things as halfway Hashiras. Kyōjurō said ain't nobody dying on my watch. Not on my watch!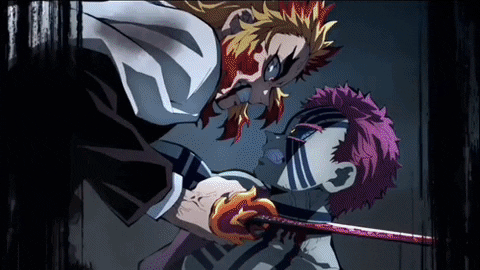 Kyōjurō stepped to Akaza knowing he could heal from all injuries quick as fuck and did not give a damn. Kyōjurō was stabbed and still fighting because fuck it. Kyōjurō fought this man till the sun came up and was not letting Akaza escape, literally putting his life on the line. Akaza had to rip off his own arm to escape and mans ran for his life into the woods. Pause right there for a second and realize how G'd up this is. Kyōjurō fought this demon to a damn near buzzer-beater standstill solo. On his fucking lonesome.
Kyōjurō told them boys, Tanjiro and Inosuke, I know you want a piece of this man but you not ready for this level yet youngins. Watch ya boi get this work. Then proceeded to give werk and get work on some equal employment shit. So lemme state it again. This man, this monster, Kyōjurō Rengoku the mutha fucking flame Hashira fought his ass all the way off against this demon Akaza through the night till sunrise and once that sun came out on that Annie shit Akaza fucking ran… AND OUR BOY TANJIRO RAN RIGHT AFTER HIS ASS!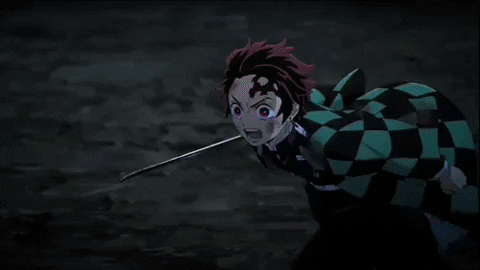 Are you fucking kidding me?! Ya boy Tanjiro literally got shanked in the stomach and is out here holding his guts in just to 100-meter dash after Akaza and chuck his sword?! We ain't ever seen the kid like this. I remember being in the theater thinking "what the fuck?" Little did I realize that what would come next after this sword throw would be the greatest eulogy in an anime I done ever seen. First things first, this isn't Tanjiro trying to get the game-winning bucket at the buzzer. No, this is Tanjiro looking at the scoreboard and then slamming the basketball down on the court.
This is 'Malice at the Palace' Tanjiro. Tanjiro is ready to get all up in the stands cause he's sick of the bullshit. Remember in the 90s and early 2000s when rappers would be on a song and the beat cuts off but they still rapping and the track just fades out but you can still hear them goin off? That's what comes next, and I wasn't even ready in the least.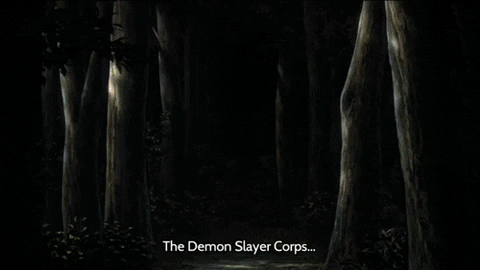 Now, yall see Tanjiro going off right now, but I don't think you hear him tho. Lemme anger translate for my man for an additional layer right quick. "THIS THAT BULLSHIT I'M TALKING BOUT! ALL YOU DEMONS ON THAT BULLSHIT. YALL BE WANTING TO FIGHT US AT THE DEAD OF NIGHT! YALL ALWAYS BIG AND BAD AT 9 PM WITH YOUR ANYTIME MINUTES. SEE US IN DURING THE DAY THEN?! SEE US DURING THE DAYLIGHT SAVINGS THEN! SPRING FORWARD ONE TIME, JUST ONE GOD DAMN TIME I DARE YA. WE ALWAYS SEE YALL ON YOUR TURF! YALL STAY WANTING TO POP OFF AT MIDNIGHT AND 3 AM ON SOME GRAVEYARD SHIFT SHIT!
REGENERATING FROM WOUNDS AND SHIT! ME AND MINES TIRED AND STILL BRINGIN' WAR TO YOUR FRONT DOOR THO! NO INSURANCE ON OUR SIDE! MEDICARE ALL THE WAY FUCKED UP OUT HERE BUT WE STILL SEE YALL. WE DOIN SHOTS OF ROBITUSSIN BEFORE FIGHTING YALL JUST FOR YOU TO ROACH RUN WHEN THE LIGHT COME OUT. NAH! FIGHT IN THE LIGHT IF YOU WANT IT THEN?! YALL SO BAD, THEN COME SEE US FROM 9 TO 5 THEN! FIGHT A SLAYER DURING REGULAR BUSINESS HOURS FOR ONCE!"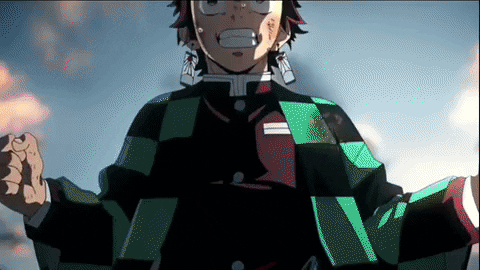 "DON'T YOU RUN FROM THIS FADE COWARD! YOU SHOOK! YOUR WHOLE SQUAD SHOOK! YOU SMELL LIKE B**** TO ME! ALL YALL DEMONS SMELL LIKE B**** TO ME! MY MAN RENGOKU GOD TIER TO ME! YOU CHEAT CODE ASS DEMONS AIN'T SEEING MY MAN RENGOKU! FUCK ALL YALL! YALL AIN'T HALF-MAN HALF AMAZING LIKE MY MAN! YALL AIN'T BUILT LIKE MY MAN! YALL HAD TO GET ROIDED UP TO STEP TO RENGOKU!
FUCK ALL YOU DEMONS! YALL NEVER BEEN IN THE GYM FOR THIS SHIT LIKE RENGOKU! PULL UP THEN! PULL THE FUCK UP THEN AND STOP RUNNING FROM THE EARLY BIRD SPECIAL FADE!"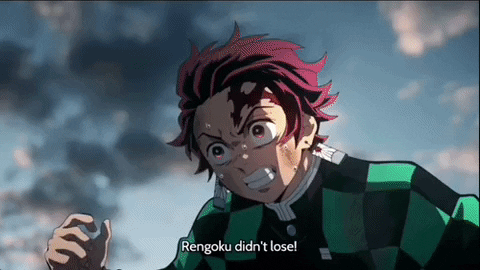 "RENGOKU DIDN'T BLOW A 3 POINT LEAD! YOU DIDN'T CATCH ONE BODY ON RENGOKU'S WATCH! RENGOKU DON'T EVEN WEAR A ROLEX AND YOU STILL AIN'T GET NO BUCKETS ON HIS WATCH! RENGOKU DOG WALKED YOU! RENGOKU PROTECTED ALL THESE PASSENGERS AND US, HIS YOUNGLINGS, TILL THE END. YOU AIN'T ATH NICE! I PROMISE YOU YOU AIN'T THAT NICE AKAZA. DRAW ALL THE FOULS YOU WANT, YOU STILL AIN'T BEAT OUR MANS.
RENGOKU IS GOD TIER TO ME DAWG! YOU AIN'T ON HIS LEVEL. I DON'T GIVE A FUCK HOW HIGH RANKED YOU ARE ON THE DEMON TEAM SEED. YOU MINOR LEAGUE COMPARED TO RENGOKU! YOU AIN'T THE NUMBER 1 DRAFT PICK! YOU AIN'T GET BUCKETS LIKE RENGOKU GET BUCKETS! RENGOKU LIVES THIS SHIT, YOU JUST TALK ABOUT IT! YOU HEAR ME?! FUCK YOU AND YOUR HAMMER PANTS TOO! EVEN YOU FASHION TRASH! YOUR DRIP DON'T EVEN DRIP LIKE RENGOKU! YOU TOOK THE L HERE! NOT RENGOKU! YOU TOOK THAT FUCKING L! FUCK YOUR LIFE AFTERLIFE! YOU HEAR ME, FUCK YO WHOLE AFTERLIFE. RENGOKU IS THE GREATEST. RENGOKU IS FOR THE CHILDREN."
LET THOSE TEARS OUT TANJIRO! LET IT OUT KID!
My guy was talking his shit! My man was talking his cash shit on Rengoku like a good friend shit. Man, this is what I'm talking bout. This is the respect you gotta give your elders when they flex on'em one good time. Give your people their flowers while they are here! Tanjiro gave the Flame Hashira Kyōjurō Rengoku (I gotta say his whole name after that fight) a whole garden of flowers. That's how you put respect on your people. That's how you give it up for yours when they out there fucking getting their hits in and scrappin'. This is the energy I want my friends to have during my eulogy.
If I go out swinging, fuck talking about all the good I did. Wake me up at my wake so I can watch you tell everyone how I died, but I ain't lose. Tell them I went down swangin. Tanjiro went off on Akaza and in advertently gave Flame Hashira Kyōjurō Rengoku the illest eulogy in anime. No excuses, no apologies. Tanjiro called that Demon Akaza 5 types of B**** while giving Rengoku respect on his name, his blade, and his fade. Believe me when I tell you that they don't build'em like Tanjiro Kamado no more.
Look at that boy spilling his fucking guts for his mans and dem. My favorite part about this is Rengoku in the back watching Tanjiro go awf before telling the young gawd. "Aye now, calm down before you open that wound again. You'll die and I'll have lost right?" Maaaaaan, then he told Tanjiro he belives in him and his whole fucking crew? Told'em all to become Hashiras and keep giving these demons this fucking work. I can fucking NOT YALL. Reall N**** tears man. Real fucking tears. Rengoku put them youngins on, did right by his moms, and protected a whole ass train with nothing more than breath control. Stepped to that demon with advanced lamaze class techniques and said, "What's poppin'?"
Goat this man. Goat this man right the fook now because my favorite part is the smile Rengoku throws at Tanjiro after dropping them bars and telling him not to injure himself again. Tanjiro sent that man off proper and I… *looks up at ceiling while squeezing fist over mouth* Arghhh this is wayy too much I need a moment for the real ones.
Want to get Black Nerd Problems updates sent directly to you? Sign up here! Follow us on Twitter, Facebook, Youtube, and Instagram!