Can you name your favorite Droid? I can. BB-8. I know he's one of the newest droids to hit the scene, don't judge me. BB-8 will forever be indebted to all droids before him (R2-D2, especially), but he's just so dang on cute! I love how he rolls around peeping out the scene and kicking up dust. The way he spins his head with the attitude of "a Droid who's been here before" is downright hilarious.
Now, think of your favorite droid and imagine being the creator of said droid. Imagine people all over the globe knowing its name. How would you feel if you created someone's next best favoritest droid ever? Indescribable, but not unimaginable!
On November 15th, the first-ever Droidathon was held at the Lucasfilm campus, where companies like Facebook, Fitbit, Twitter, Instagram, Google, Lucasfilm, and more showed off their very own Droid creations with kids from Black Girls CODE, The Boys & Girls Club, and more! This was the kickoff event for the littleBits Competition, which will run until January 10, 2018. Fans and families will be able to submit their own Droid design creations, with qualifying submissions judged by Star Wars: The Last Jedi stars Daisy Ridley (Rey in the current Star Wars trilogy) and Kelly Marie Tran (Rose Tico in Star Wars: The Last Jedi) alongside Ayah Bdeir (founder and CEO of littleBits) and Kathleen Kennedy (president of Lucasfilm). This competition is all about inspiring kids and fans to explore technology, create things, and see themselves as inventors.
STEAM (Science, Technology, Engineering, Arts, and Math) is an area that most school systems are heavily focused on. Why wouldn't they be? You very well may be reading this on a Smartphone as you stand in the long self-checkout line of your favorite grocery store. Maybe you're chilling with your feet kicked up while your robot vacuum does all the dirty work for you. We need kids in STEAM creating all of these amazing things that make our dreams of living like The Jetsons come true.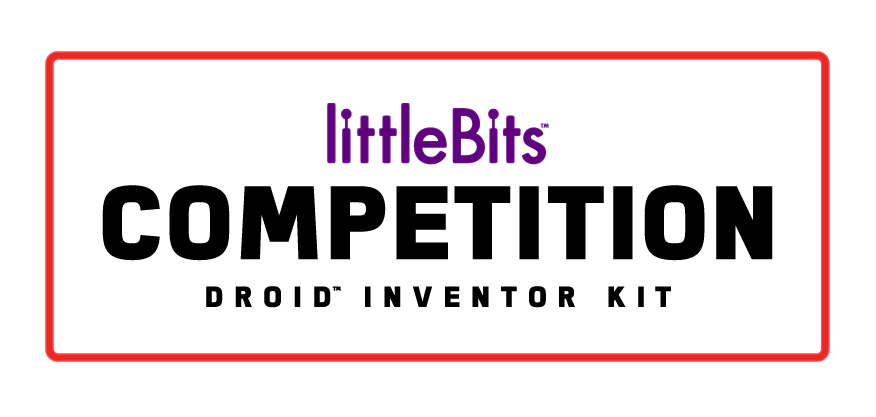 With the littleBits Droid Inventor Kit all of our kiddos, regardless of gender, have an opportunity to use their creative minds to invent solutions to the problems that matter to them. Held at the Lucasfilm San Francisco campus, iconic Bay Area technology companies came together for the first-ever Droidathon, an event for kids from local organizations. What I love most about this is that the littleBits Droid Inventor Kit is a gender-inclusive product. The littleBits Droid Inventor Kit and the competition are steps in the right direction of providing equal access to an area that has historically been dominated by men. Ayah Bdeir, founder and CEO with littleBits says this:
"We believe the two best ways to inspire kids about STEAM is through fun and role models. What could be more fun and inspiring than seeing the world's top innovators and role models creating the weirdest Droids anyone has ever seen?"
Both the Droidathon event and competition seek to inspire kids to explore technology and think of themselves as inventors: to accept challenges, make mistakes, persevere, and feel the triumph and pride of creating something with their own two hands. I don't know about you, but I'm looking forward to seeing the next best weather-resistant, solar-powered BB-8 or Rosie roll my recycling bin to the curb. The Droidathon is an event the world needs.
For more information about how young inventors can get involved, visit www.littlebits.com/droidinventorkitcompetition.
Are you following Black Nerd Problems on Twitter, Facebook, Tumblr or Google+?