Writers: James Tynion IV, Christopher Sebela / Artist: Ariel Olivetti / DC Comics
In case you haven't read any of them, DC has been making use of old Hanna-Barbera properties and making new comics with hot takes on these old characters like Johnny Quest and the Flintstones. They are weird. Actually, I can personally attest to the fact that Future Quest is pretty amazing, but for the most part, the realism some of these titles aim for is bizarre. Fortunately, I got roped into what I think is really the most reasonable mashup DC and Hanna-Barbera have to offer: Green Lantern… and Space Ghost.
First of all, James Tynion IV and Christopher Sebela do a truly wonderful thing with this book in beginning to deliver what seems like typical superhero team-up hijinks. You know what I'm talking about: the thing where two heroes mistake each other for villains and proceed to beat the stuffing out of each other until they're united for a common cause.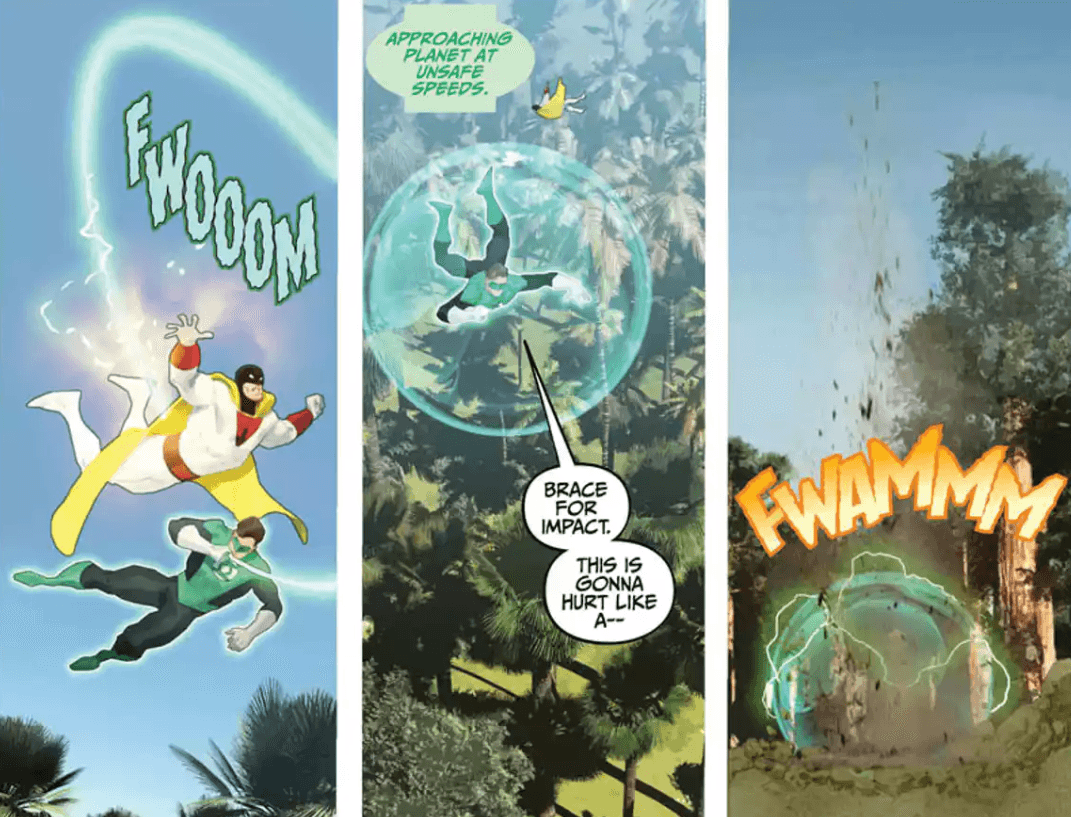 But this story takes a turn and deal with a conflict that these two heroes can't just punch or construct their way out of. It sounds little boring, but believe me, Space Ghost and Green Lantern bickering their way through fighting misinformation and "fake news" is nothing short of brilliant. The book actually left me wondering how we hadn't gotten a crossover book from these two characters sooner. Ariel Olivetti's artwork works well for the story. It's equal parts larger-than-life and goofy. The scene where Hal and Space Ghost combine their powers in particular is the stuff that fanboy squealing is made of.
Bottom Line: The fact of the matter is that, as far as I'm concerned, DC is leaving money on the table in not giving us a whole buddy cop graphic novel of these two testosterone-ing each other to death while saving the universe. This book alone justifies DC's whole Hanna-Barbera line of comics.
8.5 Tad Ghostals out of 10
Are you following Black Nerd Problems on Twitter, Facebook, Tumblr or Google+?