Okay, so Rakim didn't really say that in the Eric B. and Rakim classic "
Paid in Full
", but it does give us the perfect setup for the second trailer for Marvel Studios'
Avengers: Infinity War
that dropped this morning. We get the Big Bad namedrop: Thanos is coming. We get the ominous monologuing: He's going to destroy half the universe to bring balance.
We get more Wakanda. We get the quipping between so many different MCU heroes that you'd think you were watching a live-action fanfiction. And we get Bearded Steve Rogers, the Captain of All the Americas, fighting for his life against the tyrant from Titan.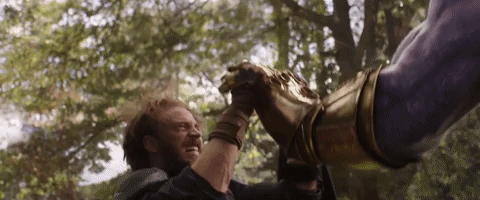 Is it April 27th yet?