Writer: Saladin Ahmed / Artist: Javier Garrón / Marvel Comics
Some interesting developments are going down in the world of Miles Morales. One of the best parts of this new run is how well Saladin Ahmed handles character development. After the rescue of Miles in the last issue, a lot of the focus is spent on his recovery. It's something the young Spider-Man needed after his recent trauma. However, as is the life of any superhero, downtime is short-lived.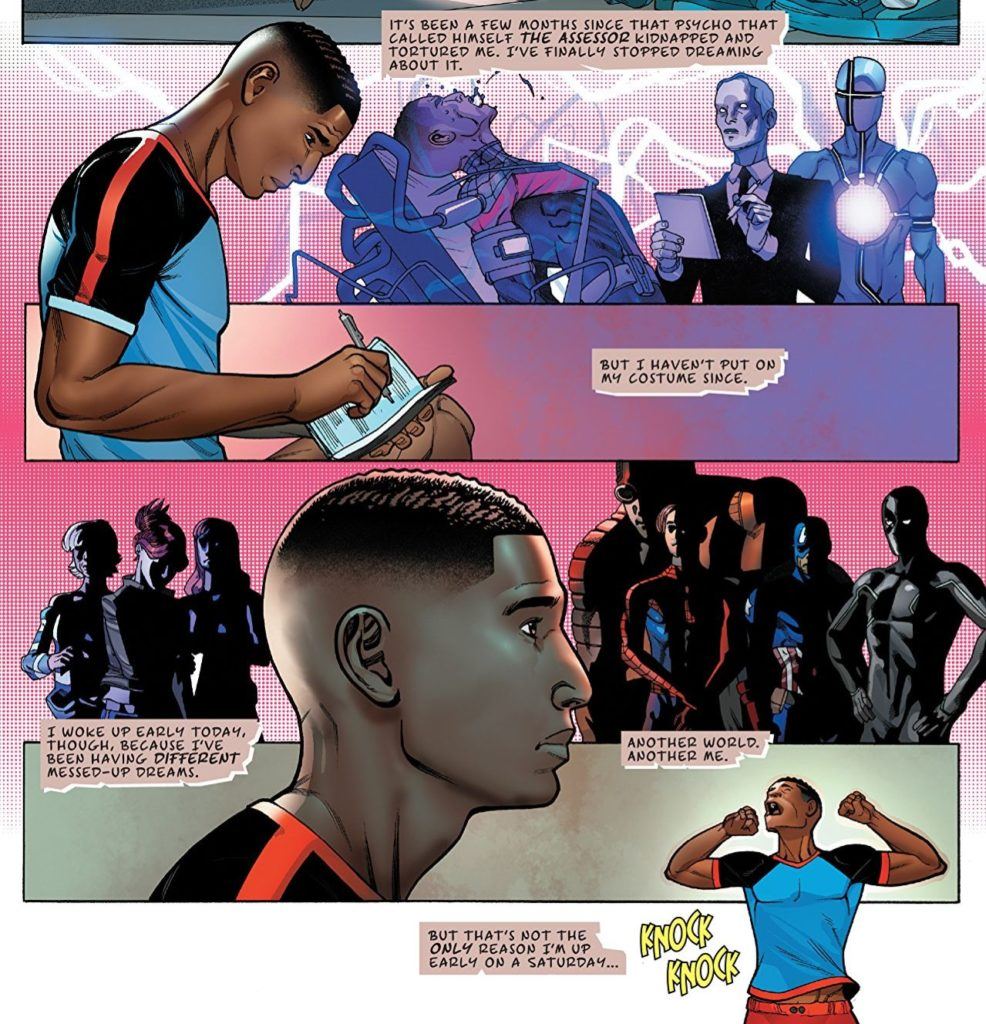 It's Miles' birthday and if the last nine issues didn't clue you in that our boy has grown up, this one will. Once again, the smart choice by Ahmed to focus on Miles' support system of family and friends is something that sets apart his version of Spider-Man. Rio, Jefferson, Ganke and others are definitely the rock that holds Miles' together. Which brings us to Peter.
Geez, my Spider-Man is letting me down. I don't know why I'm surprised. Peter's life is crazy enough but his neglect for Miles is a whole other level. Not only does he half forget the boy's birthday but he's barely noticed that Miles has been missing, drops a mission on him, and bolts all in the span of five minutes. I do hope that Ahmed further explores the relationship between the two at some point.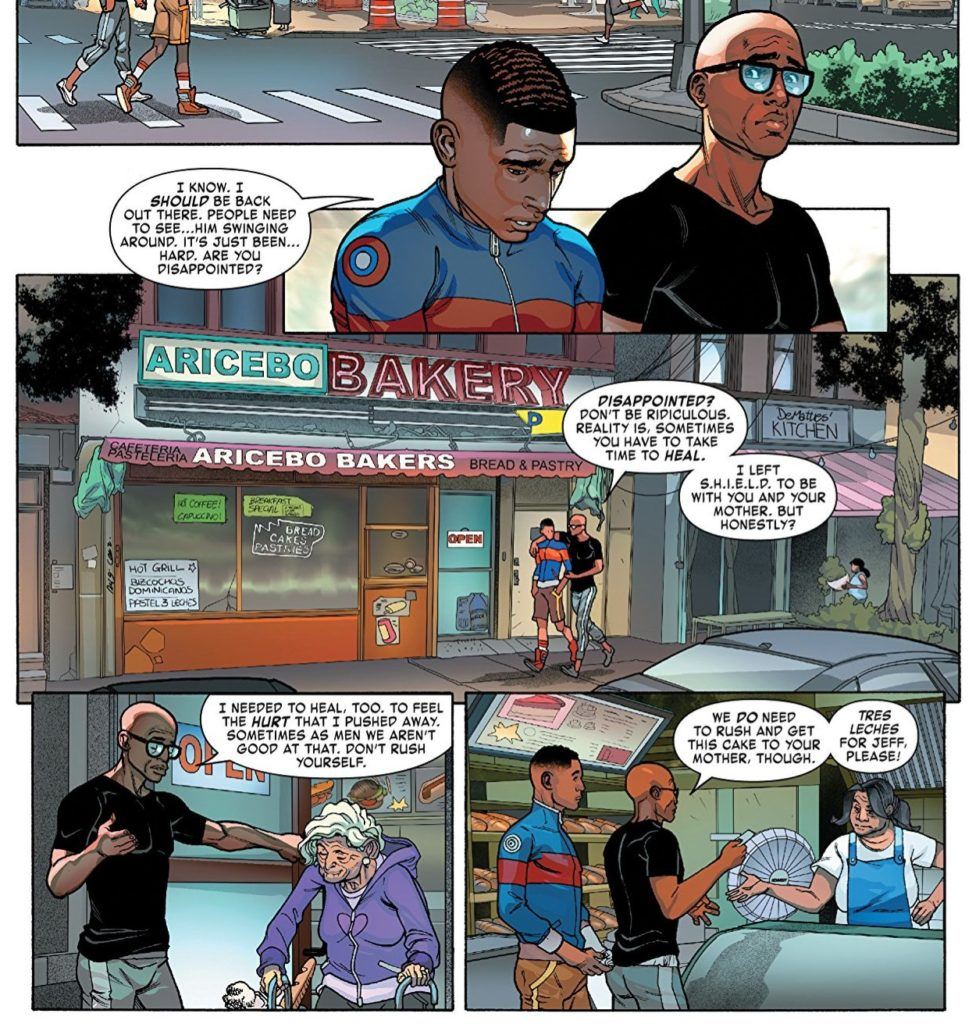 If the cover wasn't a dead giveaway, elements of the Ultimate universe play a huge role in this issue. I don't want to spoil too much but it looks like we are finally getting some answers to Miles' exact situation after the events of Secret Wars and some of Bendis' last few storylines with the character. It's some of the lingering threads that have plagued many fans of Miles and the Ultimate universe since his move to 616.
Ultimate Goblin makes for some great action by Javier Garron. I always liked the modern twist that the Ultimate universe had on some of the classic Marvel heroes and villains. It would be interesting to see if more characters from the Ultimate universe start popping up or what Miles reaction to them will be. Either way, something big is coming and Ahmed has plans for Miles.
8.5 Ultimatums out of 10
Reading Miles Morales: Spider-Man? Find BNP's other reviews of the series here.
Want to get Black Nerd Problems updates sent directly to you? Sign up here!
Follow us on Twitter, Facebook and Instagram!