System: Gamecube / Release Date: March 24, 2003
All I have to say is if you don't already have a Gamecube, go buy one just so you can play this game. Nintendo definitely stepped their game up when making this one, and if you've played the previous Link games you'll definitely love this one. There's some cool sword action, challenging but fun puzzles, and an exciting storyline… and I'm a sucker for a good storyline. The story starts out with Link who sees his sister being kidnapped by a giant bird. He then has to go on an epic journey to find her, and throughout his journey he meets a series of interesting characters that help him with his mission.
This is the true definition of an adventure game. Link has came a long way from NES and Super NES to the Nintendo 64 and now Nintendo GameCube. This game shows Link in way that we've never seen before – he's just so adorable! Nintendo really shows us what they're capable of by introducing their use of cel-shading which is different from the previous Link games they've made. It pretty much looks like a cartoon. I know some people didn't like the new look for this game, saying it looked like it was made for little children, but I disagree. The look is fantastic! The cartoon style gives life to the characters and makes their facial expressions so cute that they're pretty funny.
This game focuses mainly on the wind and how you can use it. Link mainly travels from island to island on his boat, and the wind must blow in the right direction for him to get anywhere. And get this – the boat talks! To do navigate the boat with the wind, you use this instrument called a Wind Waker. Not only does it change the direction of the wind, it can also change the time of day, open doors, and more. The environment is beautiful and you're free to roam since you don't always have to stick to the main story. You can venture to other islands and explore your surroundings, meet new people, and solve puzzles to unlock various items. Some of the puzzles can be a bit frustrating but it gives you this sensation of wanting to keep playing. The world is so huge that it can take about 10 minutes just to get from island to another (depending on where you're going and the direction of the wind).
The locals are also funny in their own way. Their body movements are hilarious when speaking and the bizarre tasks they have you doing will definitely keep your attention and make the game even more fun. Some of them come with their own missions for you and completing them can allow you to get cool items, such as a camera, telescope, the tingle tuner, and a lot more.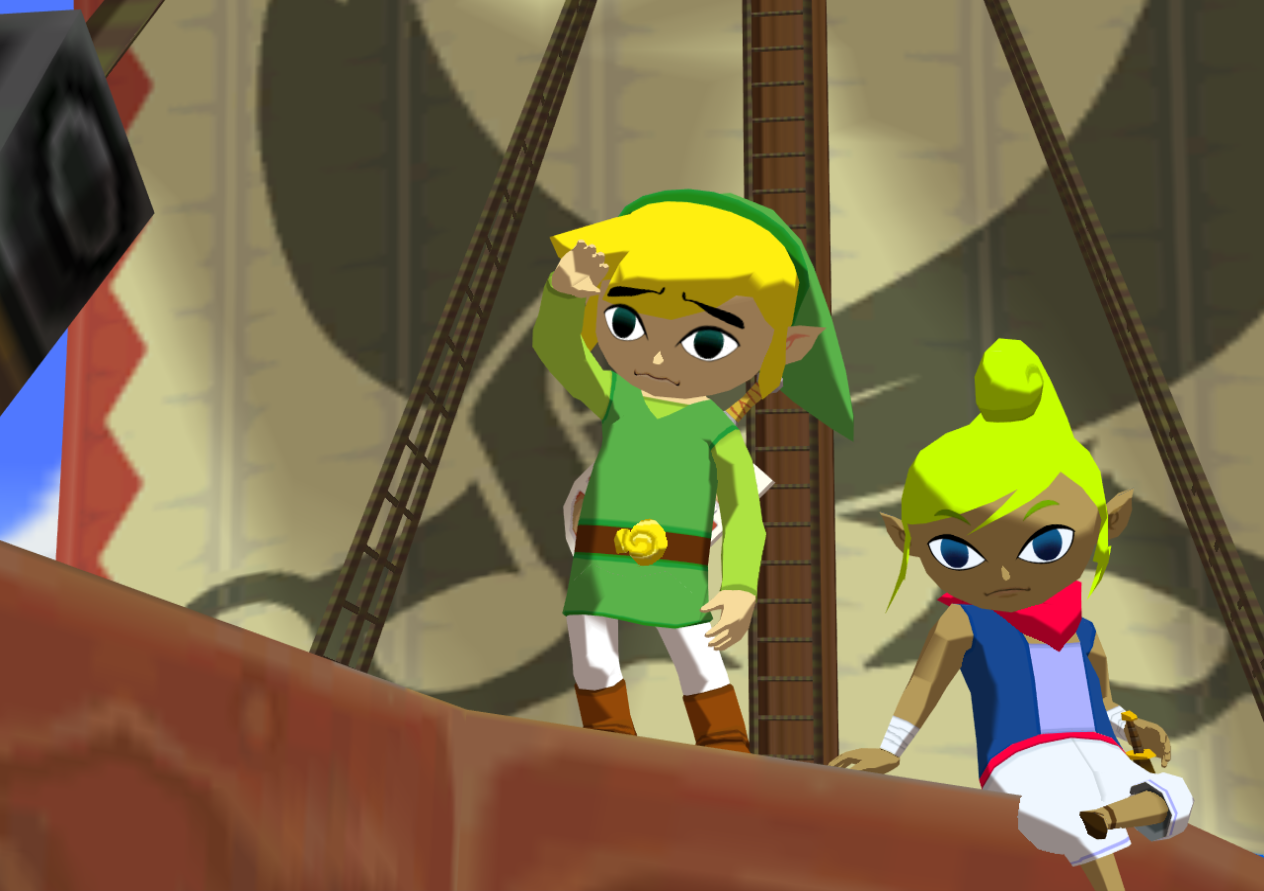 Overall, this game is really fun, and very immersive. It's just perfect. Link has many facial expressions so players get a real sense of what he's feeling. Each character plays a special part in the game as well – they aren't just background people used to fill the game. They all have their own minds and motivations, which is one of the little details in this game that makes it perfect. If you go into a house and break the owner's stuff, for example, they'll get angry at you and force you to pay for the damages, or just kick you out. Doing something funny in front of certain people will make them laugh at you. When you're in your boat, the seagulls follow you. Some kids even follow you around. Interact with the world, and the world interacts with you – nothing in the game was placed just to make it pretty. The Legend of Zelda: The Wind Waker is just 100% cool and I definitely recommend it to anyone who hasn't played it yet.
"The Fastest Way To Clean Pigs!"
Are you following Black Nerd Problems on Twitter, Facebook, Tumblr or Google+?