Writer: Matt Rosenberg / Artist: Khoi Pham / Marvel Comics
Must everything that involves Jean Grey cause my eyes to get moist? You know that corny motto about "the power of friendship?" On the real though, don't drop your friends, they the "Triple OGs". Forget "till death do us part" my guy, you could pop out of the grave like three times and Wolverine will still be like "this coffee tastes like s**t Jean, do better". Like thanks for the criticism furry claw man.
I'm still sad that the X-Men had to send Wolverine to get Jean out of the false reality she's stuck in. Isn't it sad enough that she's in a separate conscience? You have to save the woman you love that will inevitably become your ruin, but here we go with the power of love. It's almost heartbreaking to watch Wolverine remind her who she is. What one might interpret to be a moment of power, will eventually become a tale of loss. Yet even in a moment like this I couldn't help but compare it to that time Mufasa had to remind Simba who he is.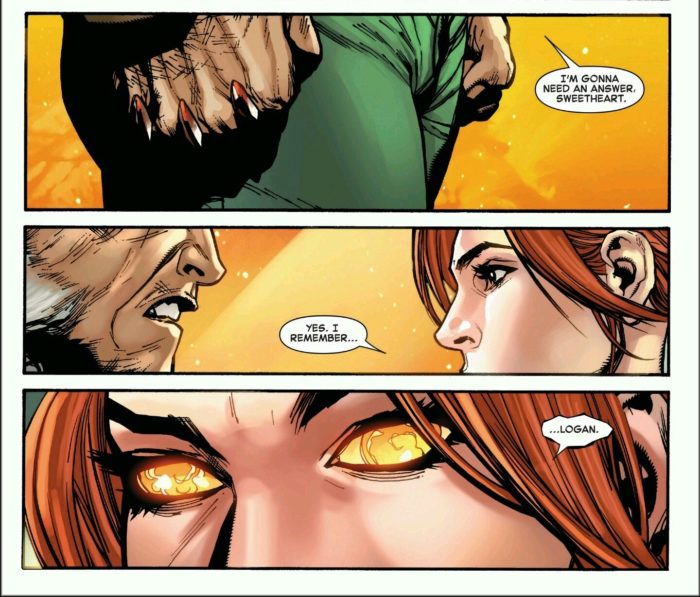 You know what's sad? The fact that it took Jean dying multiple times just to understand the art of letting go. That death is essentially inevitable. Everyone around us will die, whether we live long enough to witness or not. I could die like five times, and I will still cry if I can't resurrect my husband. And I just feel, so dragged right now. Cyclops, where are my tissues?
It must be devastating to not realize you're trapped in an alternate reality you literally cannot die in peace because another entity keeps holding your body hostage. On the real this Phoenix is like an ex that broke your heart but doesn't want to see you move on.
Your trifling ex: "Hey come over"
You:"Jack, I'm married"
Your trifing ex: (Continues to send five eggplant emojis)
Though the ending to the series seemed obvious, it did not make it any less impacting. I knew that it would take a lot out of Jean to step out of her comfort zone. Fear loves to step in when everything around you is vulnerable.
I loved this ending, and would not have wanted this resurrection to happen any other way. Enjoy your potential nine lives Jean Grey.
9.5 Mufasas out of 10
Reading title of comic? Find BNP's other reviews of the series here.
Are you following Black Nerd Problems on Twitter, Facebook,Instagram, Tumblr, YouTube or Google+?