Writer: Marv Wolfman / Artist: Pop Mhan / DC Comics
Raven factoids are back! After Marv Wolfman's successful miniseries with the character in 2017, the daughter of darkness is back for an encore performance reprising her role as Rachel, a regular girl in San Francisco who is also Raven, a Teen Titan with the evil inside her to destroy worlds. Stoically hilarious, part of the fun of Raven comes from her chronic inability to fit in and be what she perceives as normal, resulting in her narrative voice that shares with us fun facts about herself throughout her adventures. Here, the mystery is an unknown girl being hunted by a paramilitary group, and we follow Raven's perspective as she tries to save the girl, survive the chaos herself, and understand why she is being hunted.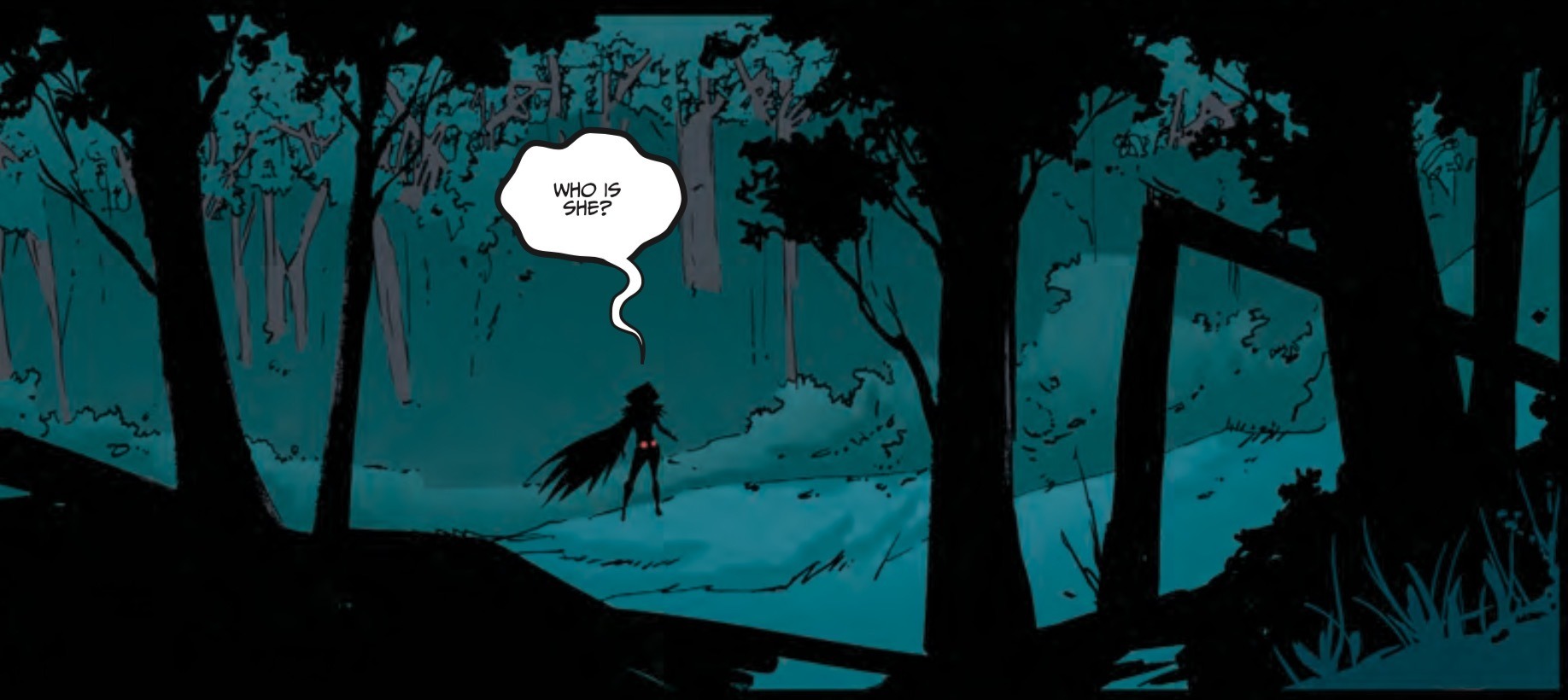 The tension builds through the issue's breakneck pace as the frantic escapee runs for their life, and while Raven hopes to help, she must also ask whether she herself is on the right side. We don't know whether this hooded woman is a hero in need of rescue or a dangerous villain in need of apprehension. All we know are Raven's senses that clue her into this soul's pain and danger, and the plot is thrust forward by the need to decipher whether she is friend or foe.

One thing is for sure—she is powerful—with the ability to cast illusions inside minds, including Raven's, to make people see things that don't exist. The narrative does a great job weaving the plot with elements of Raven's backstory, so new readers have an idea of the character while more familiar readers are still entertained by the shock of, say, Trigon appearing to murder his daughter and bring darkness to the world. It's skillful storytelling, and coupled with emotionally tense and suspenseful artwork, it makes for a great opening issue that has me bought in early.
Overall, there's a lot of intrigue here, a lot to learn, and I look forward to what comes next in this 12-part miniseries that continues my favorite Teen Titan's solo adventures. Introspective, funny, and intensely emotional, Raven: Daughter of Darkness is a fantastic read for Raven fans.
9.2 out of 10
Reading Raven? Find BNP's other reviews of the series here.
Are you following Black Nerd Problems on Twitter, Facebook,Instagram, Tumblr, YouTube and Google+?