Writer: Jason Aaron / Artist: Russell Dauterman / Marvel Comics
Okay, so the Secret Wars tie-in was good for what it was (even though Secret Wars has gone on way too long), but let's face it. It's good to have the Thor mythology back in regular continuity again. There was originally a degree of skepticism behind the hammer being passed down to a woman, but hopefully that has subsided long enough for people to give Jason Aaron's work an honest look, so they can appreciate its merits without such antiquated biases. Because this book is fucking wonderful.
Issue #1 picks up essentially where Aaron left off before Secret Wars started (ALL. THOSE. MONTHS. AGO.) with an ailing Jane Foster toggling between her work as a doctor, a senator in the Congress of Worlds and the Goddess of Thunder. Aaron, as always, feels spot on with his voice for Foster, at one point, delivering an internal narrative that offers a heart wrenching description of her current health conditions. As Thor, her internal voice seems close to the Odinson we all know, but still fresh enough that we realize there's a new heir to the hammer. Much of the issue was dedicated to establishing the current status quo, effectively showing us how Thor has her work cut out for her.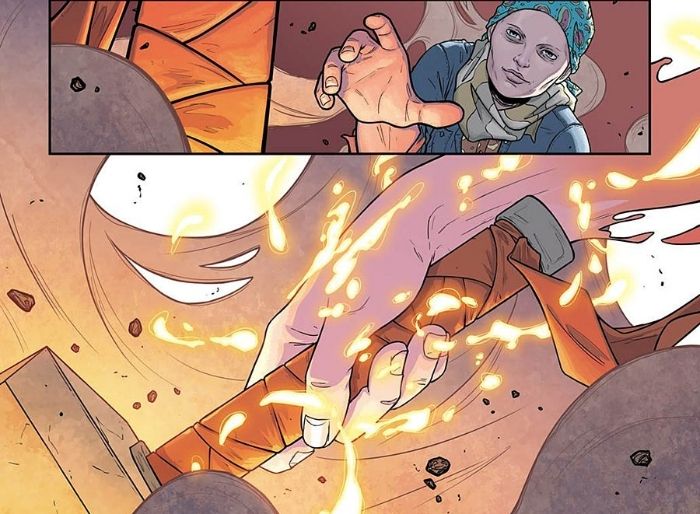 Aaron effectively builds tension, keeping the exposition interesting without making it feel like exposition. Visually, Russell Dauterman is truly the real MVP this week. His uncanny talent for blending the serious with the whimsical makes this book stand out far above anything else you've seen in a Thor book. There are some truly iconic, heroic looking moments for Thor here and there, but the real magic is Dauterman's depiction of Jane. Though she's sickly, she never seems feeble or incapable. Even in her condition, she looks fierce and worthy, showing that the hammer doesn't make or break her usefulness within this story.
Bottom Line: Nothing's changed, fam. Aaron is still writing one of the strongest books in Marvel's arsenal. If Dauterman doesn't get an Eisner nomination out of his time on this book, he's being robbed, plain and simple.
9 Natalie Portmans out of 10
Are you following Black Nerd Problems on Twitter, Facebook, Tumblr or Google+?