Remember Zoids? The show that combined a love for animals and a love for mechs in a way that no other show did back in the day and still now for the most part. There were tiger Zoids, insect Zoids, and even PTERODACTYL ZOIDS. The original Zoids anime had it's run on Toonami from 2002-2003 (well technically it's the second Zoids series, but let's not get technical) with toy and model kit sales all around. Eventually, Zoids disappeared from Cartoon Network along with Toonami in the dark ages but continued it's run in Japan with three more different shows.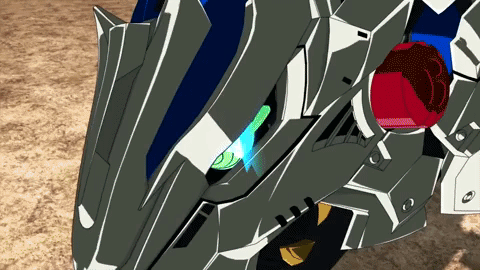 LET'S GO LIGER ZERO
The shows are all based on Model kits made by Tomy Co. as mainly promotional material, but the anime accrued a pretty large fanbase. Tomy Co. hasn't released a new model kit for 12 years, but THEY'RE BACK WITH A FRESH NEW FLOW! They're bringing back model kits and a new manga along with an anime. Zoids: Genesis ended in 2006 and there hasn't been anything since then. DON'T CALL IT A COMEBACK, THEY'VE BEEN MECH-ING FOR YEARS. Check out the teaser trailer above.
TELL ME IT DOESN'T LOOK HYPE AS SHIT AND ON MY MAMA YOU A LIAR! Along with that Tomy has blessed us with a trailer for the new line of Zoids toys. Well, it's not a trailer. It's more like a live demonstration, but again, we're not getting technical here. There's no information on whether or not there will be any new model kits so we'll have to wait and see.
If you think robotic tigers going at it sounds like it's right up your alley, check out Zoids to make sure you're ready for the new anime when it drops sometime this summer! We'll keep you posted!
Are you following Black Nerd Problems on Twitter, Facebook,Instagram, Tumblr, YouTube or Google+?