With E3 literally around the corner, let's take a moment and look through a few games that are expected to come up and a few we hope to see at this year's conference.
First up:
Not much information has been released, but what we do know is the game was a long time coming. It's been five years since Fallout: New Vegas and fans were getting a little restless waiting for a new Fallout announcement. After releasing a short teaser trailer, fans were overjoyed. There are rumors on when and where the game's storyline will take place, but we'll have to wait and see what Bethesda has to say before we get too ahead of ourselves.
The game is set for pre-order on the official website, and while the actual release date is unknown it is suspected by some that it may be some time late this year.
Another game to expect:
An 11-second teaser trailer was released for the reboot, but it was confirmed that more will be revealed during Bethesda's showcase.
Something else to look forward to at this year's E3! Bethesda's showcase will be held June 14th at 7PM PST. You can watch it happen either on YouTube's livestream or on Twitch.
Next up:
Mirror's Edge: Catalyst, according to the official website, is not a sequel but something entirely different. Our heroine Faith is reprising her role as the protagonist, but knowing this is not a sequel makes us wonder what exactly could it be. A reboot perhaps, as the game's Senior Producer Sara Jansson stated the team wants to introduce "Mirror's Edge to a new generation." Either way, I'm excited to see what they have in store for us.
Also on the EA lineup is:
So far, what is known for this game is there will be a campaign with a cooperative experience. You can experience the game with another player as your ally as the two of you battle against computer-based allies and opponents. A gameplay trailer will debut at E3 with possibly more to tell on the gameplay itself.
Fingers crossed for more Mass Effect this year:
Little was revealed during last year's show, but many hope we might come across more in-game footage and whatever else there is to expect at this year's E3.
Mass Effect, as we have been told, is not a part of the Mass Effect trilogy storyline. It has a story of its own which many of us are excited to see. We know that the Mako is back and we peeked at some new armor designs, but here's to hoping we get a better glimpse at combat and where exactly Bioware wishes to take us in this familiar yet unknown universe.
EA will be holding their showcase on June 15th at 1:00 PM PST.
And oh could it be? Star Fox for Wii U!
This game was confirmed two days before E3 2014, but Shigeru Miyamoto has stated that the game will be playable at E3 this year. No release date yet, but the game is expected to launch before The Legend of Zelda, also for the Wii U. Sadly, the latter will not have a spot in Nintendo's lineup, but we are excited for it nonetheless.
Shin Megami Tensei x Fire Emblem
Shin Megami Tensei x Fire Emblem is an upcoming crossover for all you RPG fans. It was officially announced on January 23, 2013 at a Nintendo Direct presentation, but it's this year we might get an in-depth look of what the game can and will entail.
Mario Maker!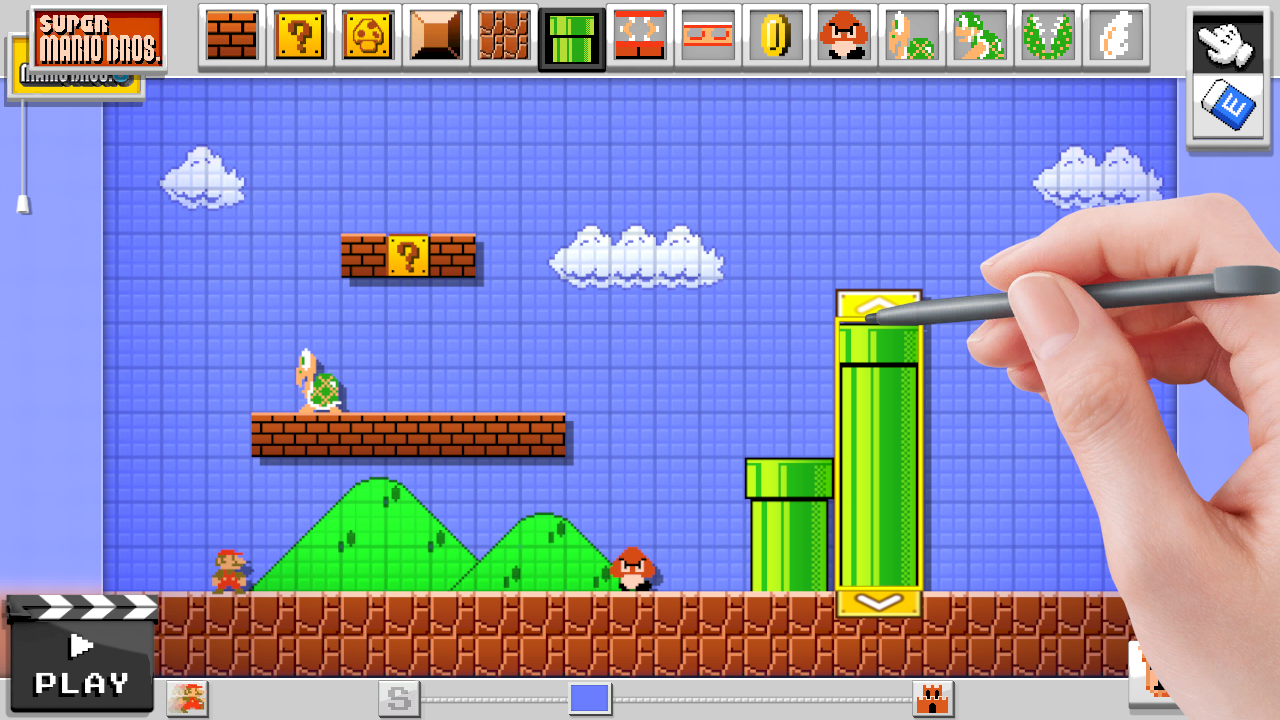 Mario Maker is another game on Nintendo's lineup. It's Mario's 30th Anniversary and the game is set to play a tribute as such. It is considered one of the most anticipated games so expect a lot of gameplay during the conference.
Nintendo's showcase will be held June 16th at 9AM PST.
Other games to expect include:
[check_list]
Persona 5
Assassin's Creed: Syndicate
Uncharted 4: A Thief's End
Battleborn
Dark Souls III (possibly)
Deus Ex: Mankind Divided
Hellblade (hopefully)
Kingdom Hearts 3
[/check_list]
And so many others but there is only so much we can write about! Here at Black Nerd Problems we're excited to see what all that these companies have to offer us. Some we already know about while others are said to be surprises.
Besides games, E3 will also be showcasing some pretty amazing tech including the Oculus Rift, and will be hosting their very first PC Gaming Show! With all this in mind, what are you most excited to see?
Are you following Black Nerd Problems on Twitter, Facebook, Tumblr or Google+?