You ever go to pick up a friend from the airport, pull up in your child's school parking lot or swing by your grandmother's home to take her to church and forget that you got an anime soundtrack playing at gawd levels in your car? You ain't got to lie to me fam, you're not the only one. I don't know who made the rule that you can only bump top 40s and Kanye in your car loud enough to hear, but sometimes you are at work, wishing you were gaming. Or sometimes you're in your morning commute wishing you were still watching Sword Art Online.
Sometimes you are Odysseus and that Game of Thrones marathon is the home you just want to get back to, so your headphones and a properly ripped from YouTube opening theme will have to do till the real Iliad arrives. And when I was saying sometimes, I mean all the time. Ain't nothing wrong with rocking out your favorite and memorable theme songs, especially if they match the appropriate mood you're in. Now yes, there are such iconic themes like Game of Thrones opener or Star Wars or Mission Impossible, but those are best described as "epic." Which is awesome, if you are in fact trying to take the Iron Throne in between your statistics classes. The themes I've picked are a little more specialized, some shit you need to put on in the background when it's going down.
***Obviously, I'm only listing a handful of my favorite themes. I didn't miss your theme causing it to render the list illegitimate. I probably couldn't fit it in. Or… I didn't care.***
[title type="h6″]"Intro" – Metal Gear Solid 3: Snake Eater (Video Game)
[/title]

Yo, this shit is the most overly dramatic and pretentious part of an overly dramatic and pretentious (yet incredible) gaming experience. The theme is obviously influenced heavily by the James Bond opening themes of past and present as the game puts you in a throwback time where Snake was slyly moving through jungles and stealthily taking out enemies. And occasionally, you ate some snakes for sustenance. BUT NEVERMIND THAT.
This is the shit you put on when you need to pump yourself up and believe you are capable of doing some shit amazing enough where a woman croons "I give my life / Not for honor, but for youuuuuuuuuu" into your ear. Perfect if you are getting ready for an interview for that dream job. Or while picking out an outfit for that first date. This shit will get your mind right and make you confident enough to walk out the door looking like you are living your best life.
[title type="h6″]"Red Lotus Theme" – The Legend of Korra (Animated TV Show)[/title]

Look man, Season Three of The Legend of Korra is subtitled "Change" and that could not be more appropriate because this shit changed AYETHANG. Coming off of a polarizing second season that didn't necessarily look like it was going continue a strong series run like Avatar: The Last Airbender before it, the trailer for season 3 dropped out of nowhere. Yo. We weren't ready fam. Swear to Raava, we weren't ready, yo. My co-founder Omar happened to be in town when it dropped and when we watched it first thing my dude said to me was "[Bender], you better run that shit back!" It's the drums yo, its all in the drums.
This shit right here is perfect for when you in the gym or trying to squeeze out the last quarter mile of the run. That slow build into THE RELENTLESS DRUMS are basically cues of when you set starts and when it stops. Then when the strings come in, you know it's time to stop chillin' and pick that weight up again. The shit is short, you gonna need to loop it and just keep the Lotus flowing on this one. Personally, I just picture Korra doing one armed pushups on the beach with Asami sitting on her back while reading a book about nuclear fission and I know I got one more set in me.
[title type="h6″]"Tank" – Cowboy Bebop (anime)[/title]

Look, this might be the best opening anime theme of all time and most folks that don't know Spike won't even know what genre it's from. Get you an anime theme that can do both. But seriously, the jazz theme of the whole damn production is stellar, but this opening puts numbers on the board, fam. It's important it comes at the beginning because it feels like shit about to jump off.
This the shit you play on your way to the club, to the ball court, to comic con, to the renaissance fair (well, I'm going to have to check with Leslie on that, I don't know what level of hype they reach before it goes down). You don't rock this shit out solo. You need a crew to appreciate this shit, like your whole squad 'bout to put in work.
[title type="h6″]"House of Wolves Main Theme" – Destiny (video game)[/title]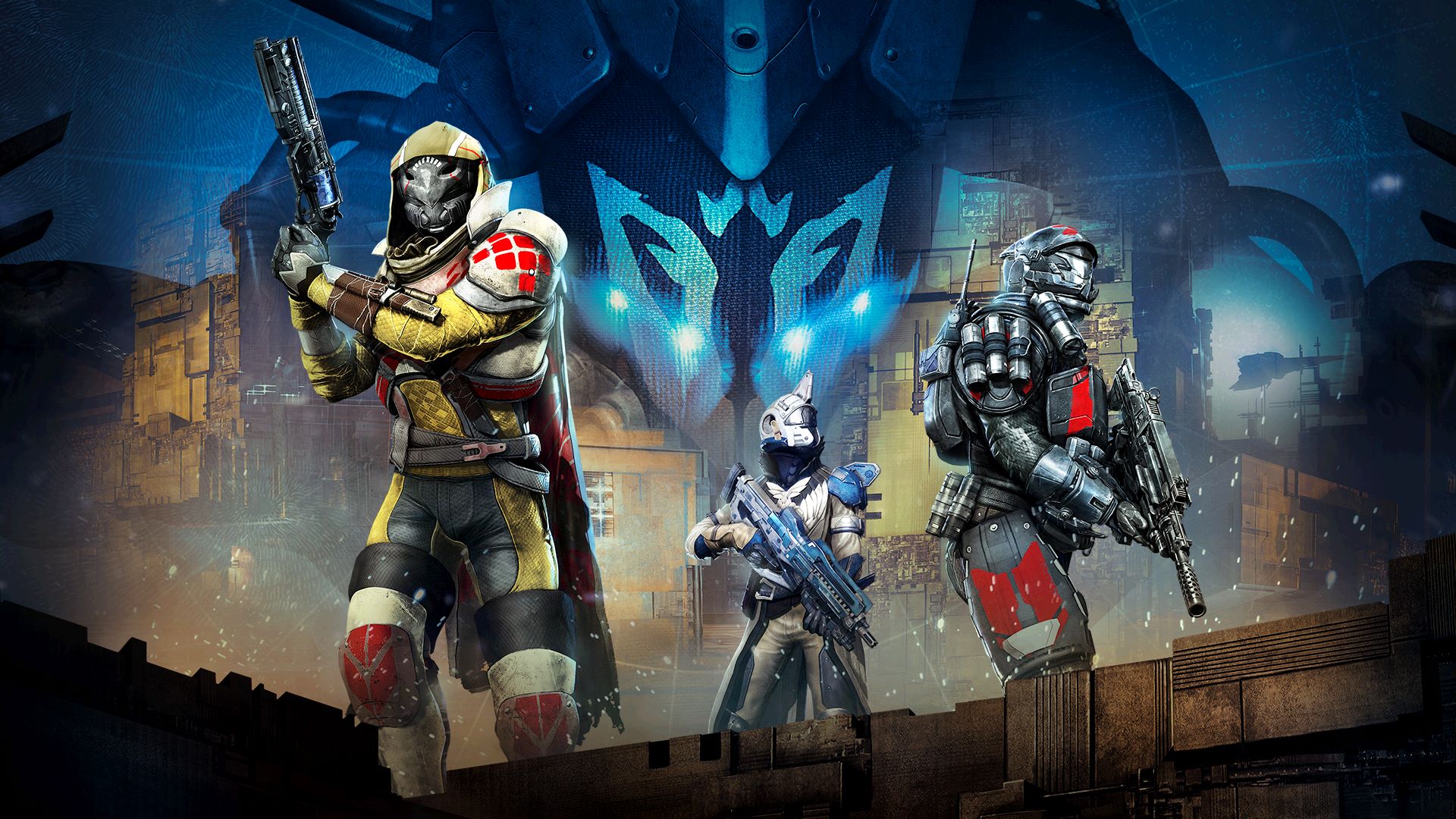 Listen, Bungie been revolutionizing the soundtracks in these first person shooter streets. In 2001, I was rocking the Halo: Combat Evolved soundtrack in rotation with Jay-Z's The Blueprint and Jadakiss' Kiss the Game Goodbye with no shame. And let's be clear, the whole Destiny OST is flames, yo. There's missions I'll play JUST to hear certain scores in game while I lead the genocide of a bunch of snarling aliens. But when that second expansion House of Wolves dropped, naaaaah man.
The game done changed. Or not, shit just got more fierce. In House of Wolves, in the game you are hunting down some rogue bastards that betrayed one of your allies and the soundtrack fits it perfectly. You on the hunt in this shit and they equipped you with some hunting music.
This is the shit you rock when something needs to be found, got, obtained, stole, whatever. That could mean you in the ride scoping for late night spots to eat at, searching for your favorite sweats to relax in or on Tumblr looking for the perfect reaction gif to slip into someone's DMs. Either way, you are determined and got your blood up for this. We all need background music for some shit like that.
[title type="h6″]"Girei" (Pain's Theme) – Naruto Shippuden (anime)[/title]

Man, listen, sometimes shit is just all bad. Woke up late. Stepped on the kid's Lego getting out of bed. Spilled something on your shirt for work. Power went out and the garage won't open, so you had to manually lift that shit (got your shirt dirty in the process, so you now on shirt #3). Got pulled over on your way to work. All the good parking spots are taken. Had to walk mad far to get into the building got you sweating (you didn't bring a fourth shirt). And now your boss talking about "I thought you had the day off. I have it marked that way on the schedule. Oh well, since you're here…"
Needless to say, your day sucks. When Pain comes on the scene in Naruto, he is terrifying in his power and his namesake means that you won't cross his path unscarred if even alive at all.
This is when everything is the worst, yo. You don't want words of encouragement. You don't want to hear how its going to get better. You just want to stand in the rain, put your strikethrough headband on, lift your arms and almighty push the fuck out of everything around you. And then security asks you why you striking the Jesus poses in the middle of parking lot with a heavy ass black cloak on in the middle of July because you look fucking ridiculous. Fuck him, he don't know your pain, fam.
What are some of your favorite nerd-centric theme songs that fit the occasion? Share some of yours in the comments.
Are you following Black Nerd Problems on Twitter, Facebook, Tumblr or Google+?