Spring Anime Season is nearly upon us, and we're getting second seasons of already established series and some stunning debuts coming our way. Regarding some of the new anime coming our way, perhaps you're wondering what all the fuss is about? I got you, fam. Here's a mostly spoiler free guide for anyone who wants to know the details on one of the most anticipated anime series, The Reason Why Raeliana Ended Up a the Duke's Mansion, based on a manhwa–a Korean web-comic, coming this April!
---
Log line:
Reincarnated as Raeliana McMillan, a minor character who is killed off early in a novel, the protagonist here uses what she remembers of the plot and tries to avoid dying with help from the mysterious male protagonist of the novel, Noah Wynknight.
Who Created it:
Milcha is perhaps best known for being the author of The Reason Why Raeliana Ended up at the Duke's Mansion which got its start as a South Korean web novel sometime in 2016. Due to its popularity, a web-comic adaption came later in 2017 with illustrations by the artist known as Whale. An anime television series adaptation by Typhoon Graphics is set to premiere this April.
What is it About:
Rinko Hanasaki (Eunha Park in the original manhwa) is celebrating great news and then she meets her death mysteriously and then enters the world of a novel. She wakes up, as a minor character, Raeliana McMillan, who is set to die early. Raeliana is a young noblewoman who is written to be poisoned to death by her own betrothed, unfortunately. After our main character comes to grips on where she now is and who she is now, she chooses action. She offers a deal too good to pass up to the male protagonist of the novel, Noah Wynknight to attempt to escape death from the hands of her fiancé. This sets off a chain of reactions that changes up the novel and ultimately Raeliana's interactions with several characters as she lives on past her fated death in the novel.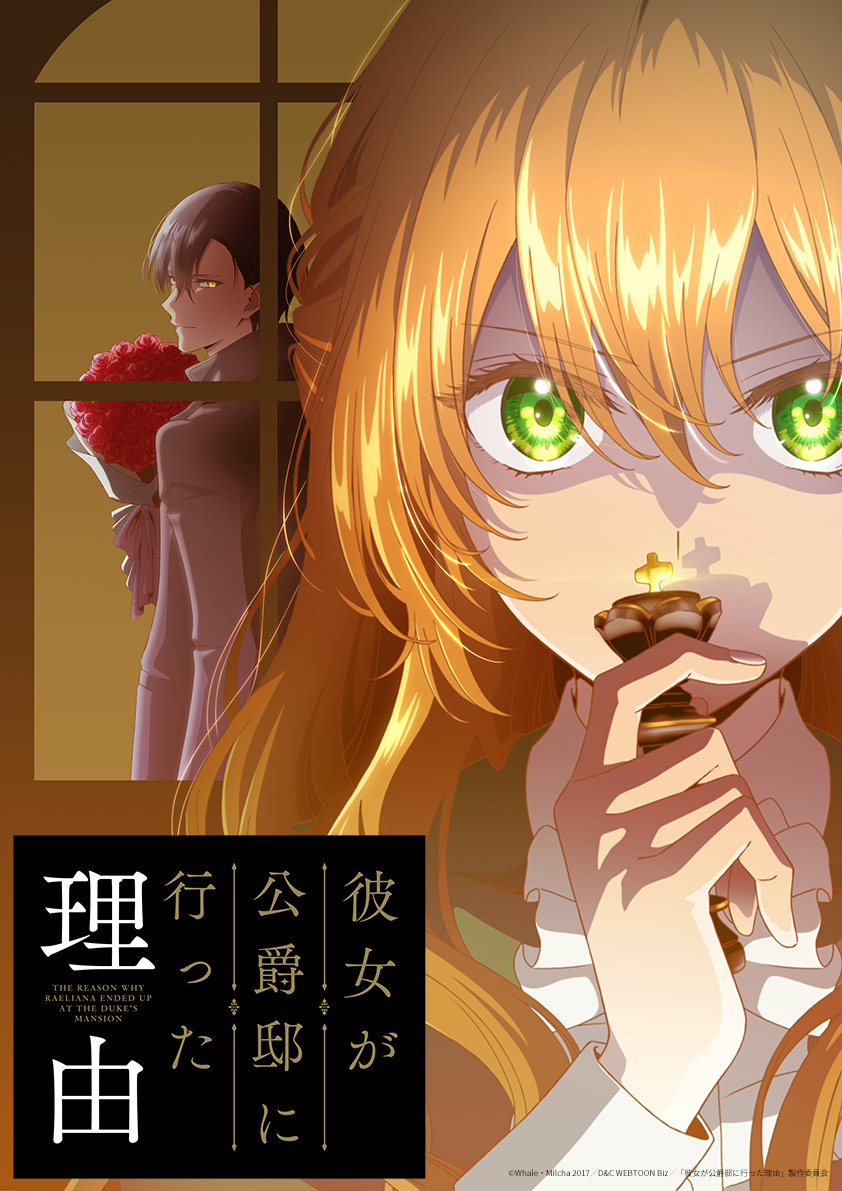 Who Would this Appeal to:
Fans of the original novel, web comic, of course
Fans of the Isekai, romance, and fantasy genres
Fans of stories with twists and turns, with mystery abound
Fans of anime who want to be introduced to adaptations of more Korean comics, more manhwa
Folks who love all those rom-com tropes put to good use: fake relationship, love triangles, second chance
Where Can I Read it:
You can read both the original novel and web-comic on Tappytoon! (Available on both web and app.) It is an understatement to tell you that it is a very, very popular web-comic as the series alone has over five million views! Yen Press has published the first few volumes of the web-comic in glorious color that you can purchase digitally or in print.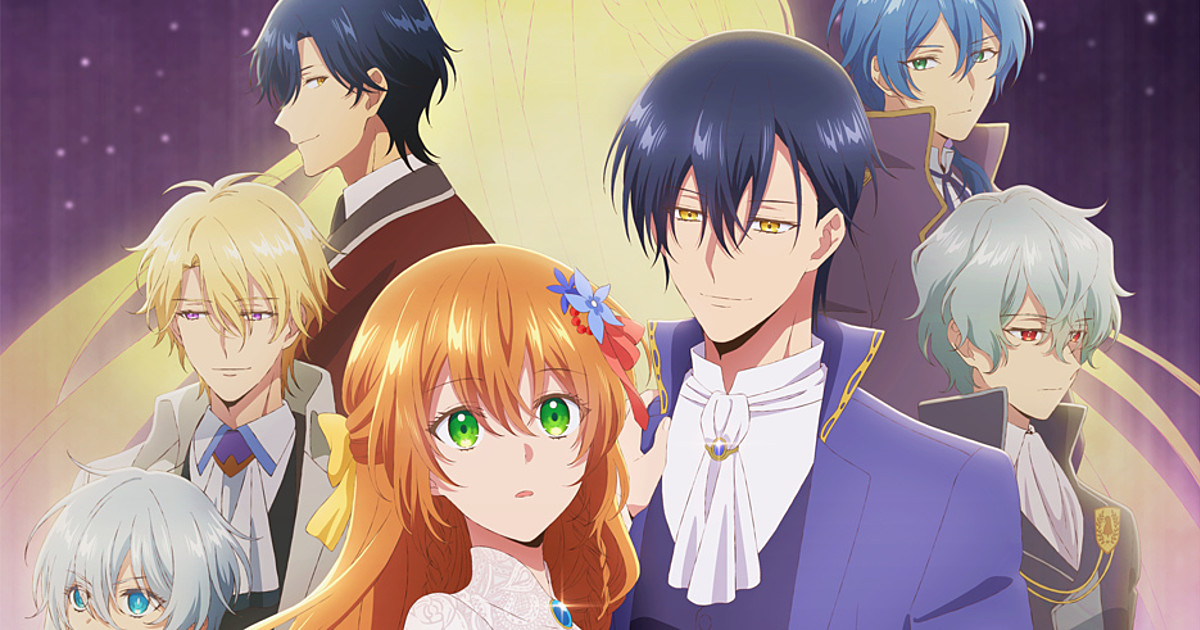 Can My Kid(s) Read the Source Material:
I believe that the rating is teen, age 13 and up. There's nothing super risky or very violent that happens that would be inappropriate for the younger readers. There is enough cheeky behavior to go around and offbeat humor for me to know that there are for sure adults in the creative team.
Who are Some Important Characters I Should Know About:
Raeliana McMillan, a minor character who is killed off early in the novel that (Park Eunha in the Korean comics, now Rinko in the Japanese adaptation) Rinko read while studying for college exams. On a night where she received great news worth celebrating, her life is cut short. When she awakens, she's now Raeliana, a young noblewoman in the very same novel that she read before! As jarring as this new life is, she sits and remembers the story's plot and the events that follow. If she hopes to live this second life longer than the previous Raeliana, she must survive! Knowing that her fiancé is the person behind her death, she moves to make a plan: approach the male lead of the book and offer him a deal for protection. In doing so, she ends up changing the novel's events as she knows it and for once living a life she's always deserved.
Noah Wynknight, the Duke with the warm smile and the cold heart. With admirers all over the kingdom, Noah is next to royalty with his looks, wealth, and family name. He's a enigma. He's thoughtful and flirty one moment and cold and calculating the next. He's approached by Raeliana for protection and is intrigued and hears her out and the two enter a deal. He's very curious how she happens to know things that only him and another person in the kingdom know. He's very curious about her worrying, scheming, entering his life, and constantly surprising him, yet he has schemes too. He's also the novel male lead and, eventually, the other half to the novel's heroine, unbeknownst to him. His partnering up with Raeliana changes his life forever and has repercussions the two will not be able to predict.
What to expect? Another popular Korean comic is getting the Japanese anime treatment:
I adore The Reason Why Raeliana Ended up at the Duke's Mansion. I've reread the series at least a dozen times and when I heard the news about the anime adaptation, I (happily) screamed. There's been talk about the Isekai genre for a while: if the genre is too saturated now, if the genre is too stale now, and so on. And yet the sub-genres of reincarnated? Villainess and reincarnated side character who happens to be a woman keep the genre alive, kicking, and fresh. While not every series is a hit, Raeliana's adventures have become an international hit, gained an English translated print run, and even an anime adaptation which doesn't happen to every Korean web-comic.
Raeliana and Noah's dynamic is so fun to watch on the page, and I'm hoping that chemistry, that energy makes it to the screen. There's a fun cast of side characters that all have hilarious personalities that also bring life to the story. The narrative brings an air of mystery as both Noah and Raeliana find themselves with each other's backs as rebellion, strange creatures, and dire circumstances keep meeting the couple. Raeliana McMillan was supposed to die. She's a minor character who death is the catalyst for the heroine, the main female lead to enter the story, and eventually meet Noah. Yet, Raeliana cheats death and changes her story for survival. In doing so, she's creating her own story with Noah and others, and it is one that I enjoyed reading and rereading so much and can't wait to see animated.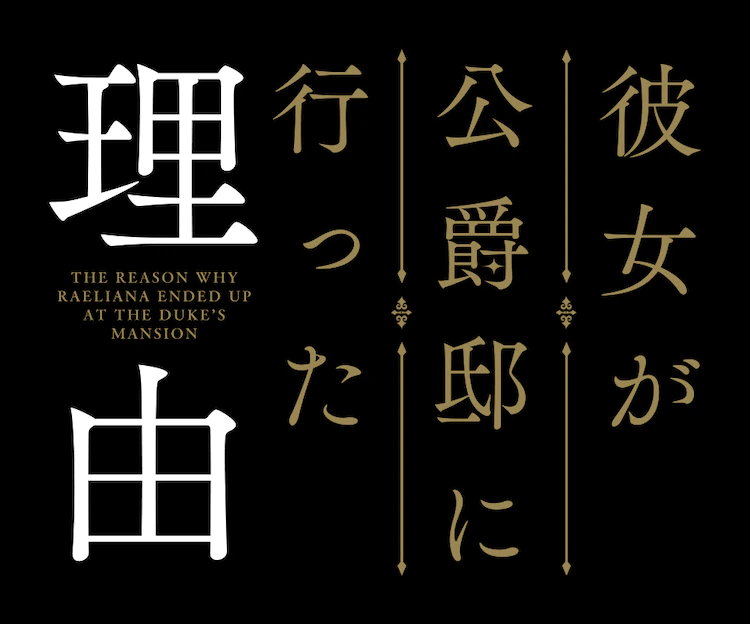 ---
The Reason Why Raeliana Ended up at the Duke's Mansion anime will premiere April 10, 2023 on Crunchyroll.
CBR adds additional commentary on the animation studio bringing us the adaptation: " …Typhoon Graphics, who worked on an original series called One Room and adapted an otome game Sengoku Night Blood. Junichi Yamamoto, who directed More Than a Married Couple, But Not Lovers and worked on the 3D animation for the 2016 romantic fantasy film Your Name. Joining Yamamoto is Mitsuka Hirota as scriptwriter, Haruna Hashimoto as character designer, Yasunori Ebina as sound director and Keiji Inai as composer. Lantis (Free!, One-Punch Man) will produce the music. Additionally, Serra sings the ending song 'Always and Forever,' which can be heard in the trailer."
Crunchyroll has supplied the voice cast along with additional staff:
Main Voice cast:
(Some name spellings are not official)
Main staff:
Director: Junichi Yamamoto (More Than a Married Couple, But Not Lovers)
Series Composition: Mitsuki Hirota
Character Design: Haruna Hashimoto
Prop Design: Sei Edamatsu
Art Director: Kenji Kato
Color Designer: Chieko Hibi
Director of Photography: Yugen Funakoshi
3DCG: Tetsuya Watanabe
Editing: Ichiro Chaen
Sound Director: Yasunori Ebina
Sound Production: Glovision
Music: Keiji Iuchi
Music Production: Lantis
Animation Production: Typhoon Graphics
---
Cover video via Crunchyroll YouTube page,
Want to get Black Nerd Problems updates sent directly to you? Sign up here! Follow us on Twitter, Facebook, Youtube, and Instagram!