(WATCHER'S VOICE)
Time, Space, Reality. It's more than a linear path, a prism of endless possibility, where a single choice can branch out into infinite realities creating alternate words from the ones you know. I am The Watcher, I am your guide to the vast new realities, follow me and ponder the question…What If MF DOOM never really left?
(WIDE SHOT OF EARTH. QUICK ZOOM INTO NEW YORK CITY, STREET LEVEL. SWEEP AROUND INTO A SIDE ALLEY, INTO A METAL DOOR, DOWN INTO A BASEMENT)
(WATCHERS VOICE)
"His Name's DOOM"
I'm not generally a conspiracy type of observer, my race doesn't need to be. I'm only here to warn us what the plan is. I've witnessed so many universes, scopes so so vast that coincidence is my morning cup of coffee, I use paradox to pick Armageddon out of my teeth. I think that Occam's Razor is a good foundation from which to view the world. The easiest answer is usually the right answer, the Sun rises in the east, sets in the west, fire burns, and water is indeed wet. Except in that one universe where water burns like the twin suns of Tatooine. Generally, these types of universal laws are just immutable facts of existence. Your Earth is round, there are no lizard people in the center of the world, the moon landing wasn't faked and of course, science is a thing that does indeed work.
That said, MF DOOM isn't dead, because DOOM never Dies. I know this sounds very, "Elvis is in the Baggage Claim section of the Cincinnati airport," but he isn't, not in this dimension of course. Hear me out: in this timeline, your timeline, on Earth 616, DOOM died. He transcended into the next phase of existence, but, in other timelines, DOOM is alive and well. That shouldn't be a surprise because we're all living off borrowed time, the clock tics faster/that will be the hour they knock the slick blaster.
(THE WATCHER POINTS IN A RANDOM DIRECTION, THE CAMERA PANS AND YOUR POINT OF VIEW IS RANDOMLY SWITCHING BETWEEN MULTIPLE SCENES)
Look, in that universe over there DOOM is the CEO of Def Jam, in that one a member of Wu-Tang Clan, in timeline #2432-a he's the undisputed ruler of a small Western African Nation.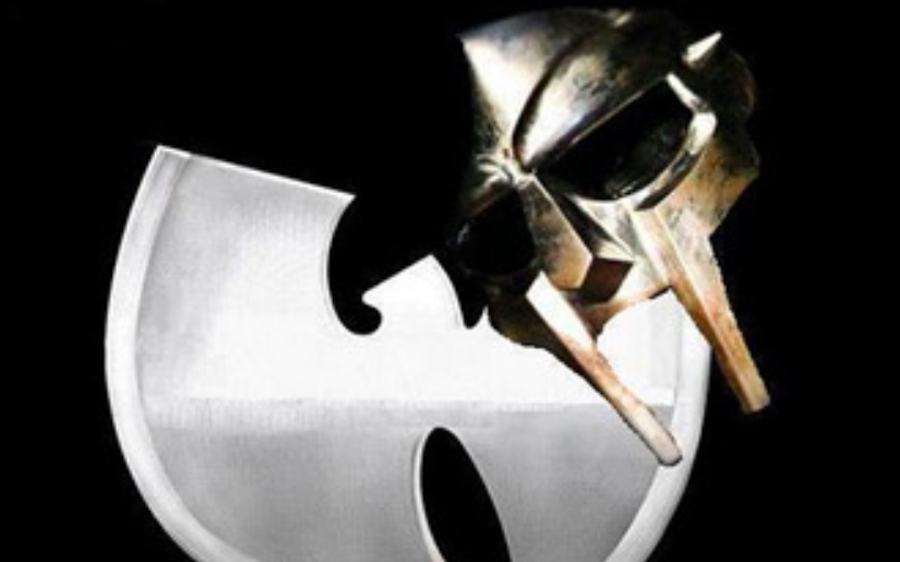 (CAMERA POV: A LIGHT FLASHES UNDER WHAT SEEMS TO BE A TRAPDOOR IN THE BASEMENT, CAMERA TRAVELS DOWN THE TRAPDOOR INTO WHAT SEEMS TO BE A LABORATORY
(WE SEE A MAN IN A NEW YORK KNICKS STARTER JACKET, WITH A MATCHING HAT, BACK TURNED TO THE CAMERA, TYPING ON A COMPUTER LINKED TO MULTIPLE SCREENS. THE WATCHER CONTINUES SPEAKING)
"And in that reality, MF DOOM keeps tabs on all the other DOOMs across the multiverse. He has determined that the multiverse is being held together by a force he has dubbed the Aura of DOOM, which has to be meticulously balanced. Any DOOM suddenly removed from the field of play throws the precarious balance off.
"There is an element that ties all the MF DOOMs across the DOOM-iverses: their dedication to MadVillanous capers. Here's what we know about DOOM: he's a self-identified supervillain, and villains are notoriously hard to get rid of. Some, in their endless adoration, have even surmised that the MF DOOM in your world faked his death, in an effort to further his villain persona. News of his homegoing was delivered with a suspicious mystique. To hear that a known supervillain died on Halloween only to be revealed to the public months later left room for the shock to turn into doubt. The DOOM of your world was so well versed in the mythology of comics. Important, given his namesake, Dr. Victor Von Doom was extremely hard to kill; and often when he was thought to be captured or defeated opponents quickly realized that it was a Doombot in disguise.
(CAMERA SUDDENLY TURNS TO A LARGE DARK ROOM, FULL OF PEOPLE. YOU CAN'T SEE THEIR FACES, BUT YOU CAN JUST BARELY MAKE OUT THEIR SILHOUETTES AND THE LOGOS OF DOZENS OF NEW YORK KNICKS FITTED CAPS)
"Ah yes, the DOOMbots. One of the other things that tie all the DOOMS from every DOOM-iverse together. The DOOMs often send imposters in their stead to do their bidding, to take the fall, to misdirect with enough rhymes to spread throughout the boundless universes. The DOOM of Earth 84-mQ uses his DOOMbots to attend his children's elementary school recitals while he watches Adult Swim at home. Classic DOOM. The DOOM of Earth 5-Delta 79 used his DOOMbots to form a pro-wrestling faction to battle the Four Horseman in a steel cage match. DOOMbots are used in a myriad of ways, the DOOM of your world often sent his bots in his stead to perform at concerts. A move that some saw as silly or petty, which was in fact…Well, villainous. Quintessential DOOM.
Hmmm, what's this now?"
(CAMERA ZOOMS AWAY FROM THE WATCHER AND ZOOMS IN TO THE MF DOOM OF OTHER EARTH. THAT DOOM PULLS A LEVER TRIGGERING A CAMERA TO SNAKE DOWN OUT OF THE CEILING AND ROTATE TOWARDS HIM. HE TAPS THE MICROPHONE 3 TIMES, ADJUSTS HIS MASK, AND LOOKS INTO THE CAMERA. HE SEEMS TO BE PREPARING TO MAKE A SPEECH.)
"Attention Citizens of Earth 616. So nasty/It's something of a travesty, the DOOM of your world has transcended. I find this situation abhorrent, as bad as rap snitches telling all they business. In an effort to keep the balance, to keep the DOOM-iverse stable, to keep the equilibrium of all life perfectly poised, we need to do something to tip the scales. Else the enemies of your world will feel emboldened by the absence of your DOOM and wreak havoc across the multiverse. Every Samhain your world is observed by those enemies. Probing for weaknesses and cracks in the DOOM Aura–if there is no DOOM present on your Earth then I worry that the great invasion shall begin. I do not know where the DOOM of your world hid his DOOMbots, but they are our only hope. Now the movie plot twist like a Twizzler.
The DOOMbots can obscure their observation! The same DOOMbots that have fooled you time after time at concerts, in interviews, and at music festivals. Since your MF DOOM so cleverly hid his bots, every year on Samhain, it falls to you all to take up his mantle. To ensure that the legacy of DOOM never dies on your Earth. From now until the end of time, let Samhain, known to you as Halloween, be renamed as DOOMSDAY. Wear the mask, sing HIS songs, do HIS work of MadVilliany.  Become the army that DOOM would expect to rise in his absence."
(CAMERA ZOOMS OUT, THEN IN, TO A HOUSE AS A PERSON RISES AND REACHES THEIR HAND INTO A DRAWER AND GRABS A DOOM MASK, PUTS IT ON, AND WALKS OUT OF THE HOUSE. THIS SCENE REPEATS OVER AND OVER AS HUNDREDS OF DOOMbots RISE. THE DOOM FROM OTHER EARTH LOOKS ON IN SATISFACTION, HE ONCE AGAIN REACHES FOR A MICROPHONE)
"Yes, don the mask, walk the city streets, scare the suburbs — be the host with the most! I shall return next DOOMSDAY, to give you more instructions. Until then, spread the word: DOOMSDAY is here. Both a memorial and a warning, to any who think the legacy of DOOM has grown smaller. It has not, it will not because…DOOM NEVER DIES!"
(CAMERA CLOSES UP ON DOOM OF OTHER EARTH. HE SMILES THROUGH THE MASK, PRESSES A BUTTON AND THE CAMERA FADES TO BLACK, THE LAST THING WE HEAR IS THE VOICE OF THE WATCHER.)
"America's craving some DOOM, here we go."