Okay, Marvel out here showing out since the damn-near unanimous positive feedback on Captain America: Civil War. Black Panther was cleaning house the whole movie!
With multiple mediums on deck for the next few years (film and comics already rocking), Marvel launched an Internet video campaign designed to coincide with the monthly release of each issue of Ta-nehisi Coates' and Brian Stelfreeze's Black Panther run. The videos really bring the intent of the creative team to life. From the reconstruction of post-war Wakanda to the rich and complex political narrative of T'Challa's new arc.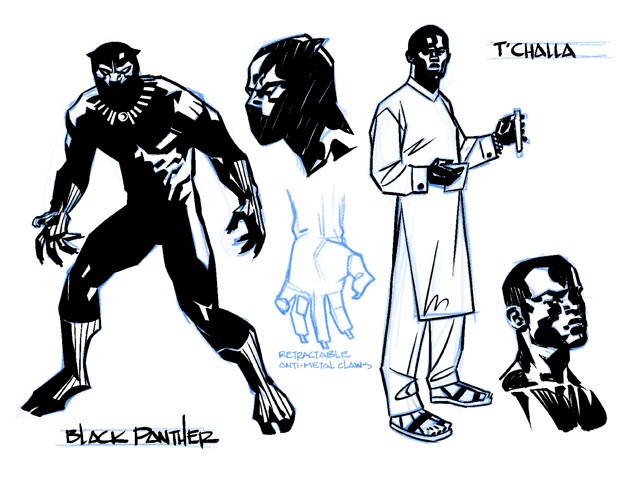 "A Nation Under Our Feet" episode one gives the dish on the opening arc of the run. Wakanda is rebuilding after the war with Atlantis, only the second time in its brilliant history having its walls breached. On unfamiliar footing, and reeling from the surmised loss of Princess Shuri, both T'Challa and Wakanda are fighting to regain their poise. With a banging "multi-artist hip-hop-inspired" soundtrack (the first episode features "Oh My Darling" by supergroup Run The Jewels), deep social commentary from Coates, and overdue respect paid to a groundbreaking title, "A Nation Under Our Feet" is serving up Afro-Future realness with a side of 'top selling comic of 2016'.
Are you following Black Nerd Problems on Twitter, Facebook, Tumblr or Google+?