Off the rip, let me tell you how real this show is! Let me put you on the carnage, because Hit-Monkey is as savage as they come and I'm here for every last bit of the gore, guts and glory. I'm talmbout a gangsta grandma disrespectfully getting slapped in the face by a Japanese macaque holding a fish wild. How bout a circular wood saw slicin n dicin mufuckas in 2 like a Medieval Spanish Donkey crazy! Think the best parts of Invincible meets Men in Black with a splash of Ghost as the overall vibe. And people are loving it!! Getting mad love from nerds on social media, hilarious reviews from YouTubers and blogs, and crushing it on the name brand co-sign supreme sites like Rotten Tomatoes, IMDB, and IGN. And you're hearing it live and direct to your cerebellum that BNP is giving the revenge filled Hit-Monkey a solid stamp of approval!
I won't lie, I wasn't sold after the first episode. I was intrigued, but that's a far cry from down for the Hit-Monkey cause. I wasn't sure what kind of identity this show was going for. I couldn't put my finger on it. Were they going for uber violence for the hell of it? Were they trying to set up some season long evolution of the monkey becoming sentient? Or were they going for a simple, yet over the top, payback joint? I'm hype to say that it's the latter fam and they are lucky they made that move.
Slow and Steady with the Jokes Wins the Race
If you're expecting all monkey murder and mayhem as soon as the first episode pops off, like myself, the show setup will be a little jarring. An assassin named Bryce is the focus as he does what he's become a beast at, but of course, shit goes left, and we are introduced to the monkey who will become a mufuckin G! Things progress and the human assassin backstory becomes intrinsic to the future of the show, but I'd be remiss if I didn't say I wanted Bryce off the dam screen so I could get that snow monkey work. He would not be vanquished and before I knew it, I was chuckling at the sharp, inappropriate and over the top jokes homie was spittin. The cherry on top of my viewing experience was the fact that I started to get some genuine anime vibes by the end of episode 2, and I wouldn't have guessed that was possible. But here we are, watching a whole ass monkey murk out ayebody on it's path to vengeance!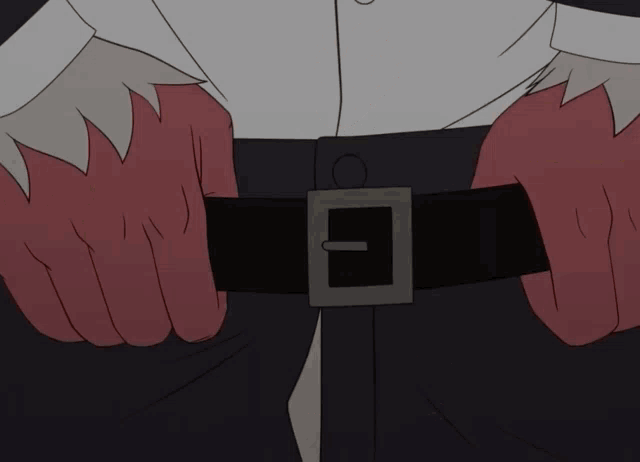 Now, I could go all day about this audacious animal aggressively attacking assholes, but I'm here to go in on the accessibility of it all. While Marvel was on the rise and absolutely killin the game for a decade from 2010-2020, I never would've guessed they'd one day release a show about a primate that doubles as a killing machine who's guided by his slain assassin ghost homie. Not only is that the premise but this show contains some hardcore violence and choice language. I love it personally, but there are going to be thousands of pissed off parents who find out how real this show is. *shrugs* Nothing will diminish the heights that Hit-Monkey has already achieved.
Who, What, Where
Disney+ can only fit so many Marvel shows into its brand, so platforms like Hulu and Netflix will play a big part in the release of their shows, especially those that don't make the "MCU timeline" cut. Like them or not, productions like M.O.D.O.K. and Helstrom wouldn't have a chance in hell to be greenlit unless these platforms were available. Then you have to take into account the target age group for certain shows like Cloak and Dagger or Runaways which go to Freeform which is geared toward young adults and kids. We're all familiar with the grittier Marvel landscape that Netflix allows, which worked perfectly for the build up to Defenders, which will hopefully allow for some more dope live-action adult content. We've got a hell of a list of new shows that were just announced recently, so I'm hopeful that Marvel will find the perfect places for each character they introduce, stories they tell, and shows they create.
The facts are clear, and the possibilities are endless – Hit-Monkey has proven that Marvel has limitless potential when it comes to their tv division, and I can't wait it see where they take things next!
Want to get Black Nerd Problems updates sent directly to you? Sign up here! Follow us on Twitter, Facebook, Youtube, and Instagram!