Dear Donnie,
You the champ. The result of your father's legacy, the heir to Creed glory, a warrior who stepped from the shadows of Apollo to become a great all your own. You're rich. You're handsome. You're the best. But enough time done past after the premiere of Creed II and enough emotion done wore off so I need to tell you the truth about something, okay? You ready? Alright, here goes, my dude.
You know you lost, right?
No, no, no, wait, wait, wait, now I know you thinkin', This dude crazy, I won fair and square. And you right, you right! Even made dude throw the towel and that shit never happens in Rocky movies! Das the fucked up part, yo. So hear me out champ, because Rocky told you in part one, you see that face in the mirror? That's your toughest opponent righchea… until you came up on Yung Sabretooth Viktor Fucking Drago. And if we really wanna get into it we can get really real about how wack it was for us to be cheering for you.
The whole fact we supposed to be out here cheering for the rich kid son-of-a-champion is all the proof I need we living in a glitched timeline. Donnie, your 16-0 boxing record was from underground cockfighting in Mexico. You lost 1 of 2 legitimate fights and were basically .500 coming into this movie. Your dad was 48-0 before he gave Rocky a chance. You a fucking legacy admission, my g.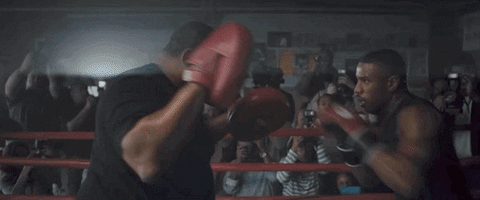 Can I keep it Family Dollar, my g? Because after the credits rolled and I went back home I tossed and turned. I couldn't eat breakfast. Something ain't sit right with me, and I then I realized Viktor Drago is who we should've been cheering for all along. And we let my mans all the way down. Viktor ain't deserve this.
Kid Drago the real redemption story. Father dishonored. Used drugs. Lost. Shamed his nation. Son has to grow up in that shadow. A Drago. A filthy name [spits on the ground in disgust] Should change his name. Hide. But no, he fights on playgrounds when he's teased. Masters the sport that was his family's undoing. Are you not fucking inspired? Viktor the real hero! Blue collar. Refugee. Covered in shame for shit he ain't even do!
Donnie living in LA and shit, buying new apartments with his wife who got a record deal and we supposed to feel you, bruh? And you added another L to the Evers name? Duke rolling in his fucking grave right now. Yo, maybe Bodie did us a favor. You really think I'm that bonded to you 'cause we black? And I tried to love you too, g. Start a fight at the weigh in? OK, whatever. Ain't touch my man's gloves? Mhm, OK. And you get to keep the— yo how are you not the villain here?!
Oh, so we can disgrace a man and make him a refugee where he gotta work the factories and pour cement and shit? And then you go train in Arizona with brown laborers and a sledgehammer and you suddenly that dude now? Nah man, fuck you, g. You lucky for that disqualification punch 'cause you knew it woulda just happened the next round anyway. He shoulda killed you in that first fight. They shoulda clapped you up and dumped your body in Siberia.
Oh, so you deserve to win 'cause you discovered your love for fighting? Fam, Viktor eats porridge like a fucking British orphan. Viktor pours concrete and sleeps on a couch. Viktor ain't got no specialty diet. No dietician. No Mustang. No vacation training at the Mexican border, this shit his life every day. Viktor ain't training on a budget to fucking pretend to struggle, this his fucking life. You know how much porridge you gotta eat to get that massive? Fucking potatoes and root vegetables and shit?
Nah, Viktor ain't have no parents, g. Mom ran out on his ass, dad lives in shame. All Viktor wanted was a family, yo. He ain't have the benefits his dad had.
No Olympic facility.
No cutting edge technology.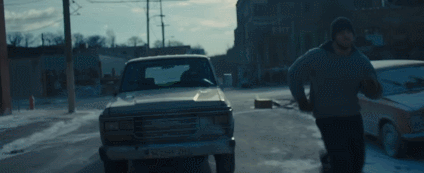 No PEDs.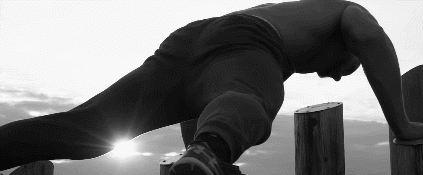 No support from his country.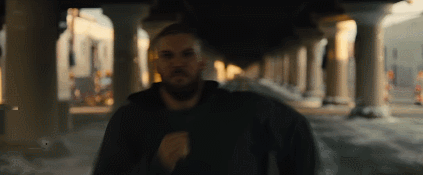 Viktor came from the gutter. The eastern European gutter, g. I lived in eastern Europe once, it was terrible. He ain't even have a real coach. Whole coaching strategy from Poppa Drago is 17 different ways of saying "break him." Like seriously, my dude? Dad got in the ring to train with him one time and we suppose to feel like they the Seavers now? He made magic out of that shit, man. Something out of nothing. And what you get, huh? Fucking Rocky. Fucking words of wisdom and belief and strategy and encouragement while all he gets is The Thing telling him "It's Clobbering Time" over and over again. He beating the shit out you and all he hear between rounds is, "Why is he still standing, did I… did I not say it's clobbering time?"
So now what, Donnie? You get to go back to living all Hollywood and shit and I'm 'spose to feel good about Viktor going back to the yard 'cause his daddy decided to go running with him? And you know Russia stole all the fight money because he still out there training in the struggle at the end with them dusty ass tracksuits.
The crowd failed him. Russia failed him. They shoulda been chanting his name, pumping him up to finish you after he tenderized them ribs a second time. I woulda been chanting right there with em, Viktor! Viktor! Viktor did irreparable damage to them ribs my dude and I'm fucking glad. Viktor gotta just hold onto that joy and wrap himself in that shit like a gravity blanket on cold nights.
That shit soothes me too, I play smooth R&B at the memory of those body shots, like left hook to the center, BANG, Toni Braxton Breathe Again, right to the body, POW, Waiting to Exhale, shoeshine to the midsection — BRRRAP! BRRRAP! BRRRAP! — Destiny's Child Lose My Breath. Your insides gon' forever look like gravy. He got in them guts like a lover. He tenderized them ribs like Rocky at the meat shop. You gonna shit soft serve the rest of your life.
So I ask again: you know you lost, right? Not the fight, they made sure you got that one, but the hearts. You got everything, Viktor has nothing, and you get to keep it all. Say hello to the bad guy, fam. Like Rocky said, he's the toughest opponent you'll ever face. He looking right at you.
Want to get Black Nerd Problems updates sent directly to you? Sign up here!
---
Follow us on Twitter, Facebook,Instagram, Tumblr, YouTube and Google+?