Omar Holmon and William Evans met in the summer of 2007 in a city neither one of them is from surrounded by people neither of them knew very well. None of that is really important though. They've been friends and some years later, they decided to co-found an editorial and informative website that focused on popular, nerd and geek culture from the perspective of People of Color. On May 15th, 2014, this website was launched and it has only picked up steam ever since. Come on in, take a look around. Get comfortable. There's always something new to digest.
"The idea was to bring together a group of remarkable people, see if they could become something more…"
Since then, we've been pushing forward, adding more and more voices to our output and becoming a stronger force in the world of pop culture and nerd. Black Nerd Problems as a site and a social media destination hypes, reviews, and criticizes pop culture from a Black perspective. We speak from our varied individual Black experiences, with room for other people of color, about the things we're passionate about. While we primarily write as African American nerds, we also invite voices from around the world. Movies, comics, anime, video games — alladat and more is our playground.
So whether you're a newer fan or someone who has been rocking with us for a while you'll know that for us:
99 problems, diversity ain't one.
Want to advertise with us? Want to invite us on a panel or to a convention? Or have some general inquiry? Have a game, book, comic, film, Kickstarter or Indiegogo campaign that you'd like coverage for? Be sure to include your press package and drop us at [email protected]
We're unable to reply to everyone due to our workload and volume of inquires, so the surest way to get a response is to include clips of your writing, review copies of your comic or book, press packages, links to where your project can be found, etc!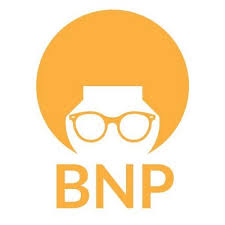 Find us on  Twitter, Instagram, Facebook & Twitch!
Listen to our podcasts:
This Week In Nerd News and 2Nerds and an Actor!
You can also find our videos on Youtube and our merch here!
Sign up for our newsletter and follow along with what we're reading by following our bookstagram!