Writer: Mark Waid
Artist: Chris Samnee
Waid had DareDevil get his ass molly whopped by a bunch of kids making get in his feels. DareDevil is down and out. We get a great expression as to what depression feels like through Waid using DareDevil's past traumas all coming back to haunt him, as Killgrave is over him beating his ass as well. Chris Samnee gets the down in a hole Daredevil wallowing so well in his art. The best part however is Killgrave trying to make Daredevil fight back through the words he suggests, and it isn't until he uses the word fear that Matt reacts.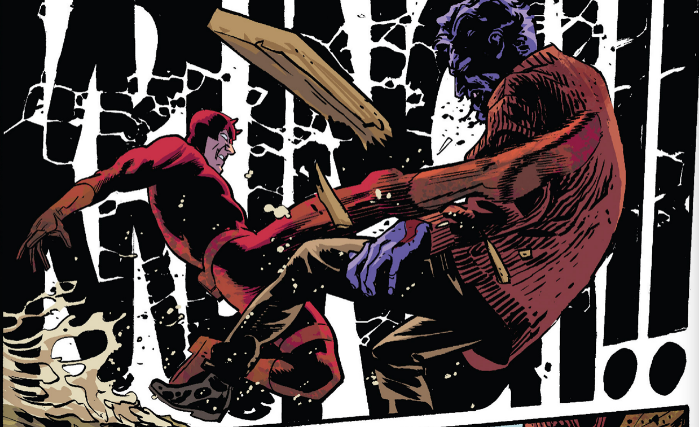 The rest of the issue deals with DD discovering the kids weakness. Killgrave's children work as a hive mind. They are less powerful when separated, they even lose their purple color. The story becomes a sad note as we see these children having no family but each other now but that can't be allowed as they may go wild again. There a subtle hint to the X-men having to be reached for help on the matter.
Waid gives us the true look at Matt as he puts on his facade that every thing is back to being normal, but when he goes home and hangs up the walking stick we see with that Samnee art that he is back in fetal position in his bed clearly still having to deal with the feels come back to haunt him.