Writer: Chip Zdarsky / Artist: Francesco Mobili / Marvel Comics
The theme of identity has always surrounded heroes, no matter how big or small. Street level vigilantes like Daredevil have their families and friends to worry about, so a mask has always been necessary. World-saving legends like Iron Man or Mr. Fantastic also have their loved ones to keep in mind, but sometimes take the position that transparency is the best policy.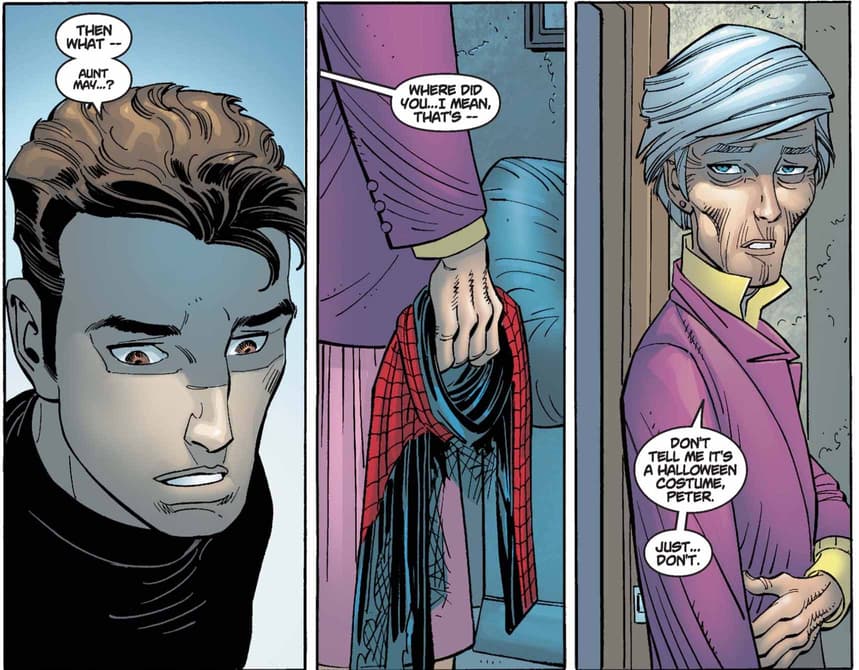 Secret Identities Vs. Accountability
Most Marvel fans witnessed this dilemma come to head in either the Civil War comics or recent movie, but either way, it's never an easy decision to come clean after years of taking the law into your own hands. That was precisely where Matt Murdock found himself in Daredevil #21, until the day 1 homie Foggy Nelson saved his candy ass.
After the death of Leo Carraro, Daredevil feels it is only right to answer for his crimes. Ready to tell the world that Matt Murdock is Daredevil, Foggy flexes those fancy litigation skills and cites the Supreme Court allowing masked vigilantes to enter the court to testify under their aliases and masked up. Now Daredevil can turn himself in and go through the perp motions without having to reveal himself and risk his loved ones being murdered.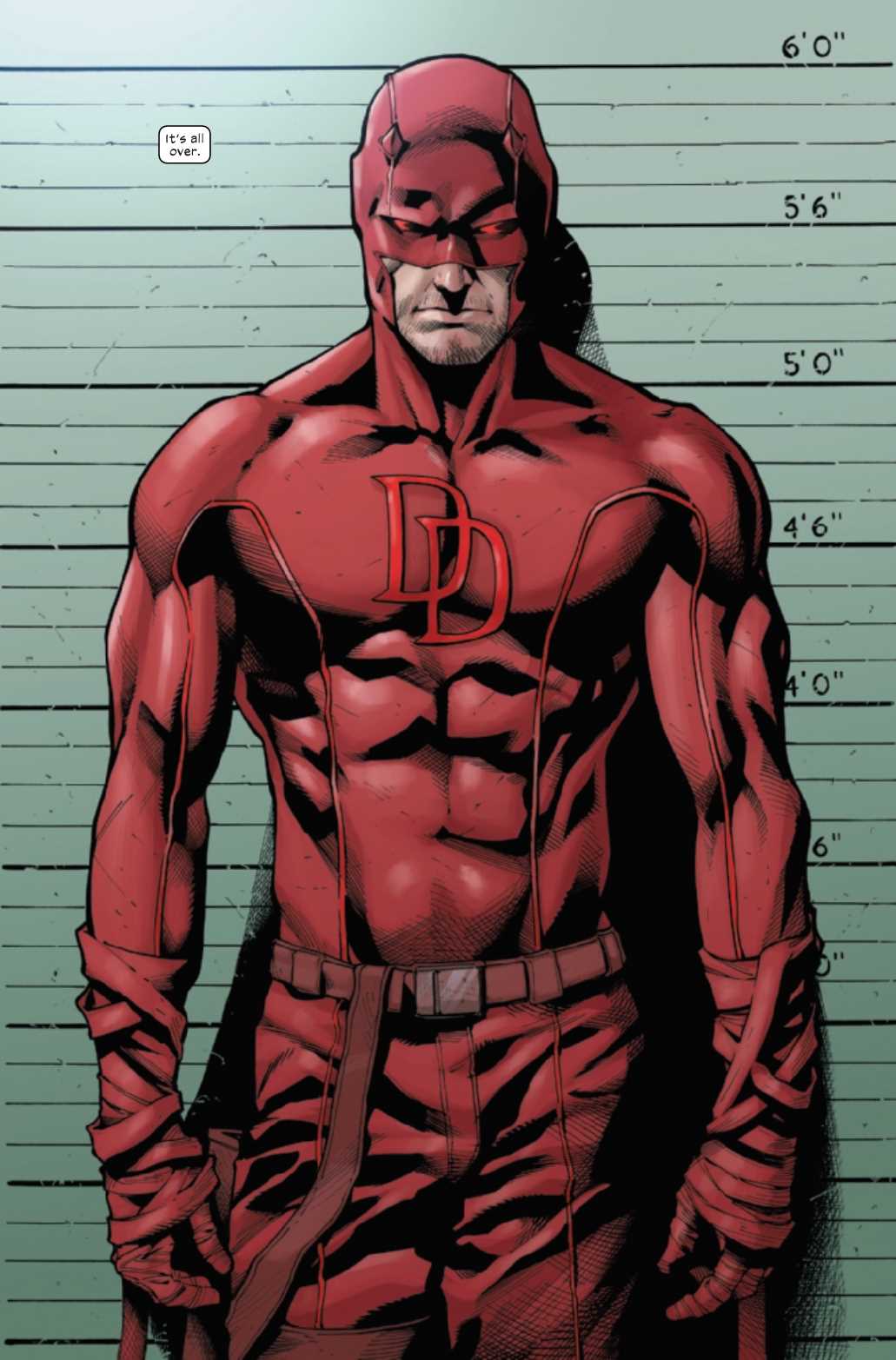 From mugshot to press conference, the Devil of Hell's Kitchen is finally being brought to justice, under Wilson Fisk's mayoral rule and anti-superhero NYC stance. It was a very real issue for Chip Zdarsky. Fighting crime is not for the faint hearted and having to stand trial for one of the few mistakes you made, on top of the hundreds of thousands of lives you've saved is easy for no one. Mobili does a good job of creating the visuals for Chip's script and bringing the police depts, offices and city to life but I'd be lying if I said it his art came anywhere close to Marco Checchetto's brilliant work.
Tying Up Loose Ends
Murdock hasn't forgotten about the Stromwyns and their diabolical efforts to displace an entire NYC neighborhood of citizens. He knows it wont be easy to stop two dastardly fiends who can print money, so he enlists a few printers of money who may be able to help. He asks this issue's surprise guest for a favor that he cannot repay, but knows the moral reward will outweigh the investment.
Mayor Wilson Fisk hasn't forgotten about the surprise emergence from Typhoid Mary. Their conversation is interesting and, once again, telling of Zdarsky's abilities as a writer. I'm very intrigued where this storyline will go in the future.
The guest appearances are well done because they add a layer of drama or intrigue to the story, and not simply used for the surprise factor. Zdarsky hit us with another nice little cliffhanger this issue and I personally don't know much about this character so I'm excited to find out more. Chip Zdarsky really wants comic book fans to know that he's pouring his all into Daredevil and the quality shows each and every issue. Good to great artwork backs up his talented writing and having an admirable hero with Daredevil's level of grit and persona bodes well for Chip.
8 Ex-Girlfriend Returns Out of 10
A Daredevil fan? Read our Daredevil reviews all in one easy place.
Want to get Black Nerd Problems updates sent directly to you? Sign up here!
Follow us on Twitter, Facebook and Instagram.