Murder, soul-swapping, time travel, fate, conspiracies, magic, shape-shifters, psychics, assassins, alternate universes — it's all fair game in Dirk Gently's Holistic Detective Agency, the most bizarre and intriguing show to fly under your radar.
On Friday, October 6, 2017, at New York Comic Con, the cast and creator of the show took to the Main Stage at the Javits Center to answer questions and introduce the season two premiere.
Inspired by the Douglas Adams novel of the same name, BBC America's Dirk Gently's Holistic Detective Agency is a bizarre detective story in which nothing is as it seems. In the first episode of the series, when a hotel bell hop named Todd Brotzman (Elijah Wood) discovers the dead body of millionaire Patrick Spring, he gets roped into the investigation of a "holistic detective" named Dirk Gently (Samuel Barnett) who stumbles his way through his cases. With two detectives searching for the missing Lydia Spring, the daughter of the slain millionaire; black-ops tailing Dirk Gently; a group of four guys who call themselves the "Rowdy 3" jumping in on the action; a cult of supernatural goons killing and kidnapping persons of interest; a mysterious corgi; and a holistic assassin named Bart aiming to kill Dirk Gently, everything eventually converges in a way that proves the show's central point: "Everything is connected."
From the beginning, the show takes it on faith that you'll stick with it through all of its absurdity to get to the payoff. And viewers really do have to take quite a big leap of faith in watching the show, which embraces the detective genre with a healthy dose of irony; the show follows a logic more bizarre and complex than any found in the real world (or even the fictionally depicted real world), but rather expands into the world of science fiction. As Dirk's reluctant assistant, Todd gets dragged into multiple situations that Dirk repeatedly tells him are connected; the universe is always working to get you where you need to be, he tells Todd. Our interaction with the show works the same way, as we skip between events and characters and story lines that we hope are related into some larger plan.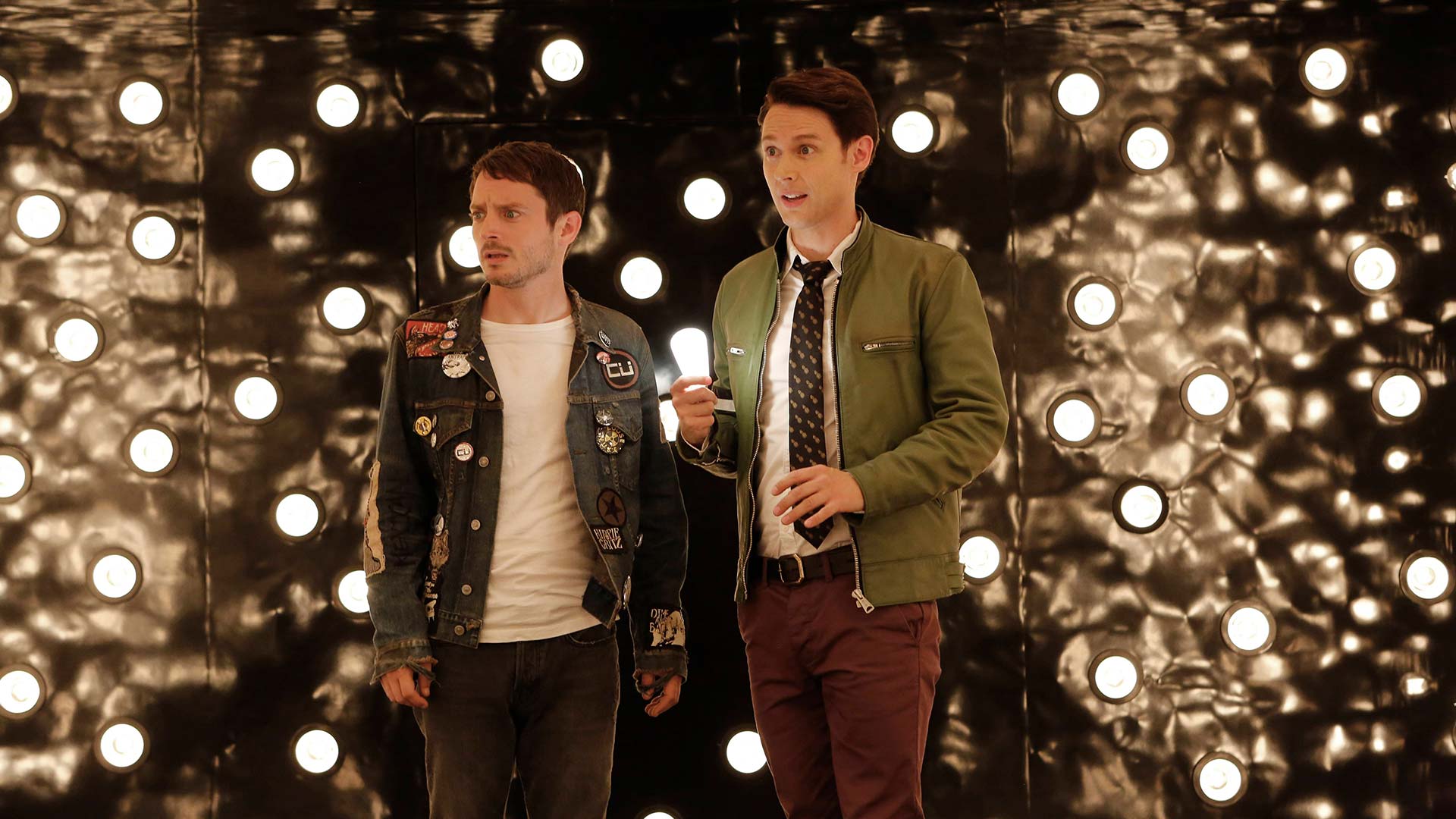 So Dirk Gently exists somewhere outside—and in the space between—the genres of detective fiction, science fiction and, as of this second season, fantasy. Likewise, it dramatically shifts in tone, as a scene of a brutal murder may be immediately followed by a comedic scene of Dirk getting into hijinx. In most shows, the kind of juxtaposition would be too jarring, but somehow, in Dirk Gently, it works. After all, the disjointedness is the point; all of these events, no matter how disparate they seem in circumstance and tone, are connected to the grand plot. And Dirk Gently, whether it's tackling a serious scene or a funny scene, does both equally well, and in fact the humor is even more refreshing, because Dirk Gently's particular brand of off-kilter comedy is rare nowadays, especially in the world of live-action television.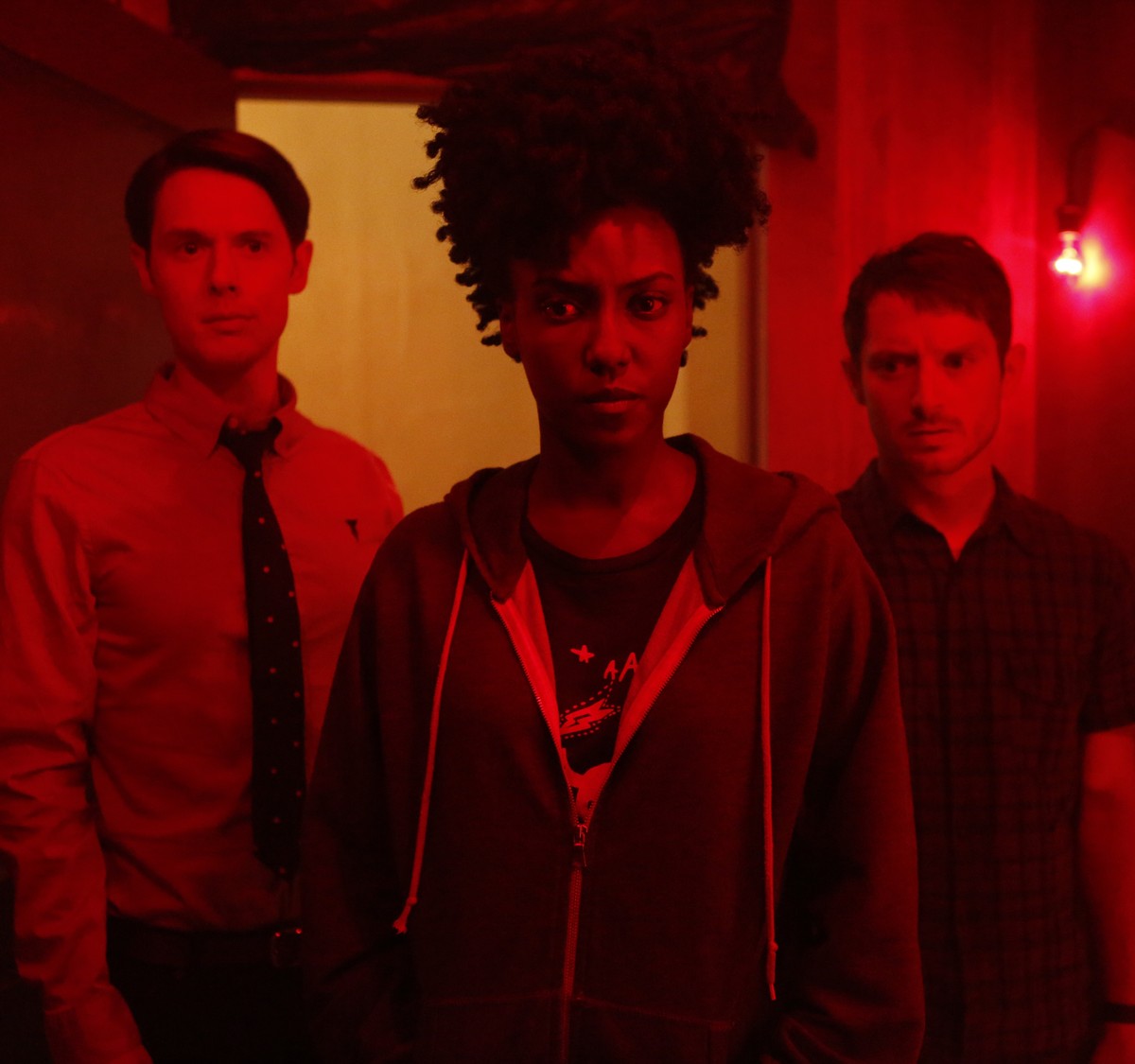 While it's all there in the writing, the talent of the cast absolutely cannot be underestimated. As he's proven multiple times throughout the course of his career, Wood was born to play the role of the miserable, confused, down-on-his-luck schmuck, and he has great chemistry with Barnett, who is lovable, brilliant and as playful and vulnerable as a child in his Dirk Gently. Jade Eshete, as Farah Black, Patrick Spring's bodyguard who is searching for the lost Lydia Spring, is the kind of kick-ass black, female character we need more of in our media, while Fiona Dourif, as the gruff, violent assassin Bart, is one of the best parts of the show. Mpho Koaho, as Ken, the electrician who Bart kidnaps during her quest to kill Dirk Gently, has the best reaction faces in the show, while Neil Brown Jr. and Richard Schiff, as detectives Estevez and Zimmerfield, respectively, delight in every scene they're in. Even Bentley, the dog-actor behind the role of Rapunzel the Corgi, is great. Overall, you can't go wrong with the cast.
Even as the show reaches the height of confusion at its clusterfuck of a climax, it's still gripping and ultimately satisfying. While other shows may be crippled by self-consciousness about what genres they play with or what fandoms they may please or upset, Dirk Gently never endeavors to be anything more than what it already is — as odd and kooky as that may be.
Those who watched season one know that the season ended on a cliffhanger, as some of the characters were cornered by the forces working behind the scenes. But as the New York Comic Con season two premiere proved—and as Landis himself gleefully confirmed—the show's only going to get weirder from here. With a magic book and wand, a shape-shifter and an alternative fantasy universe where people fight with giant scissors (yes, you read that correctly) revealed in the first episode alone, who knows what we can expect from the rest of the season. Either way, I promise Dirk Gently's Holistic Detective Agency will be the most bizarre—and interesting—thing you watch all year.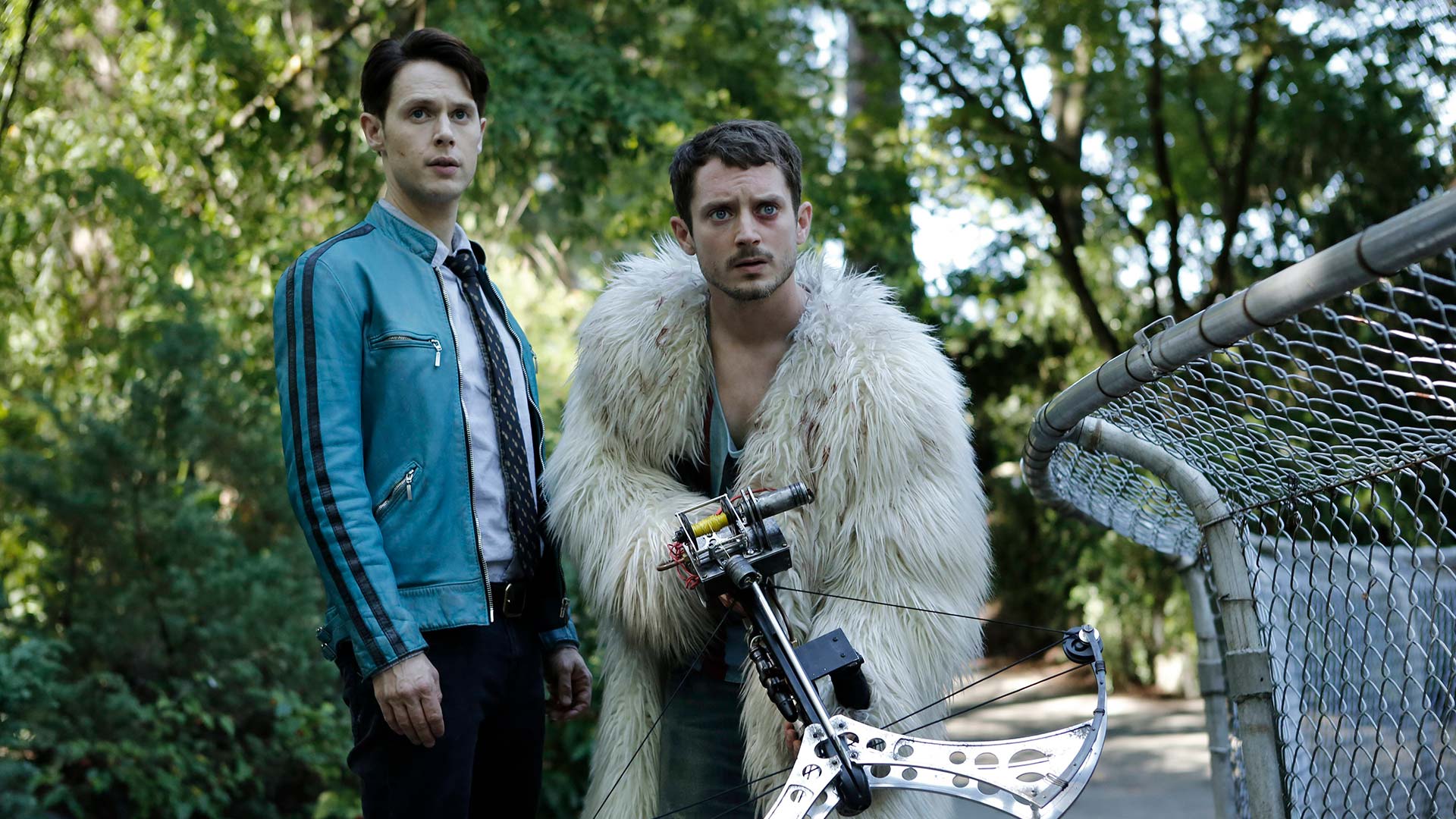 Dirk Gently's Holistic Detective Agency is now streaming on Hulu. Season two premieres on October 14, 2017.
Are you following Black Nerd Problems on Twitter, Facebook, Tumblr or Google+?