I was waiting for the episode when things would slow down, and the fighting would take a backseat. I was not expecting a full-blown wedding ceremony and the single most brutal display of violence this anime has hit us with so far!
First off, the way this episode jumped off was the biggest fake out in a hot minute. They hit us with a wild Manga style opening featuring 2 sparsely clothed hosts on the official GOH channel, Big Bang! They announce the Seoul prelims are almost here and feature our 3 main characters and this 4th fighter who's flying under the radar but must be a monster on the low.

We got Yoo Mira the Moon Light Sword Style beast vs Han Daewi the Hulk strength ass kicking karate kid in the first match up. Then the Renewal Taekwondo trained kicking killer Jin Mori is facing the Brazilian jiu-jitsu specialist Byeon Jaehee! Daewi and Mira are up first that weekend, so there's some time to kill and…get…proposed to?
The team was just strolling along, minding their own business, talkin about how they can't wait to molly womp on each other in the coming days when this dusty ass pinstripe suit wearing, Grimace hair colored buster pulls up spittin life's purpose bars and asks for her hand in marriage! I know that was a long sentence, but dam was it necessary! Because just like that Mira's little sister is helping her say yes to the dress and dropping out of the tournament.
Mira's out here saying the wedding won't be anything fancy when she's about to wed "the Seongjin. The strongest, most gorgeous martial artist there is.." and a businessman who basically runs the whole country's sports entertainment scene. You get it, dude is a Hollywood big shot and is out here proposing to a high school girl (Don't get me started on the ethics or legality of this one), albeit a dope, strong, honorable high school girl. On top of that, he's coming on strong with the Moon Light Sword appreciation and return to glory talk so something is already smelling fishy.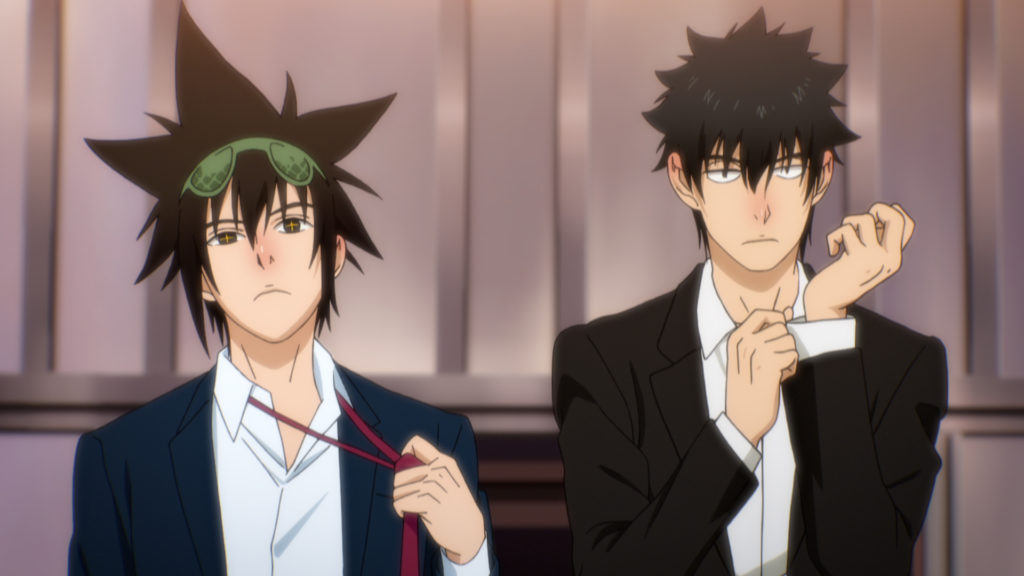 Of course, the only people that recognize an opportunistic asshole when they see one are the day 1 homies. I had fun watching how all was revealed in the end.
While Mira get's majority of the spotlight this time around, the show diverts from the I Dos for a bit and takes aim at the somber chambers of your heart. Daewi is visiting his friend in the hospital, like the loyal man that he is. Regular. Only this time, he doesn't get to have long rooftop conversations with his boy. This time his friend is fighting for his life and the dread that Daewi is forced to endure ends in the most out-of-character moment of the entire show thus far. It was gruesome and striking so I imagine people will be talking about it for some time.
While I didn't love this episode, it's probably because I've grown so accustomed to the pulse pounding action that was fully embraced in the first 3 episodes of God of High School. I appreciated why this episode went where it did, and the character development that came from it. Also, the animation was really spectacular, despite having such a dominant domestic feel. This one won't be near the top of my favorite episodes list, but it will most certainly be one we come back to, when describing how wild things can get for these young fighters. Next episodes full reveal of this jiu-jitsu contestant, Byeon Jaehee should be great. We know Mori can't wait to fight anything and everything, and after the pacing of marriage/bonds, we're guaranteed a slugfest!
Watching God of High School? Check out our other reviews here!
Want to get Black Nerd Problems updates sent directly to you? Sign up here!
Follow us on Twitter, Facebook and Instagram!