Let me start off by saying the God of High School theme music sets the tone something severe! I don't even bangs with EDM like that and this song has me hooked fam. After a tragic backstory opening, we're introduced to our titular character, Jin Muri who encompasses all of the classic traits of a Shonen lead. He's spunky, energetic, tardy, head strong and righteous as fuck.

The first half of the premiere episode shows the compassionate side of Muri the young Gawd while putting his skills on full display! When's the last time you saw someone keep up with a motorcycle on a bike? Not a near never! That's Greek God quads type power right there. Those are the calves of Atlas himself kinda capabilities I'm talkin bout. And to put the icing on the cake, his commendable deeds reward us with a glimpse at 2 of this show's other main characters who are guaranteed to garner legions of fans.
"This is an all-styles martial arts tournament, in which any school or participant is allowed. Furthermore, there is no timer, nor any limitations on weapons used. The only way to win is to knock out your opponent, or get them to surrender!"
The second half of this episode is the stuff of hand-to-hand hype legend! After getting the 5 second basics of the tournament, it's Super Smash Bros Melee times 1000. God of High School's whirlwind of Bloodsport level ass kicking is making Jean-Claude Van Damme smile somewhere.
You get a glimpse at so many fighting styles and peeks at a lot of people we're bound to meet down the road. Of course, Jin Muri and his furious set of feet get a major spotlight shined on him amidst the flurry of fights, and we get further validation that he's the Shonen protagonist we all deserve!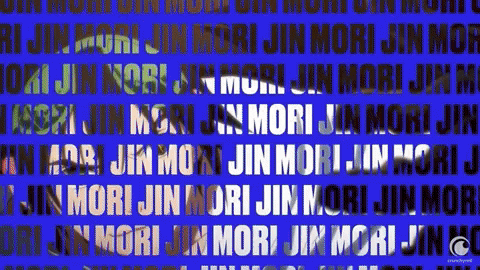 Yoo Mira, the lone femme fatale of the crew, puts in the Moon Light sword work that could make Samurai Jack raise an eyebrow. Lastly, Han Daewi flexes like only a karate aficionado can, but they all quickly take a backseat to the "latecomer" of the competition. My mans pulls up IN CHAINS licking his lips at the chance to drop kick a mufucka through a wall. They brought Django out with the handicap setting set on max because homeboy would catch a body if they set him free! I'll let your eyes take in the rest of this organized mass assault, at the hands of this newcomer who I'm calling the Madera of High School.
The animation is so sharp too. The streets of Seoul, Korea come to life, and I feel a little closer to this dope culture that hasn't had nearly enough of a presence in the media: compared to the Japan, Italy, China or Englands of the world. While the episode 1 moments are brief, this show puts you on to the look and vibe of the city that created such a great Webtoon.
On top of the in your face action and character build up, there is plenty of intrigue to keep you excited for this season. The people pulling strings behind the scenes provide some mystery for those of us who are new to this series. I'm excited to see if these tournament administrators are fellow high schoolers who get a "pass" from this barbaric side of the competition, your standard adults who run this competition or a classic evil group of government workers that just want to see bloodshed and violence to crown a winner.
Want to get Black Nerd Problems updates sent directly to you? Sign up here!
Follow us on Twitter, Facebook and Instagram!