Season 3 / Episode 7 / HBO
***Spoilers ain't on no Casper like him / All in ya face like Jasper a gem***
Waaaaaaaake Uppppp!
Issa starting her day wondering why Nathan/Nanceford ghosted her and the voice inside her head is narrating the shit outta this scene episode. I'm not even mad at Issa. Is dude in jail for the Lyft Party incident? He gotta mouth sore? I mean, where the hell is he? Issa so pressed that every timer her phone buzzes, she's checking for that dude. She got an IG follow from Taye Diggs and she's checking to see if Taye Diggs is following Nathan. Forreal? And if he is, you gonna hit Taye up in his DMs like "you seen Nathan, my dude? Thanks for the follow." But when the phone buzzes while she's in the shower and it isn't Nathan, but her mama with a daily scripture…. I died.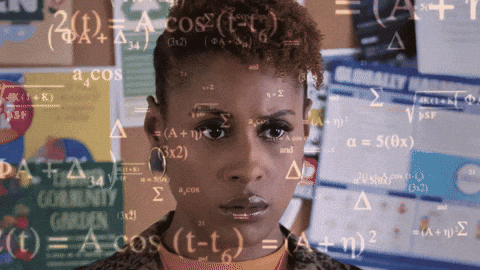 Day Dates and Church Dates.
Meanwhile, Molly finally lets loose and is out with Andrew (aka Mr. Man Bun). Not only is she out with him, she's enjoying herself. Still focused on work, Molly tries to dip out after food… but not before scheduling another date. Molly was hesitant about going out with Andrew because he's not Black, but he certainly has a little hood in him. He seals the date by telling Molly to bring the passion and he'll bring the thug. Okaayyyy, Tupac might get you a second date, but the third is all on you boo… you and ya baby hair.
Molly is setting up dates with Andrew and it looks like Lawrence is tryna make a date with Jesus. After his morning game with the homie Chad, he lets it slip that he's thinking about going to church. Looks like catching the cooties has put a little "get right" in Lawrence's spirit. Chad tries to clown Lawrence for a bit before inviting himself along (for the church girls).
Self Doubt and Mirror Selfies.
Next day, Issa is hyper focused on Nathan pulling a Casper. She's lightweight feeling herself while getting ready and posts a mirror selfie to the 'Gram so he knows it's real. Issa keeps second guessing having sex with Nathan on the ferris wheel at Coachella and skinny dipping in the pool of her childhood home. Would these actions lead to Nathan going off grid? The rest of the day, she's stalking her own post and trolling his page trying to figure out where this dude is. Is Nathan even alive? Will he like the photo? Ahmal, her brother, sure adds his two-cents to the comment section calling Issa thirsty. Issa is so deep in Nathan's posts that she about loses it over a picture of him with a gorgeous woman kissing him on the cheek that he posted 24 weeks ago. Then she reads the caption and realizes that woman ain't bae, it's his mama. A little while later Issa tries to focus on her CocoaChella Block Party, and instead ends up trolling Nathan from her and her homegirls' stalker IG account. As clumsy as ever, Issa DMs Nathan an eggplant from her personal IG but is able to delete it before it's seen. Smooth Issa. Smooth.
Trap Jesus Goes Bump, Bump, Bump.
Chad and Lawrence hit up church on Sunday. Chad is trying to count how many ladies he can bag while Lawrence is trying to listen to the message. Pastor Gump is in the pulpit talking about "Jesus is the club" and getting folks to slide out of the DMs and into the pews. Before Lawrence even has a chance to ask Chad if he's ready to get out of there, Chad is running up to the front as soon as the metaphorical church doors were opened. Apparently, his yoke was in bondage yo. Y'all… If Chad had started shoutin' up in that church I would have lost it. I live for a good shout and the dude look like he gotta George Jefferson shout shut up in his bones. Brother Lawrence looked so confused leaving service. One of the church cuties that Chad was looking at starts ministering to Lawrence in the parking lot. She's talking about getting her spirit fed, the after services snacks and generally encouraging him to give it another chance.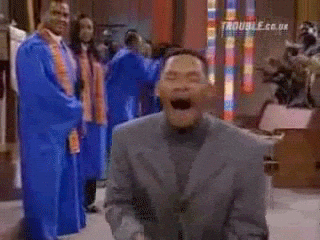 Molly and Andrew are out on date number two and it's looking super date-y. Evening restaurant, wine and small talk. Andrew brought up "Molly-Squared" and her secrets from Coachella while trying to give her advice on dealing with her partner in the new firm. Molly keeps it casual by playing with Andrew about his audition for B2K (folks be sharing way too much when they high). Everything is all love when Molly hits him with the story he told her about kissing his homie's girl until Andrew throws the married friend smash right back. Molly got all the way in her feelings after that, which ends the date before appetizers were even ordered.
We Gonna Murder Him In The….
Issa waking up the next day still on the troll. Scrolling through the 'Gram and she sees that Nathan ain't dead or in jail. Nope, dude is cutting hair and posting fades online. Pajamas and all, she goes and grabs Molly from work (after she completely dominates and crushes her presentation solo) so they can run up on a brother. Yep, Issa is using Molly to get to Nathan through Andrew (the roomie, man bun, bad date). When they roll up, guess who's home and who's not. Nathan answers the door looking at Molly like "new day, who dis?" Molly tries to make peace with Andrew while Issa snoops around upstairs in Nathan's room. Andrew ain't buying it and calls Molly out on acting like about 3 or 4 different Mollies since Coachella. Issa is upstairs with her subconscious completely trippin', trying to hack into Nathan's laptop.
Eventually, Molly comes upstairs and gets Issa out of the house. It ain't even all about the d, I mean it is, but… Nathan made Issa feel some kinda way about herself that she hasn't felt in some time. Nathan helped her to see herself as something other than a fuck up, so she ain't trying to let go of him that easily. Molly, like any good good girlfriend, says what she needs to say to bring Issa back to Earth and to keep her from sneaking back into Nathan's crib.
Lawrence is still hanging with the woman he met at church, grabbing ice cream and talking about the day's sermon. When he asks her how long it took for her to feel comfortable in this church, she gives the timeline of ministries she's joined. In the end, it took her a year to feel good there. Lawrence's face into the distance shows that he ain't gotta year in him for Trap Jesus.
F.U.B.U.
Issa wakes up the next day fighting her inner thoughts about Nathan and finally concludes to move on. Her shower is quiet, her face is solemn. She unfollows Nathan on the socials and deletes his number. Issa puts on her big girl panties and heads to the workshop that Lawrence had told her about at the baby shower.
Molly is at work looking confident and fine as hell in an all-white pantsuit, when her partner gives her the cold shoulder. He didn't want her giving the presentation without him, but guess what… he'll live.
After the workshop, Issa hits up Lawrence and they grab coffee. This may be my favorite interaction between the two of them ever. Friends talking over coffee. Sharing dreams and struggles. Issa tells Lawrence about working on the block party alone and how hard it is. Lawrence tells Issa about church and she tells him not to give up… keep looking and find the right one. Lawrence agrees to keep searching and Issa agrees to keep pushing to create something for us, by us.
Catch up on Insecure. Get your recaps here!
Are you following Black Nerd Problems on Twitter, Facebook, Tumblr or Google+?