So a few years ago — well almost a decade ago, actually — an anime show called Inukami! hit the anime scene, and while at first it seemed like just another harem it quickly separated itself and became a sleeper hit.
Now what is Inukami!? Roughly translated as "Dog Gods," Inukami! is a romantic comedy, fantasy, and kinda-sorta harem anime because there are a lot of female characters and not many males. The premise of the show is that a boy named Keita Kawahira is a descendant of an Inukami-Tamer clan, and Inukamis are Dog Gods with the ability to transform into a human form (but they keep thier tails and stuff like that, of course). The tamer and the Inukami then work together to vanquish evil in the world and to uphold righteousness.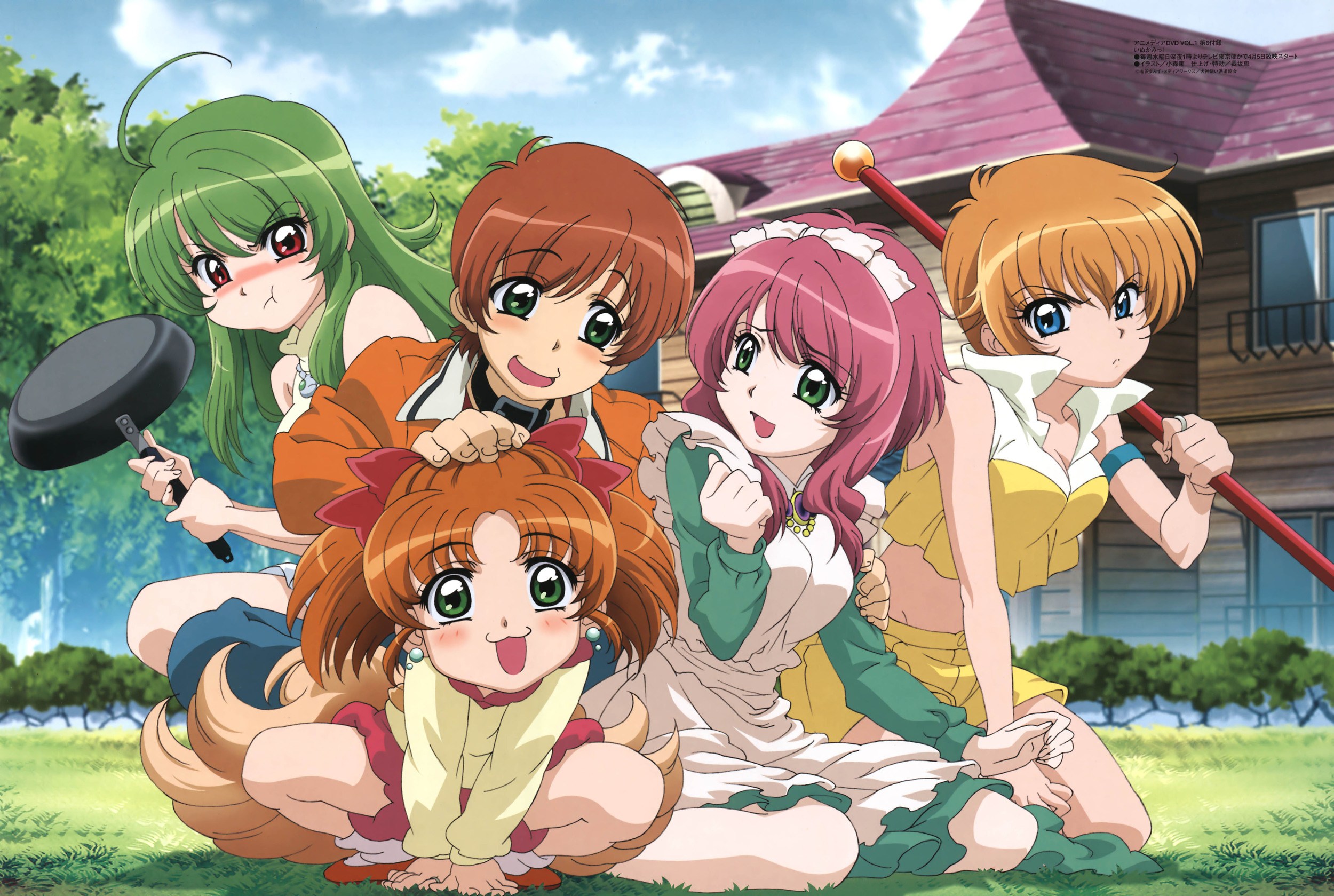 [divider type="space_thin"]
Keita is basically considered a failure to his family because he doesn't take his "Inukami-taming" seriously and is actually unable to tame one. That is, until an Inukami named Yoko willingly allows him to tame her, at least for the most part. Yoko doesn't really respect Keita, and doesn't work together with him or listen to anything he says. She's one of the most powerful Inukamis though, so I guess that's a fair trade off.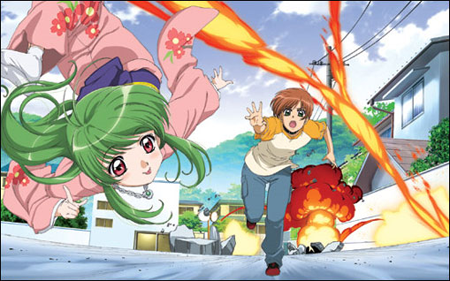 The story of the show and the manga center around these two and their lives together. Keita's cousin Kaoru sends one of his Inukamis to try to help Keita with Yoko, and of course Yoko gets a tiny bit jealous. So here's where the kinda-sorta harem comes in. Usually in a harem anime there are a bunch of girls and one dude that all the girls like, right? And the dude likes 'em all and you know how it goes.
Well in this show there are a lot of other girls (Inukamis mostly), but with the way the show is written it quickly shows you that his relationship with them isn't the same as a normal harem. I didn't really appreciate it until I re-watched it. Keita and Yoko's relationship is explored deeper than I every would have thought it would be in this show and that's one of the main reasons why I recommend Inukami!. The comedy is on point of course, and Keita is hilarious as a main character.
Here's where the disclaimer comes in. Ahem, disclaimer: this show might not be for everyone. There is no nudity and actually not a lot of fan service for the most part. There is more skin from male bodies than female bodies so I guess it's manservice? There is perverted humor because Keita is a little pervy with the things he says at first, but you'll see him in a different light as the episodes go on, trust me. By the time you finish watching this anime you'll probably love Keita and want to see more of him, but that's okay, you'll see his elephant sooner or later (male genitalia are represented by a cartoon elephant).
The story is lighthearted and full of comedy for the most part, but like every good show it has it's fair share of seriousness to balance it out in a way that doesn't seem forced. Whether it's a battle against an evil entity or just exploring their own relationship, Keita, Yoko, and all the other characters really carry this show. There are a lot of characters and each one gets explored in their own way. Keita's development is still something that has stuck with me to this day and I think that this is show that everyone can enjoy as long as you don't mind seeing a cartoon elephant every now and then. So if you've been convinced into watching Inukami! then congratulations because you're in for a treat that's sweeter than you ever thought was possible.
Are you following Black Nerd Problems on Twitter, Facebook, Tumblr or Google+?