Writers: Brenden Fletcher, Karl Kerschl / Artist: Karl Kerschl, Mssasyk / Image Comics
Woo! A lot of stones are unturned in Isola #3 as we learn more about Rook and Queen Olwyn than either of the previous issues to date. We pick up where issue #2 left off, with Rook and Olwyn separated — with Rook staring down a rogue forest clan with back against a cliff, their bows pointed straight at her. Meanwhile though, Queen Olwyn is singing Hakuna Matata as she follows Rafiki across the forests and rivers. You would think Olwyn don't give a fuck about her would-be protector and former Queens guard Rook, but quite the contrary. Turns out, surprise surprise, their bond goes a bit beyond what's professional. If Rook is ever gonna see Bae again though, she's gotta make it through this forest clan with might or charm, and she ain't exactly got the resources for either.
Rook is a great character for her understated brusqueness. She's a woman of few words, but when she uses them they tend to cut, or at least attempt to, despite being in over her head. We can predict her soft side will shine only when faced with Olwyn's danger, and much of the anticipation now lives wanting to learn more of Rook's lover and the personality hidden underneath the curse of her present form. A flashback or two offer some insight into who we might expect her to be, a Queen who mirrors Rook's feelings. As she wonders away from Rook while following a quirky old man who speaks in riddles, it seems her separation is more out of trust than survival or abandonment for the sake of her own safety. Olwyn trusts Rafiki — or Moro — and his disposition makes it easy for readers to trust him too. So we all follow the man who holds the secrets, driving the plot towards answers that won't come easy.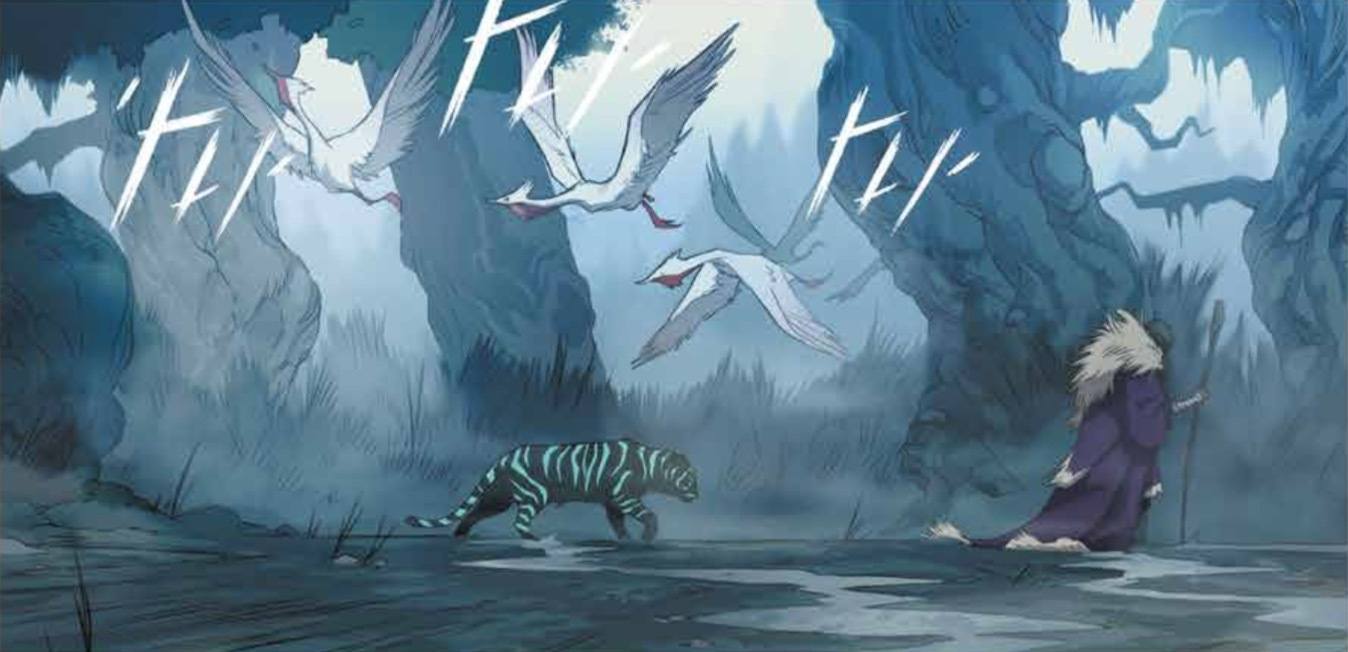 Overall, Isola #3 continues to be a beautiful book with its magical forests of greens and blues, but now, more importantly, the stakes are drawn for both Olwyn and Rook now that we know how they love each other. The suspense lives in their inability to communicate, which might become even more suspenseful if one of them learns something important while the two are apart, and they reunite without the ability to share what they know to be important. We need to see them reunited and whole, and able to communicate freely, but don't expect the communication to flow quite yet. Chances are it won't' be that easy.
9.5 out of 10
Want to get Black Nerd Problems updates sent directly to you? Sign up here!
Follow us on Twitter, Facebook,Instagram, Tumblr, YouTube and Google+.