Writers: Gerry Duggan and Benjamin Percy / Artist: Stefano Caselli / Marvel
A strangely intimate courtship between Storm and Death. Pogg Urr-Pogg spittin violent Doctor Seuss bars that would make NWA proud. Wolverine brooding like Kylo Ren in the back of a grunge bar on Cantina. The Hall of Fallen Banners putting the Great Sept of Baelor to shame. Magik and Gorgon's budding tactical relationship that gives me Sonya Blade and Jax vibes. There's so much to like in this issue that it's not even funny.
A Mutant Last Supper
Gerry Duggan and Benjamin Percy have written a really fun book to break the ongoing tension in this Swords of X series. With this being more of a cerebral issue, Stefano Caselli does some good work with the facial expressions necessary to convey the thoughts and emotions of the champions set to partake in this battle.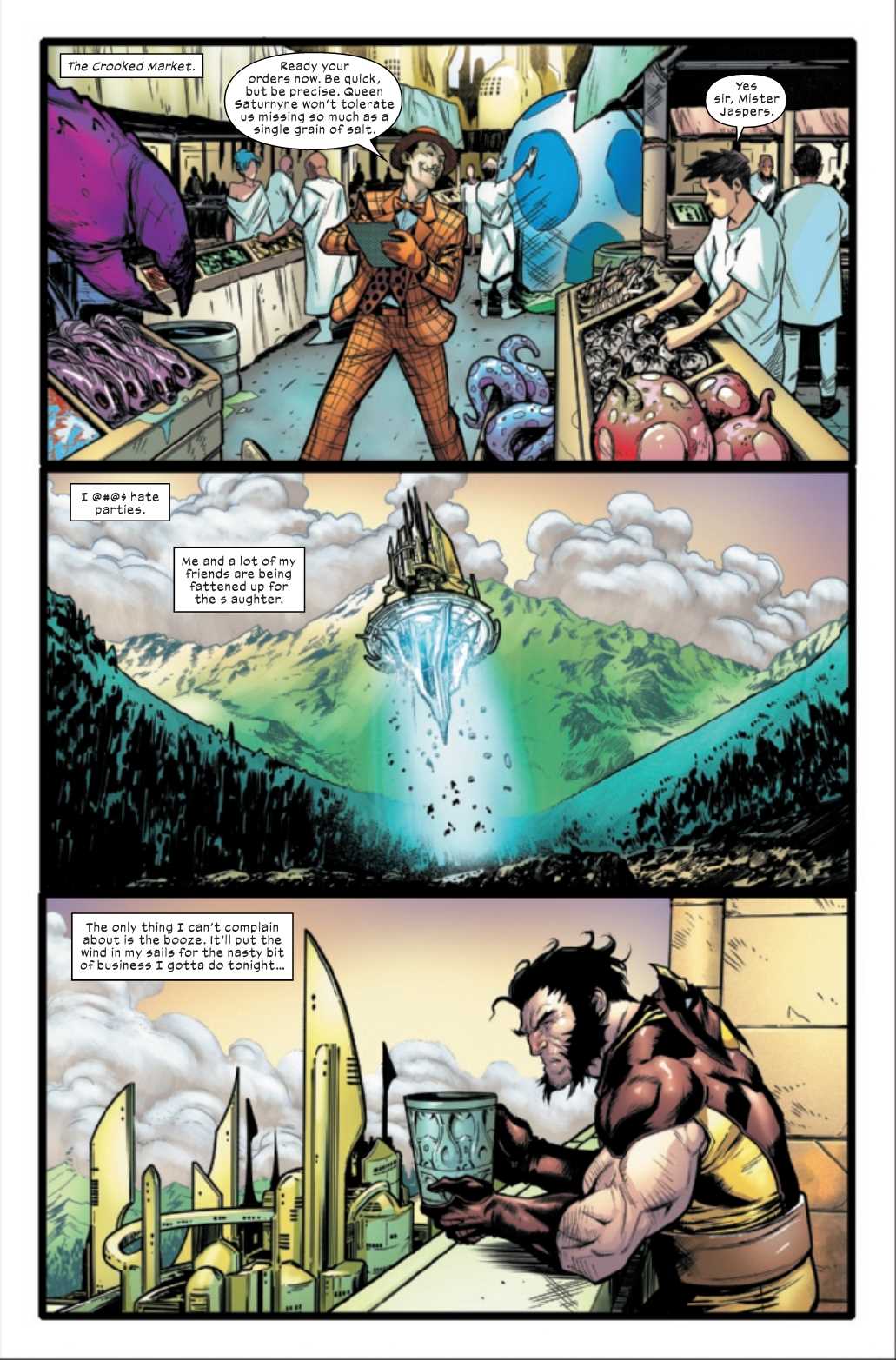 Marauders #14 is The Last Supper for X-Men fans as Saturnyne welcomes the champions of Arrako and Krakoa into her extravagant mead hall, introduces her honorary guests, the leaders of the lands of Otherworld and explains, "Blood will be shed on the morrow, but tonight is for appreciating the finer things in life." Logan spends the majority of his time in his cups, conspiring with Storm, throwing insults and leering at the Omniversal Majestrix for daring to put him through such an ordeal before the killing is to be done.
Pogg Urr-Pogg vs. Wolverine
Serving as a stark contrast to Wolverine is Pogg Urr-Pogg who gives us the pleasure of listening to him talk in verse and rhyme, each and every time. He's a brash creature, who's mad eager with crab features. But the best part about him, is everyone standing around him. Sizing him up and looking for weak spots, while he scarfs down food spittin the opposite of heat rock.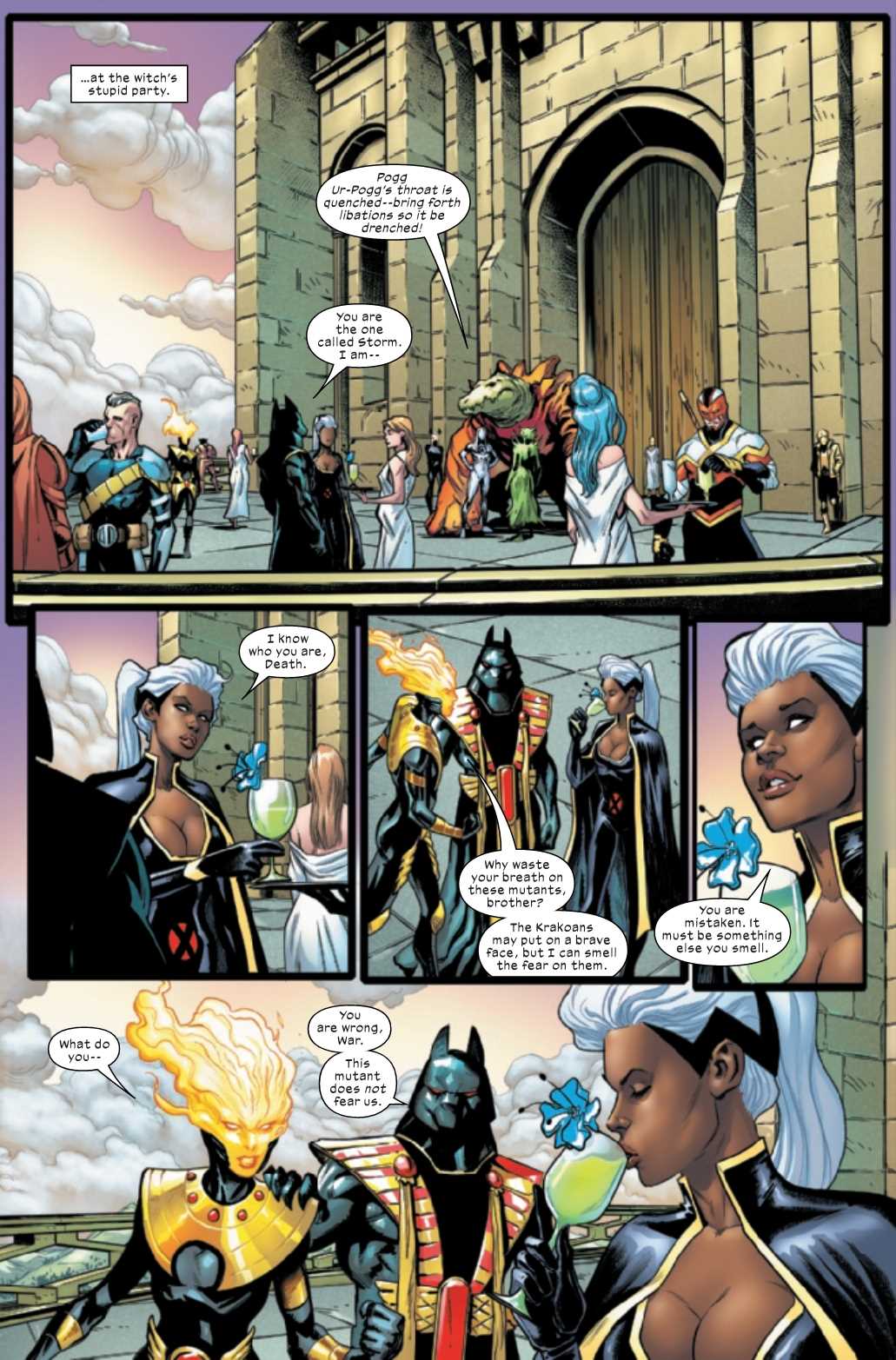 Marauders #14 aka X of Swords 13 of 22 delivers on many fronts from start to finish. Magik and Gorgon are a scene stealing duo that induce grins every panel they grace. Comedy flows on numerous pages, an aquatic dance with death mesmerizes and Duggan sticks the cliffhanger landing.
8 Underwater Waltz's out of 10
Want to get Black Nerd Problems updates sent directly to you? Sign up here!
Follow us on Twitter, Facebook and Instagram!