Episode 2 of Mr. Robot sees Elliot pour all of his resources into reversing the plan he put in place. Hitting that Control-Z undo-button, if you will. A few twists, character returns, and a surprise meeting midway through keep things feeling fresh. As expected, you can never predict how this show will end up or what corner they're going to turn next. One thing is for sure. The stakes are as high as they've ever been in eps3.1_undo.gz.
Angela obliges Elliot's request and gets him a gig at E Corp. He wastes no time taking out bosses and managers left and right, while simultaneously pitching a paperless option for the company to adopt. It's literally the easiest thing that Elliot has done in years… and it makes sense because corporate America should be renamed corrupt America. Somewhere, someone is embezzling or laundering money, illegally tracking consumer data, and being all around deceitful white collar criminal scumbags. He puts away enough suits to get to the right man woman who pushes his paperless meeting through. Little do they know, he's trying to eliminate The Dark Army's ability to blow up their facility and records. Trying to right his wrongs and leave the 5/9 hack behind him.
Just as he's crushing white collar criminals at every turn, and being a good little employee signing up for a 401K plan and benefits. Aaaannnndddd his loneliness is back with a vengeance. Insert the return of Krista and one of the most uncomfortably triumphant scenes in therapy history. But we'll get back to that.
There's another return that takes precedence. Another return that dropped a few jaws and mortified many. My girl Joanna the methodical beautiful beast, Joanna the unflinching cerebral assassin returns in all her glory. Turns out she managed to finesse Tyrell out of the the Scott Knowles wife killing cross hairs and replace him with Knowles himself. She said he confessed while Hulk smashing her last season. Too bad she didn't do a better job of keeping her former lover Derek happy, because the smitten young man winds up stalking her and threatening to flip on his lying ass testimony corroborating her story that Knowles killed his wife. Joanna's driver goon tries to scare him off but that just brings out the "I ain't no killer but dont push me" marksmanship. With "Listen to your Heart" playing, he puts a bullet in the driver then straight up headshots Joanna from deep! I was livid. The driver uses his final moments of life to deliver the concubine fade. I was bugginnnn'… then saw the blood splattered baby boy. Now I'm traumatized (and I've watched every episode of GoT since day 1).
---
Phillip Price up here preaching to a whole conclave of powerful businessmen. They've gathered to discuss the 5/9 economic accord making E-Coin the only official option. He wags a finger at China, who purchases BitCoin, which shows resistance and rejection of the attempt to rescue the global economy aka "declaring a currency war."
Men in rooms making world-changing decisions: Price wants China to get down with the accord. WhiteRose wants the UN to vote in favor of China annexing the Congo. She threatens Price with placing a slug between those big beautiful entrancing eyes of Angela. Then My girl had the audacity to mic drop the illest bar I've heard in a hot minute! "Dont mistake my generosity for generosity."
Darlene is either really good at lying or really didn't know Elliot and Tyrell were in cahoots, cuz Agent D nice presses her, hard-body, then hits her with the evidence. After leaving the FBI's clutches, Darlene hits Coney to meet up with her brother and reveal some touching shit about reuniting with him. It's a beautifully shot scene, with the camera taking an aerial approach with limited lighting on our two main characters. Elliot asks her to stay over cuz, lonely. In the middle of the night, Elliot wakes up to Darlene fiddling with his computer and aggressively asks her what she was doing. She denies any wrongdoing and BOOM.
Mr. Robot appears and pushes her up against the wall asking her questions Elliot knows the answer to before she squirms out of his grip and bounces. Elliot gets that itch and breaks out the Linux code crushin' computer and gets that rush back. Too bad that rush sets him up to get hacked with the FBI watching his every move.
---
Back at Krista's office, we see and hear something for the first time. Elliot reveals that he was pushed out of a window the day he and Darlene made the Macaulay Culkin snowman, then willingly brings Mr. Robot to life. Krista is straight up fascinated by the change in demeanor. Hell, I was low key blown away with the swagger he came out with, calling Krista a fox and reading excerpts from books. At first, I was mad worried about what Mr. Robot might do, but the constant smirk on Krista's face made me think about how much she's enjoying the real side of her patient. He finishes off his non-question-answering rant by saying "she compromised us" and telling Krista that he's done talking to her. Elliot returns without a clue that Mr. Robot made an appearance.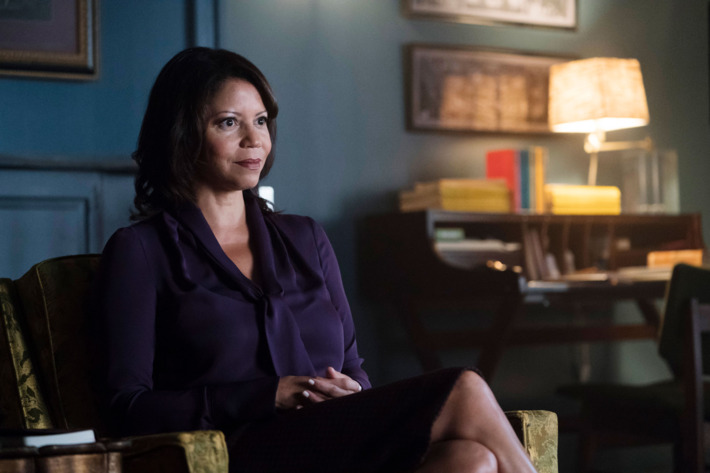 ---
We finish off with Dom returning from a bodega that's only accepting E coin when her partner says something about the exchange rate of the dollar being shit. This world of Mr. Robot is really taking on a life of its own. Finally, we see our titular character showing why he's Elliot da Hack GAWD! He reverse hacks the FBI and finds the safe house that Darlene is living in. Agent D nice is baffled and terrified of how good he is.
Mr. Robot Reboot
Stage 2 is happening on the day of the UN vote, no matter what Price or Elliot does. She's screwing Price over or giving him a "slap on the wrist", whether the UN votes for or against the annex.
Never expected to see cheater boyfriend and that dog again. Nice callback. Tense scene.
Rami Malek's voice impersonation of Christian Slater? Greatness.
Therapy on the screen is here to stay baby! Therapy Therapy Therapy (Kendrick Voice)
The excuses the bosses were giving as Elliot was pitching his paperless idea were hilarious and accurate.
I think the biggest reach of the show is making Angela out to be some affiliate of Philip Price. Better yet, their portrayal of Angela as some love interest of Price. Who am I to say what happened to them in between season 2 and 3… maybe she made Price think she loved him. Either way, the big dogs are coming for each others necks this season!
Are you following Black Nerd Problems on Twitter, Facebook, Tumblr or Google+?