Writers: Vita Ayala / Artist: Rod Reis / Marvel Comics
The Reign of X has come with a number of new and exciting revelations for the mutants of Krakoa. Death was thought to be permanent if it did not occur in our Earthly realm, but that is no longer the case after Wild Child and Nanny were brought back following their Arakkii deaths possessing sharpened senses, a refined power skillset and increased body mass. The old S.H.I.E.L.D. base, the Peak, has been converted into a mutant space program where Abigail Brand and Magneto are taking "mutant technology" to the next level by sending mutants where no homo superior has gone before. On top of all that, Krakoa's governing body, the Quiet Counsel is experiencing a number of shake ups now that Jean needs to be replaced and Sebastian Shaw has been disposed of.
The New Mutants have more juvenile problems to contend with. While mutants may be prospering more than they ever have in their history, the younger mutants – with little to do and a bevy of unproductive time on their hands – have been suffering from depression, lack motivation to improve their powers, socialize outside of cliques and are being general troublemaking nuisances. Luckily, some very responsible and wildly powerful mutants are ready to step up and mold the next generation of warriors.
Vita Ayala is the new writer for this post-Otherworld New Mutants run and she's doing a great job of expanding on the ideas of mutant technology and of teamwork with a purpose. Now that we have the Five bringing mutants back to life and the Six teleporting mutants millions of miles across the universe, it's time to explore the basics of mutant synergy.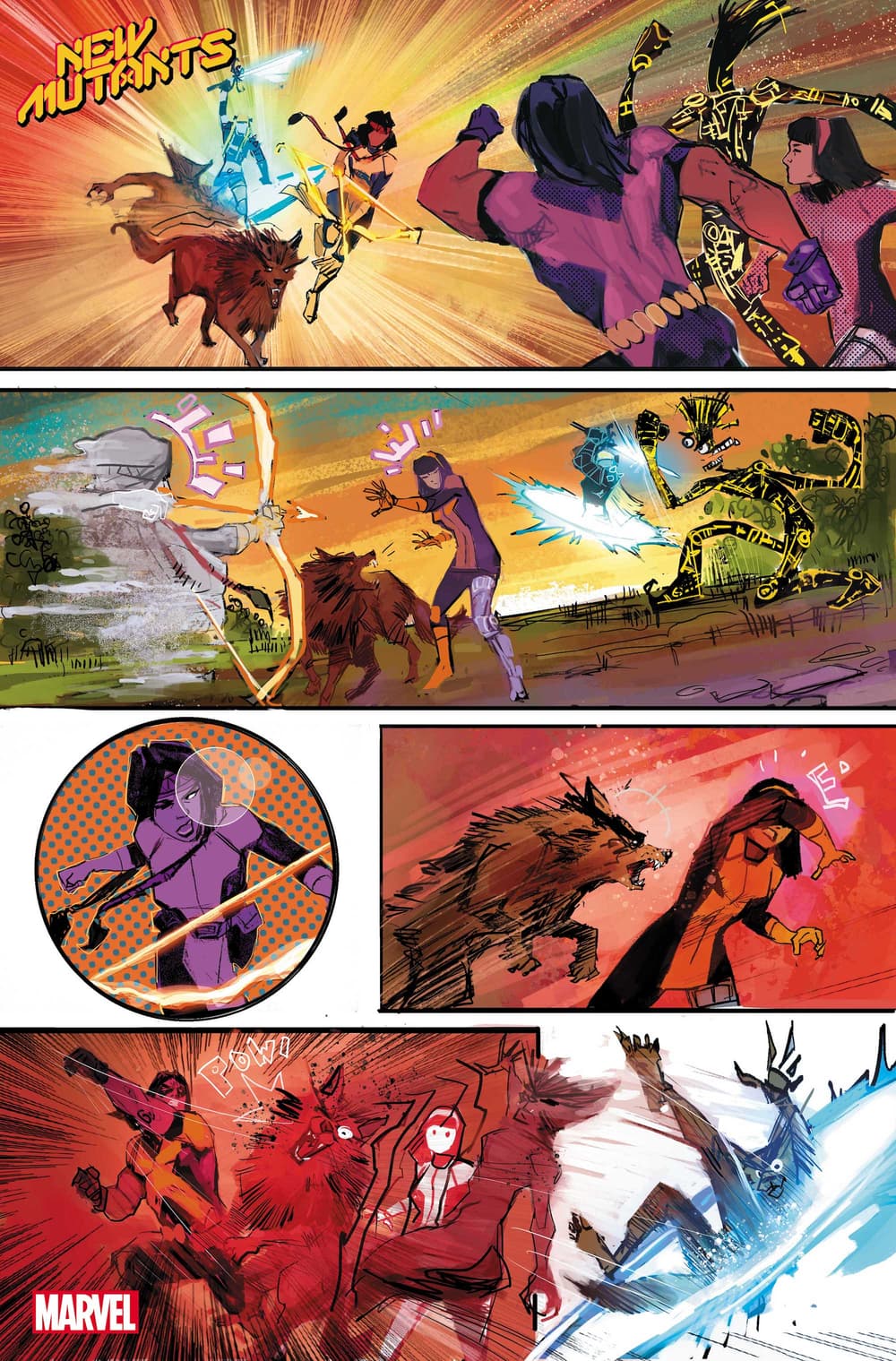 Ayala and Reis are shaping up to be a good comic book duo. I'm a big fan of Rob Reis' ability to produce these watercolor-like images in addition to the super clean and defined panels you see here and there. New Mutants #14 is great setup for the adventures that are in store for these youngins. This comic also lays the groundwork for the impending traitorous ways of some mutants in the mists.
7.5 Beginning Stages of Betrayal out of 10
Reading New Mutants? See some of our other reviews here.
Want to get Black Nerd Problems updates sent directly to you? Sign up here!
Follow us on Twitter, Facebook and Instagram!0Shares