Season 5, Episode 6, A Changed Man? /Starz
The stakes just got real after last weeks fire episode of Power that featured Kendrick Lamar as the crackhead, Laces, teaming up with Kanan to take out some Tainos as his shady plan continues to unfold. This week, Angela and Proctor both become highly compromised. Like Kanan before him, Ghost finds a very unlikely new ally. Tasha keeps it all way real with her husband. Tariq takes step #2 towards a life of crime and the hustle and Tommy digs his grave deeper and deeper.
The Only Constant Is Change
We pick up where we left off. Jamie and Angie wake up from their adult slumber party. No really, for the first time in like ever they don't become freaks in the sheets and just wake up to talk. Well Angela talks and Jamie kinda spills his guts about lying to her to protect her and trying to get over Reina's death but, "The pain, it just keeps getting worse". Fresh off his visit to Rev. Macedon, Ghost is realizing all he holds dear is being snatched away like Cersei's children after the prophecy. I mean, he sort of predicted this himself when he told Tasha mad long ago that there ain't no old gangstas in this world for good reason. Speaking of Tasha, homegirl pulls up to Angela's apt mid-Angela reveal (about what?!?) and you coulda fit a whole baby goat in Ghost mouth the way that jaw dropped to the floor. Mufucka was looking like a dog when you play tricks on his ass, head cocked to the side all "whaaa?!?" with the flow. They finally tell him they been covering up the Ray Ray cop killing investigation so nobody gets sent to Rikers and now it's time to prep Tasha for the questioning about her missing gun. Yes, James that's you being dismissed by your pseudo wife and maybe former mistress.
James continues to let the title of this week's episode speak for itself by going to see Dre and Councilman Tate. Looks like all the Queens Child Project donors are being audited so cats better make sure their ducks are all lined in a precise row! James tells Tate that he knows he's been reckless with his moves and drinking, so he wants to rectify that by hittin the politician off with 50 racks. Tate can already smell the turnaround in him, and it smells like Benjis!
Ghost tells Dre he wants to holla at him *gasp alert* and thinks they "can accomplish more working together than against each other." As a showing of good faith, Ghost will speak to the Bassetts about his non compete clause misstep and get the young buck his job back. We don't know which way this is gonna go until they link later in the ep when the deal becomes a body for a body. Dre will kill Tommy's connect, Jason and Ghost will take out Diego Jimenez. Oh shit! The plot just got ghost pepper spicy!
Snitch Hunt
Dre had himself one hell of an episode and saw himself get put in the worst predicaments since Tariq saved his nary ass. First, Dre pulls up to see Thing 1 and Thing 2 to talk about the Taino getting taken out by someone. This guy 2-Bit of House 0 Fucks is in ultimate disrespect mode cuz he ain't give a dam about men in his Dre's organization being gunned down by the greatest crackhead portrayal in years. Dre was like Rico in Belly cuz he ain't like that shit and let 2-Bit know all about it.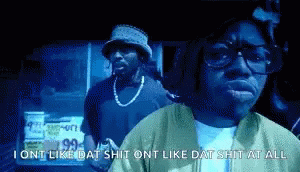 Thing 1 had to calm them down before Cristobal comes in with his Spanish speaking associate. Dre takes exception to some words that he couldn't understand and thinks some funny shit is up, so he hires an ESL teacher in the form of the biggest rat since Master Splinter..or Teresi, Arturo.
The snitch specialist, Arturo is the softest mufucka in the game since the Snuggle teddy bear! He not only is ready to translate every word said at their meetings like a dam UN conference but this weasel flinches when Dre realizes his rook shouldn't have known about the Jimenez siblings being locked up. He coerces some info from him about Alicia being pretty much the only one to have access to the crib that Diego's gold gun was planted at and lo and behold, we found ourselves a rat! Dre brings his sniveling ass to Alicia and they plot to have Ghost kill Diego or let it all play out if he fails. Uriel's worthless cousin gets pounded with bottles of booze until his broken body is doused. Alicia pulls 1 final drag of her cigarette and promptly lights that ass on fire. Love it when a good snitch gets what's coming to him.
Tommy out here fuckin up at every turn. This guy seriously did a 180° on this dude Teresi the more he danged the long lost father carrot in his face. Ghost pulls up to the crib and day 1 Tommy talkin bout whatever you got to say to me you can say in front of Teresi?! Sheeiittt this boy out his red head lovin mind. Ghost tells him he can launder Tommy's drug money anymore, cuz audit. Tommy is tighter than a stiletto 2 sizes too small. It's no wonder he runs off to partner up with daddy dearest and Sammy as they set him up for the Feds.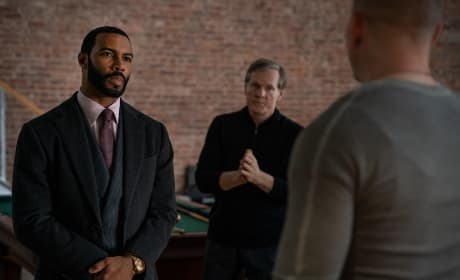 Ghost tries to act like a changed man at home but Tasha ain't hearing it. He hits the fast paced tone switch up and wonders how the hell Tasha can trust Angela with this investigation cover up. She keeps it a hunnit and tells him it's because she still loves him. Annnddddd you guessed it! With the quickness Jamie is back in Angela's apt as their lips do their decades old dance, before an actual surprise in this relationship goes down. Jamie stops and realizes he actually has to change if him and Angela will ever work out, so he starts with leaving her apt on his own volition for once.
Beast Mode
Aight so now we got walking into the showdown at high noon. Tamieka 'Maxine Waters Swag' Robinson, Mak and Saxe aka The Legion of Haters ambush Tasha with a surprise guest that'll be handling her questioning! Blanca Rodriguez, the patient hunter has been licking her chops, waiting to pounce on that ass like a mountain lion! It's her time and boiiii does she break out boatloads of accusations and theories, all while offering her immunity to give up her husband, James St. Patrick aka Ghost the OG. Tasha stared that woman dead in the face, like a ride or die soldier, ain't bat an eyelash or smear that impeccable mascara in the slightest then told that internal affairs officer that her husband did not kill officer Raymond Jones and Crip walked out that bish like Snoop in 96!
2 Things)
Tasha was shook as all hell when they tried to finesse the James and Angela team up to pin the death on her. Luckily she knows what's happening on both sides of the law and literally is telling the truth that James didn't kill Ray Ray. She was super salty when she realized that they're also trying to indict Angela on charges too. The plot just got hella sticky and Ghost thinks he's going to save the day like usual, but Tasha looked at him like he wasn't shit. She reveals her plans to make her boo Silver corroborate her gun story. Ghost is somewhere in the the middle of surprised and disappointed.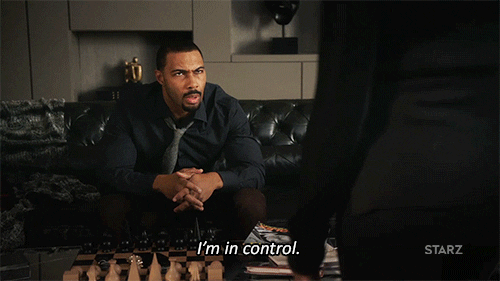 Outside the interrogation room, Haters in the 1st Degree were just salivating for Tasha to slip up and say some dumb shit! They were disappointed when she turned out to be hard as granite and didn't snitch like the Queen Bee. The Player Haters Association were all bummed out and ready to pack it up when Saxe discovers the ballistics from the wall match Tasha's gun. They realize Angela must've conscientiously gone in and deleted the records for the gun in the system, officially placing her as an instrumental vehicle in the criminal organization they are attempting to bring down.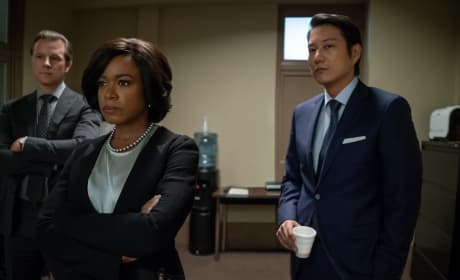 Sins of The Father
We finish off with Tariq descending down his path of young scum moves. He's rolling around with Kanan making stupid decisions, like telling him that he was the person who delivered the fade on Ray Ray and not Ghost. He joins Mr. Stay Schemin' on a peachy little excursion to what appears to be The Burbs. Kanan and Tariq are inside the glass mansion with his customer about some business and the trust fund baby tries to change the terms of their previously specified deal. Young and busted Matt Damon wasn't anticipating the demand and thinks his ol' pal "K" can help him out.
He also wasn't anticipating that ROYAL ASS WHOOPIN he was about to lay down on his candy ass! This guy decks this cat like 8 times and had him looking like Hasim Rahman after 8 rounds then turned this cat into his own personal Jeff Hardy action figure and swanton bombs his ass through the living table!!!! Tariq stood there like a WWE ring manager whimsically pleased but showing little to no interest in the splendor. I was ddddyyyiinn!!!! That shit was the beat scene Tariq ever been in. Just sitting on the side saying nothing.
Of course, that was the moment of no return for Tariq as he finds his gully and lies to the gated community security guard to get them the hell outta Dodge and begins slangin' pills to his thirsty ass classmates at Choate. The sins of the father, right?
Moral of the Day:
You shouldn't throw stones if you live in a glass house
And if you got a glass jaw you should watch yo mouf
Power Moves
Teresi ran to Make and Saxe TWICE! this episode. The last one about
Tommy placing that tracker on Dre's car could be real interesting..,
Want to get Black Nerd Problems updates sent directly to you? Sign up here!
---
Follow us on Twitter, Facebook,Instagram, Tumblr, YouTube and Google+?