Writer: Grant Morrison / Artist: Giuseppe Camuncoli / DC Comics
Since the last issue of The Green Lantern left us at the beginning of what's probably going to be some big time, multiversal hijinks, I didn't know what to expect from the book's first annual special. But nobody loves curveballs more than Grant Morrison, so I should have known it would be good. The annual issue takes us back home to Earth for a holiday reunion with Hal's family. But the festivities are cut short when a being from another universe seeks refuge from its pursuers among the Jordan clan. I love the fact that Morrison pulls such obscure characters and situations from the rarest and oldest parts of the Green Lantern mythology. He full-on leans into the vintage corniness that makes us fall in love with comics in the first place.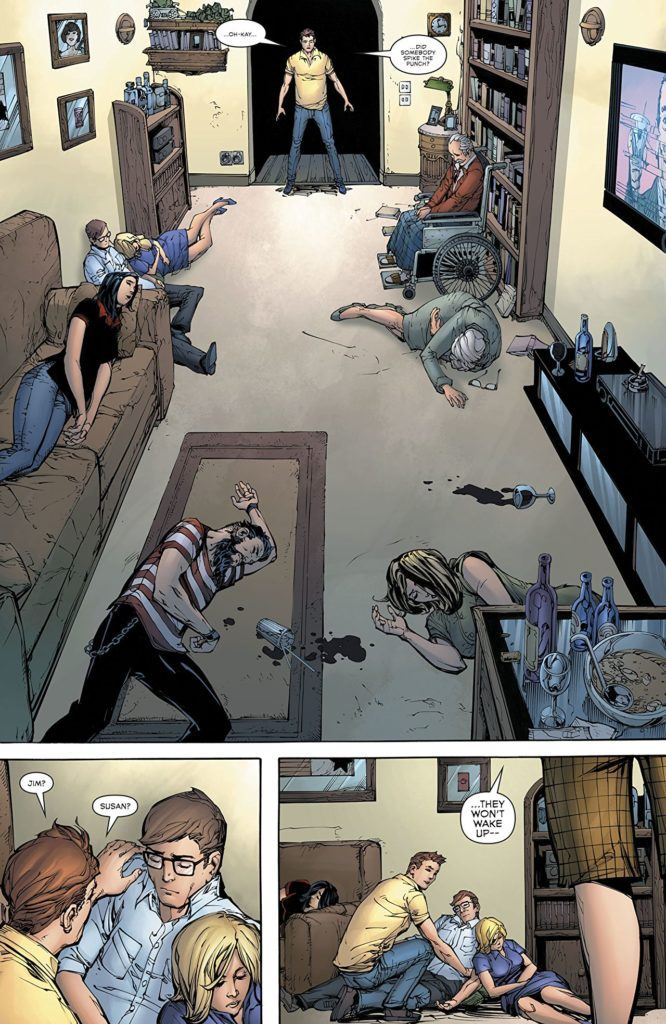 More than that, I appreciate that Morrison's rendition of Hal Jordan fully embraces the fact that all he's seen and done on countless worlds as a Lantern often makes him ill-suited for a normal human life. So, wearing the mark of the irresponsible black sheep with his family is almost nothing to him after being an "alien" pretty much everywhere he goes. In fact, watching him weaponize the otherness he looks at his family with, was one of the most entertaining aspects of this adventure. Though some of the human characters feel a little stiff at moments, Giuseppe Camuncoli handles the sci-fi aspects of the book like a champion. The alien figures and the ring constructs among other things are truly inspired. In a lot of ways, the alien world and the human world contrasting the way they do actually lends itself to the story.
Bottom Line: Although Liam Sharp's absence this week is noticeable, Morrison crafted a strong standalone story that is more than worth the coin.
7.5 overcooked pot roasts out of 10
Reading The Green Lantern? Find BNP's other reviews of the series here.
Want to get Black Nerd Problems updates sent directly to you? Sign up here.
Follow us on Twitter, Facebook and Instagram.