I am a queer, brown woman who is constantly looking for inspiration in human bodies that I feel represent me, and I'm always looking to learn and grow from strong queer POC men, women, and all in between. Aside from my main squeeze, Reddit, YouTube is my go-to for this kind of inspiration as well as entertainment, education, and for pure shits and giggles. I've found that I have to do a considerable amount of digging to find that quality QPOC love online, so I've compiled a list of folks that are worth checking out.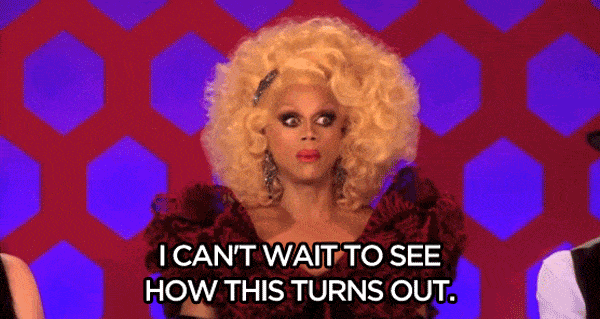 ---
Fatima Asghar
Website:
Fatimah Asghar.com/
Okay, I cheated and started with someone who isn't a YouTuber, but someone who I consider a hero. Slam poet, writer, and director/creator of the
web series Brown Girls
is herself a queer, South Asian-American who from a young age struggled to connect to her culture. I first heard of her from an
article on the teaser trailer drop
, and the thought of a series that I could so heavily relate to drew me in.
Brown Girls
is a story of relationships among friends, lovers, family, and everyone in between, in a way I never thought I'd see. Listen, I've been an insecure, drunk asshole at a party; I've had a lengthy phone call about arranged marriage with my mom when meanwhile only inches away is a lady from the night prior who is—ahem—indisposed; at brunch I've laughed with friends about all the dumb shit we did all last night.
Brown Girls
is a dream come true because never until now have I seen those messy, beautiful pieces of my own life on screen with people who actually look and talk like me and my friends, and in such a way that genuinely showcases how messy, yet beautiful, our lives can be.
---
Jade
YouTube Channel:
FOXY
When I started looking for YouTube inspiration, I had a hard time finding content featuring masculine lesbians of color, so finding Jade was like finding a priceless, non-conflict diamond in a huge, HUGE haystack. Jade, like many of the others on this list, is big on throwing a comedic light on everyday struggles and issues for LGBTQA+ people of color. Her channel is full of skits, stories from her life, and segments like "Analyzing Lesbians" and "BEYONCE MONTH 2015," so you can probably imagine how awesome her channel is. She is also one of many who have brought up YouTube's restrictions on LGBTQA+ content—especially content from persons of color— in one of
my favorite videos I've ever seen from her
, and one of my favorite videos I've seen on the subject. If it turns out you can't get enough of her (which I definitely wouldn't blame you for), you can find her voice on the podcast
Do Not Disturb with Jade.
---
Kat Lazo
YouTube Channel:
TheeKatsMeoww
For five years now, Kat has put out hilarious and informative content in the form of sketches, rants, and collaborative efforts with fellow YouTubers. Her main focus is putting a glaring lens on feminism, LGBTQA+ issues, and her life as a Latina. I love and admire Kat for her unapologetic and straightforward approach to checking privilege, and really diving deep into standards of beauty, portrayals of women and women's issues in media, and the multi-faceted topic of whether or not your Halloween costume is indeed racist. While her YouTube channel doesn't have as much content as some of the other creators on this list, you'll find plenty of satisfaction in the
online Latinx platform We are Mitu
, for which she directs, =produces, and often stars in original content that is geared towards sharing Latinx stories and culture. She is also featured on
MTV's Decoded
as well as a
TedX talk on feminism
.
---
Kat Blaque
YouTube Channel:
Kat Blaque
I was born lucky enough to never have to question my gender identity. This is a colossal privilege that for a long time I had never really acknowledged, because for most of my life I didn't even know it was a privilege that existed. Because of this I'm so grateful for Kat Blaque, who is one of many
strong transwomen I have learned so much from
. Kat does it all: she regularly posts content on everything from FAQs, educational videos on trans/POC/feminist topics, makeup tutorials, and her take on YouTube celeb drama. There is no way for me to ever fully understand a trans experience—and of course one woman's experience doesn't apply to every person—but she has helped inform me in a way that I feel has helped me to become better aware of trans issues, as well as empathize with and demonstrate my support for transmen and women. Essentially, she's someone I can go to if I feel like I've been asleep too long and need to wake the f*ck up. (Or if I'm sooo over
a queer YouTube celeb pretending not to be racist and want someone to call it out…
)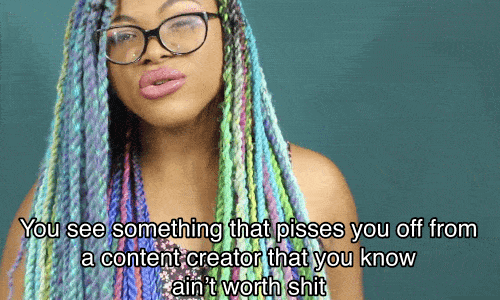 ---
Brian Jordan Alvarez
YouTube Channel:
Brian Jordan Alvarez
If you watch and love
Jane the Virgin
like we do, you may recognize Brian as the conniving Wesley Masters, who puts out an article to sabotage Jane and boost his career. This Columbian-American YouTuber wears a million hats; writer, director, actor, producer—he has put out several short and feature-length films, and now has a deal with Creative Artists Agency LLC, a talent agency that represents stars like Will Smith and Steven Spielberg. His main content is pure comedy, featuring sketches and short films that dramatize his experiences as a gay man in the US or just poke fun at everyday situations that we don't often think about. His YouTube miniseries,
The Gay and Wondrous Life of Caleb Gallow
, is a great example of Alvarez's fast-paced, deadpan humor, and his ability to build a whimsical world with hilariously unique situations not unlike
Arrested Development
or
Parks and Recreation
. If you're looking for humor mixed with queer whimsy, definitely give his channel a look!
---
Final Thoughts
I honestly had such a hard time stopping myself from linking to every single one of the millions of videos I love from these dudes, let alone making this list about a mile long. The creators I chose were people that really stood out as some of the funniest and inspiring people that I'm still subscribed to and whose videos I still binge-watch whenever I open YouTube. This is only a small handful of the amazing content there is from QPOC/LGBTQA+ creators, and in finding them I've opened the floodgates to finding more and more incredible creators. That's my list….for now. There will be more.
Cover image: Foxy TV
Are you following Black Nerd Problems on Twitter, Facebook, Tumblr or Google+?