Writer: Brian Michael Bendis / Artist: Mahmud Asrar / Marvel
All New X-Men's crossover into the Ultimate Universe started off with a lot of promise. Then, it's got a little too caught up in stopping to smell the roses. But with the conclusion underway, can Brian Bendis finish strong?
This issue picks up with the X-Men (Ultimate and All New alike) and Miles Morales storming Doom's castle in Latveria to rescue Young Beast. The battle is mostly fun and engages with most of the characters deftly as Bendis usually does. It's nice to see the X-Men, a group known for their strike team precision, getting things kinda wrong, making it up as they go.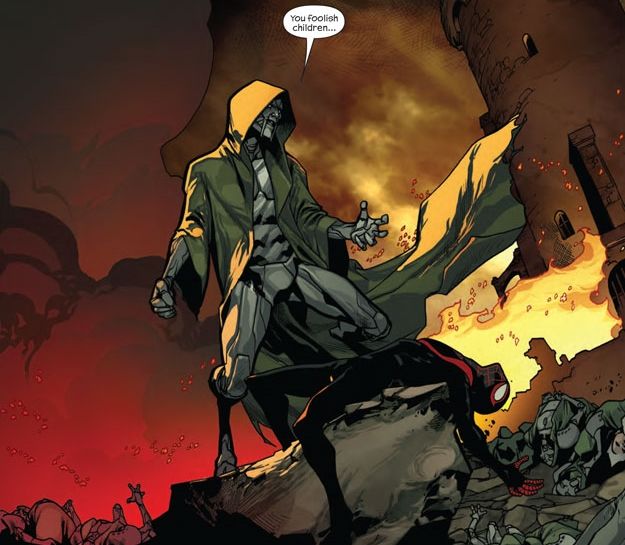 Although Marvel seems to be getting with the times and making female-forward pushes in their books, Jean Grey's leadership position is still a little unsettling considering that, even with her new unexpected abilities, she's still the girl who grows up to almost melt half the universe as the Phoenix. But all signs point to this getting addressed in issues to come, so we'll see what happens there. On the visual side of things, Mahmud Asrar may be approaching the top of his game. Honestly, I thought he would improve if he tried a little harder to move away from the aesthetic laid out by Stuart Immonen and Sara Pichelli, but it's that same style that seems to have him improving in his own right.
Bottom Line: Not a bad finish to a bizarrely sluggish story arc. 7.5 out of 10
Are you following Black Nerd Problems on Twitter, Facebook, Tumblr or Google+?