Writer: Jason Aaron / Artist: Ed McGuinness / Marvel Comics
There are two types of comic book fans. You probably think you fall into one of these categories. The reality is, though, that we all fluctuate between them. Take a young, comic reader struggling to find space in their budget for new interesting comics. They have no reason or desire to justify the fact that Earth is this death-defying hub of activity in the comic book worlds. Disbelief is gloriously suspended. The other comic book reader, they would get a kick out of Avengers 5. They scream, "Hell yea I want an explanation for why the Earth is so fucking special". These cosmic retcons have the potential to be fun. Luckily, the theme of Jason Aaron and Ed McGuinness' run on Avengers can be accurately described as "Fun as Fuck".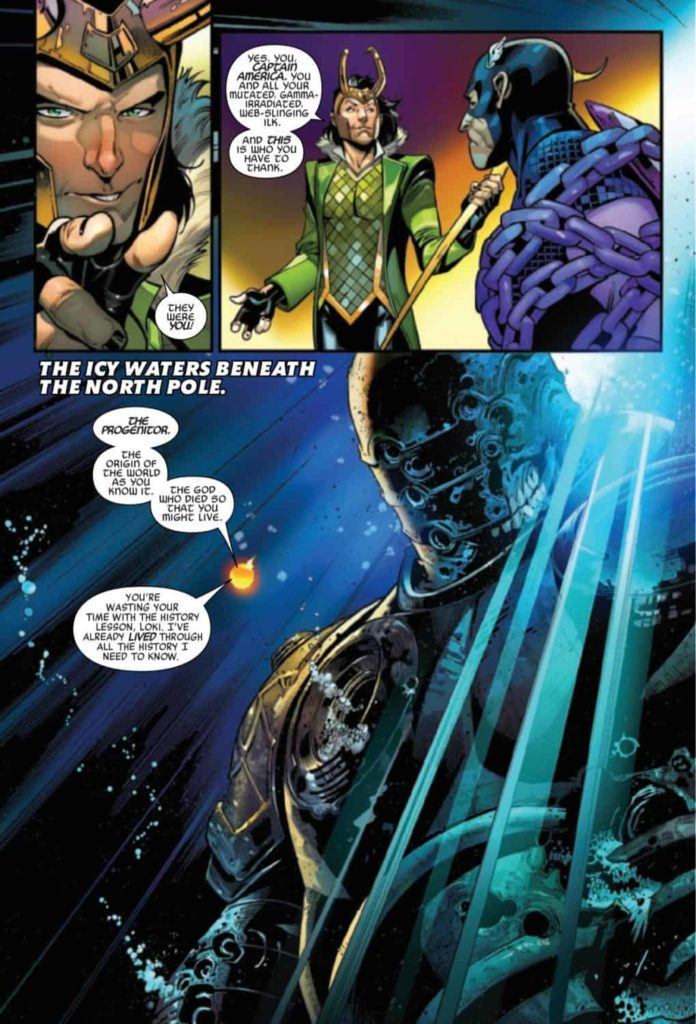 Through the narration of Loki, we are told the dark tale of the Celestials and their relation to the Earth's unique position as the planet of heroes. An interestingly enough opening, this is only the second most interesting thing about this book. The number one spot goes to Ghost Rider being badass as hell. After breaking up the long winded narration of Loki talking at Captain America, young Ghost Rider has qualms about whether he should even be fighting on this cosmic level. Luckily he was paired with Steve Rogers, whose Super Soldier Serum gave him strength, speed, endurance and the ability to make bomb-ass motivational speeches. Think Hawkeye and Scarlet Witch in the second Avengers movie? We're privileged to see the absolutely most insane thing I've seen Ghost Rider do in comics.
This opens up a promise of an epic confrontation between the Avengers and the Dark Celestials. Aaron has a wonderful grasp on these characters. The more I read, the more these Avengers feel right. The cynicism of seeing them as "cash grab" choices because of the movies really fades before the quality writing of Jason Aaron.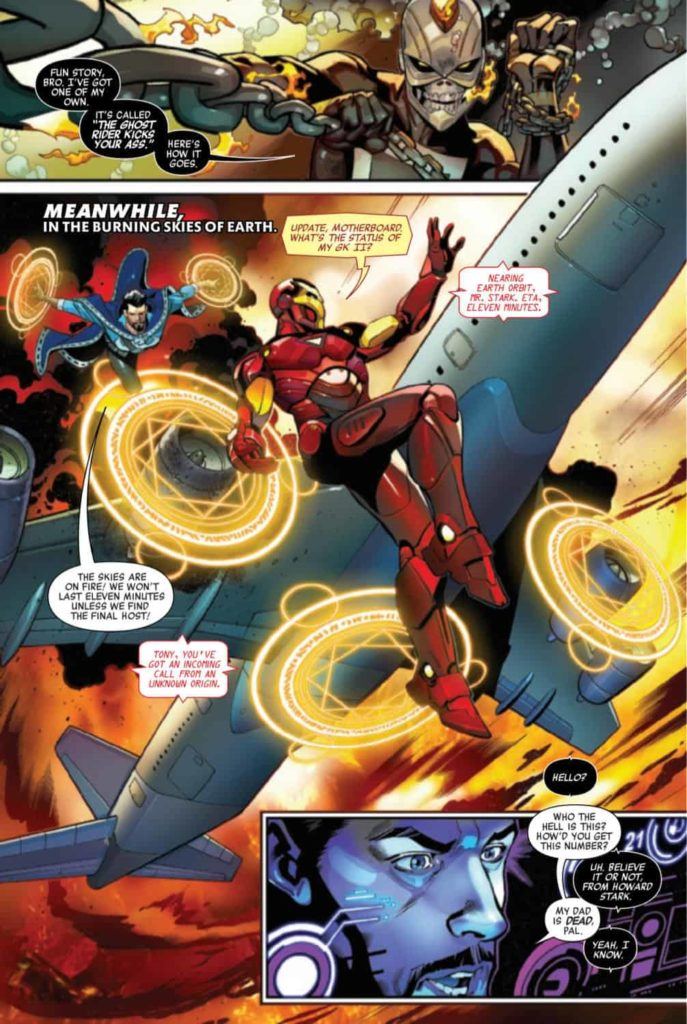 Ed McGuinness just continues a solid display of cosmic comic book art. He and his team take full advantage of this comic full of action scenes and poses. The colors make for a dynamic visual experience. This team really does deserve to lead the Avengers and hopefully much of the Marvel Comics universe in its next big direction.
9 "Ghost Celestials" out of 10
Reading Avengers? Find BNP's other reviews of the series here.
Are you following Black Nerd Problems on Twitter, Facebook, Tumblr or Google+?