We got the announcement last month (Sept 2015) that we would be seeing a Booster Gold & Blue Beetle movie from Warner Brothers. They are two characters that have slowly become more prominent figures in the DC universe. They have a cult fan following that has steadily increased, especially through Geoff Johns' use of the characters. It has been said that this movie will be a buddy cop film. Listen, DC Comics' movies need that and these are two of the most hilarious characters DC Comics has to offer. It's been too Nolan-esque-dark for too long man. This is a perfect opportunity to show the range of characters that the company can offer for the big screen and there are a range of actors that would be great to portray these two best friends, Michael Carter (Booster) and Ted Kord (Blue Beetle), on the big screen. These are not roles where the characters need to be that huge or muscular. Blue & Gold represent the everyman hero type.
Matthew Perry as Booster Gold & John Cho as Blue Beetle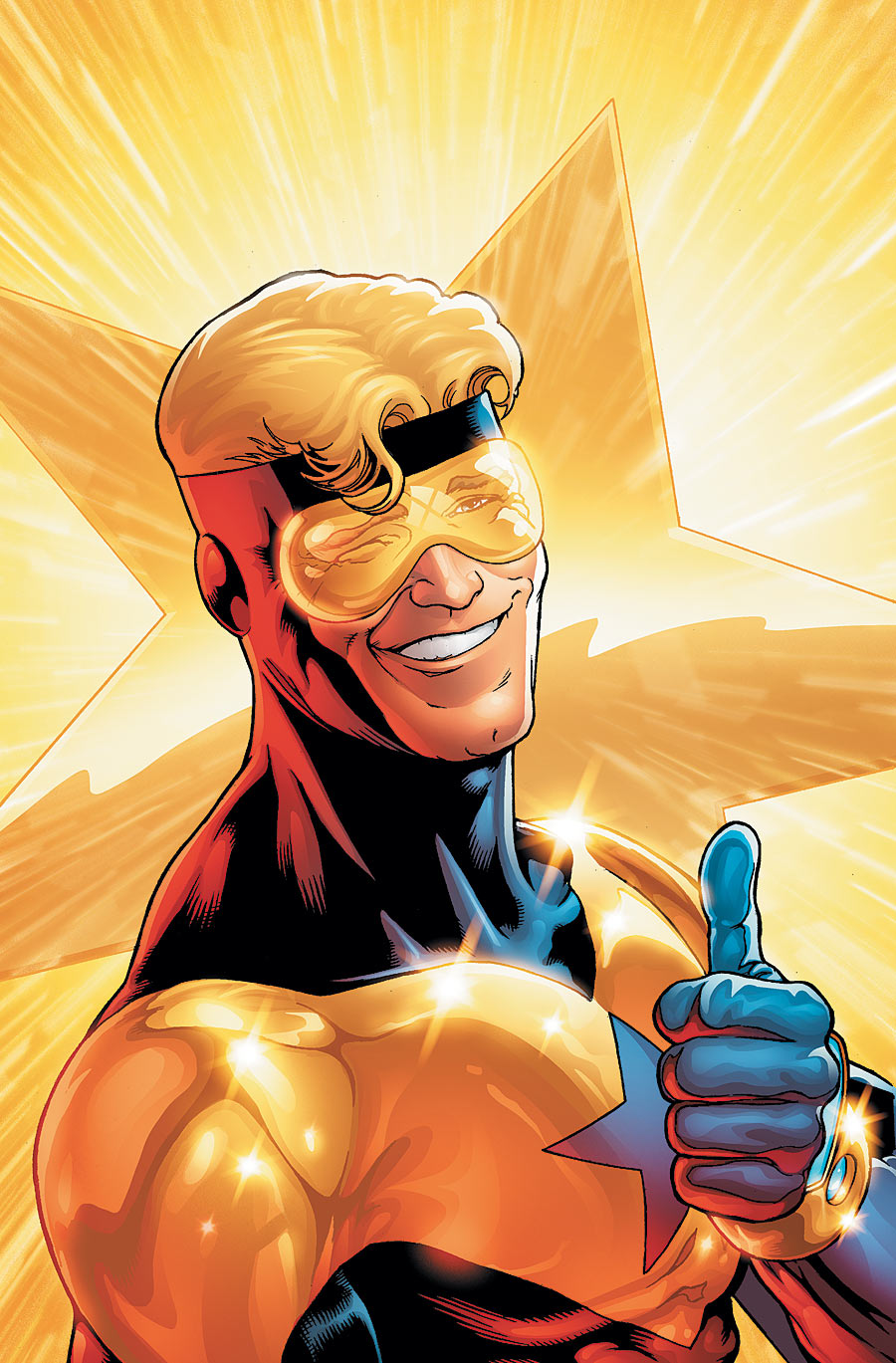 Yeah, I'm not playing around. Mathew Perry and John Cho are two of Hollywood's most underrated. I'm choosing these two as a unit due to the chemistry they had on their show Go On. The show was a comedy but dealt a lot with death, proving that both of these guys have range. Mathew Perry can play Booster Gold as easily as he already has the character of Ryan King. Being self absorbed and selfish? Check. However, the same evolution of looking out for others that Perry displayed with Ryan King can be done just a gracefully if he has the reigns with Booster. Don't even get me started on how John Cho is Ted Kord. The ability to go in and out with that quick fire wit and flip a serious moment into a humorous one? Man, y'all goin start giving my mans John Cho his due. I could easily see this two getting back together for this project.
Dulé Hill as Blue Beetle & Michael Peña as Booster Gold
Dulé is the perfect straight man/smart ass combination to portray Ted Kord. His work on Psych showcases that he knows how to play off a partner, his most recent work on Ballers puts him in a role with less humor and a more stern (yet understanding) temperament — my man got range jus' like Ted Kord. He'd be perfect as Blue Beetle. Michael Peña? Is it even a question that this dude can do anything? Comedic relief, drama, action my man done seen it all. He's one of Hollywood's most underrated (yeah I said it) in the game. Peña can dominate any role he is given and breathe life into them. He'd be great to showcase the zero-to-hero treatment Michael Carter undergoes as Booster Gold.
Tyler James Williams as Blue Beetle & John David Washington as Booster Gold
In case y'all thought I wasn't going to bring some young guns into this… Tyler Williams proved his comedic prowess for years on Everybody Hates Chris, then he killed it playing his introverted sarcastic character on Go On (I can't shout that show out enough). We've seen him in action on The Walking Dead. He's got the perfect build for Ted Kord as well as the look (waits for mentions on that last remark in comments). He can play the perfect straight-man or prankster especially when paired up with newcomer, John Washington. John hit the ground running on the show Ballers (Tyler is a cast mate here as well). John has displayed various degrees of humor and cockiness through his character as well as being able to not only discuss his insecurities but display the toll upon him as well. That's Booster Gold straight down the middle folks. John Washington can nail the headstrong Booster and give a showcase of his turn toward becoming a team player.
That's my list. But y'all don't hear/RT me though.
Side Bar: I feel like I gotta give a honorable mention shout out to Jason Bateman as Blue Beetle. He could've nailed that down pat (Booster Gold as well to be honest) and I'd pair him with aaaaaaaa (off the top of my head) a Don Cheadle Booster Gold.
Are you following Black Nerd Problems on Twitter, Facebook, Tumblr or Google+?