Thor: God of Thunder (2012)
Writer: Jason Aaron / Artist: Esad Ribic / Marvel Comics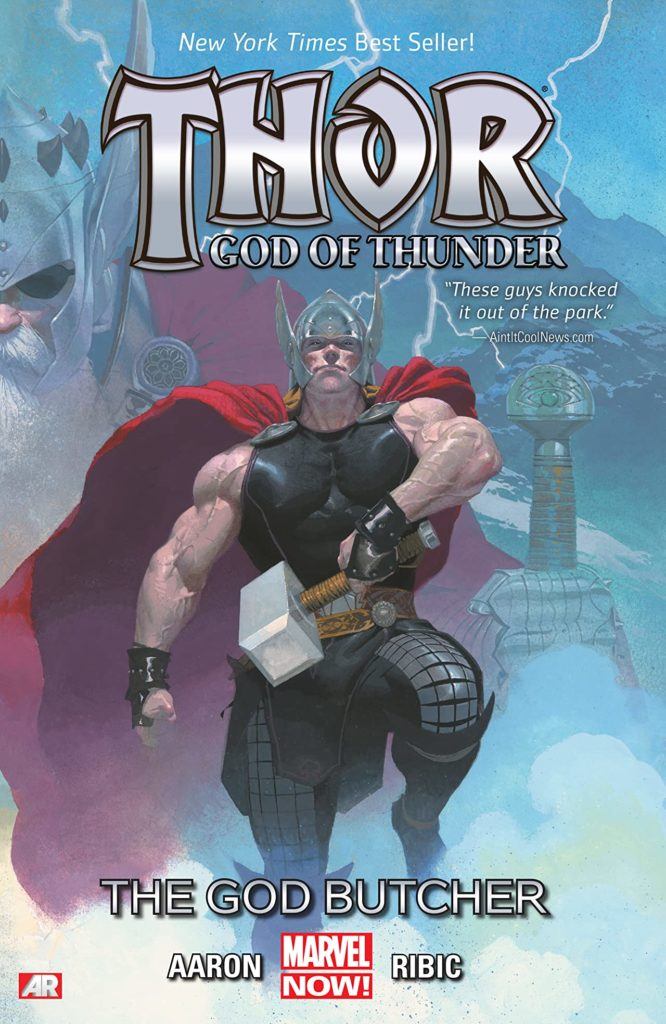 If you've never heard me say this before, I'll say it again – Jason Aaron's run on Thor: God of Thunder is the definitive Thor story. Aaron's work with the character is masterful. In fact, it's solely responsible for making me a Thor fan: which is why I recommended it to so many readers trying to get into the character.
The first volume, The God Butcher, is the perfect starting point for fans. Not only does Aaron take a look at who Thor is, was, and is going to be, but he completely expands the world of gods in the Marvel Universe. Add in Gorr as the titular villain and you'll question everything you know about Marvel mythology. Once you keep going, you'll never want to put this series down. Aaron revamps some of Thor's best characters and villains in a tale unlike any other story before it.
X-23 (2005)
Writer: Craig Kyle & Christopher Yost / Artist: Billy Yan / Marvel Comics
You might know Laura Kinney most recently from her time taking up the mantle of Wolverine. However, in most circles, she's better known as X-23, the clone of Wolverine. Laura's debut may have started in the cartoon X-Men Evolution but her comic book origins are much darker and sadder. I'll dare even say that her beginnings are more tragic than her predecessor. The original X-23 series details the brutal lengths a top-secret program is willing to go to recreate the Weapon X program. The title "Innocence Lost" is fitting as you see a child physically and mentally tortured, experimented on, and trained to be a killer. Laura's origins and first major arc are memorable and pave the way for every story that comes after, including her eventual turn as Wolverine.
Dark Avengers (2009)
Writer: Brian Micheal Bendis / Artist: Mike Deodato / Marvel Comics
Dark Avengers has to be one of my favorite eras in Marvel Comics. The premise is pretty simple. It's also pretty wild. After ending the Skrull's secret invasion, Norman Osborn aka the Green Goblin becomes a hero to the public eye, effectively leaving him in charge of the world. He forms his own Avengers made up of former villains, a greek god, a lost alien, and a mentally unstable superman. This series chronicles an interesting era as we watch these bad guys pretend to be heroes. They're unstable, violent, and a ticking time bomb. However, the best part is seeing Osborn have the world in the palm of his hand and try to hold it all together as his mental state deteriorates. Watching his reign slowly unravel until it all comes crumbling down is a must-read for Marvel fan.
Want to get Black Nerd Problems updates sent directly to you? Sign up here!
Follow us on Twitter, Facebook and Instagram!