Fresh off a season 2 renewal, the creators, executive producer, and lead voice actors of The Dragon Prince took the SYFY stage to dig into season 1 and share some potential paths they may be taking in season 2.
The Loss of Identity
At the end of this way too short season, Callum has to sacrifice the sphere of unlimited magical potential and everything he's learned and loved, to save the dragon egg. This seems to be one of the main themes that season 2 will be fueled by. "What happens when you give up everything that made you who you are?" Callum transformed from a scrawny little hormonal boy into a brave and powerful mage. What happens when you give up your identity?
The 6 (7 if you nasty) Primal Sources of Magic
When asked, "What's the best primal source of magic?" Co-creator Justin Richmond landed on the sun, but Giancarlo Volpe was quick to let everyone know he clearly thinks it's the stars with plenty of logic to backup his claims – there are many many stars, and only one sun. Speaking of many, the minds behind the show remained coy about how many seasons they have in mind for The Dragon Prince, but there was definitely some alluding to upwards of 5 as they believe they have a "sprawling epic" to tell. Actor, Jack De Sena (Callum) didn't even try to hide his desire to make at least 6 seasons by holding up as many fingers as possible.
Tension seems to be on the horizon with Callum, Ezran, and Rayla, because there was plenty chatter about the secret that's been looming over the heads of our unlikely trio from opposite sides of this brewing war. Season 1 of The Dragon Prince is crushing it with 100% on Rotten Tomatoes. I'm excited to see where they take this story.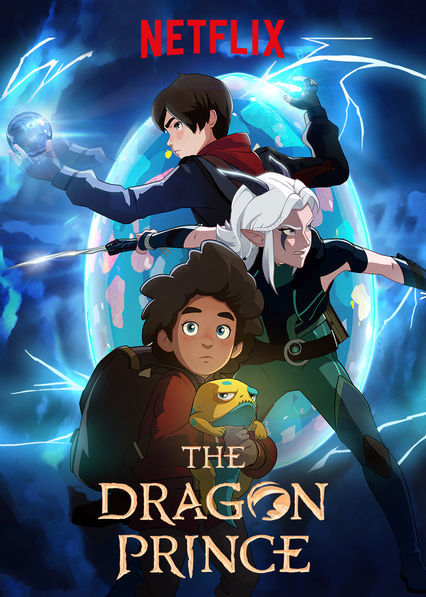 See all our New York Comic Con coverage here.
Want to get Black Nerd Problems updates sent directly to you? Sign up here!
---
Follow us on Twitter, Facebook,Instagram, Tumblr, YouTube and Google+?