I'ma be honest with you right now. I don't even know how to start this shit off. I am beside myself. Creed II dropped the trailer, and I thought I was prepared. Ryan Coogler isn't directing, and we heard hints of the premise. I'll admit it. I was like meh. I was talking that "this might not be the movie we need" shit. I was feeling that.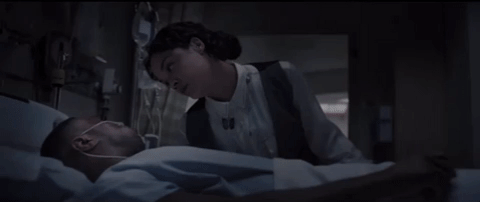 ….I'ma shut the fuck up now, cause I don't know what to feel.
Not like disss
Man, we open up with a shot of Adonis taking a hit and folding like an Autobot into car mode. No Geico. No Gecko tellin' him he's covered. Progressive agents in the back looking on like "Gah Dayum You got T-Boned from a right hook. We couldn't cover that if we wanted to." Soon as I saw Adonis wake up in the hospital bed and look around him trying to figure out how he went from Wakanda's ancestral plane in Marvel universe to suddenly being back in the Rocky universe, I knew I was invested. Fuck it. I'm here for it.
I already know this goin' be flames cause Rocky is on his reminiscing shit. Anytime you see Rocky by Adrian's grave, you know bars coming. When Rocky talkin' that "let the past be in the past" shit. You know bars and pain are on the way. Rocky is telling Adonis, this guy he wants to face is Ken Shamrock dangerous right before the soul of Micky enters his body and says,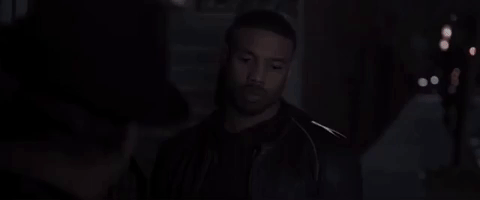 "He's a bulldozer with a
wrecking ball
gentrification attached. He'll leave a ring around your eye and tread marks on your back. He's hungry! You ain't been Hungry since (insert your fave Michael B. Jordan movie)!"
The beef too strong, go vegan
Rocky warning Adonis that he don't wanna bang with this 2018 Clubber Lang. Rocky trying to tell Adonis he need to stick to the short ribs, he don't want'em with that hickory smoke. This ain't the beef he wants or needs to eat. Keep it vegan. Adonis looked that man in the fucking face and said, "fuck all of that." I just wanna state I'm totally here for put it all on the line ignant Adonis.
Adonis is on his Kurt Russell in Tombstone circa 1993. He isn't looking for revenge. He's looking for a reckoning. Tessa Thompson talk some sense into this man! "You don't think you got your validation?" Adonis said, "Fuck a validation." Phylicia Rashad, please talk to yo son! He said he wanna rewrite history of his Daddy's last "L" "Don't you act like this is about your *Black Bush voice* Faaaaahdaaa." Woooo, Adonis can't be deterred. Your boy shadow boxing / Shadow waterbending under water.
He on the heavy bag heavier this time. He got Duke Evers' son Lil' Duke in his corner this time. Get. That. Order. Of. Hickory. Smoked. Short Rib. Beef. Adonis! I'm riding with you! Least I was… till you know who showed up. Man, don't act you don't know. You know damn well who is coming. You know damn well the man Adonis is about to meet this time. You know who it's going to be when that Smash Bros "A New Challenger Approaches" warning comes up on the screen. Dragooooooooooooooooo is here (back, kinda?).
You know my (sur)name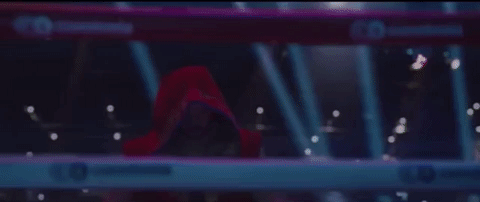 Man, Drago's son is in this shit, and I am shook. Fam turned his back, and I read the name on the back of the robe and got a flashback of Duke Evers telling Rock to throw the damn towel. "Why young Drago built like Mount Kilimanjaro?" is my first question. "What weight class is this man in?" is my second question. "Is Adonis playing 'Punch-Out' (cause it looks like he's boxing against f'n King Hippo)?" is my third.
Yo, this looking as bad as it can be for Adonis man. Drago said, "If he dies, he dies." Young Drago saying, "if he fades, he fades." I'm ready for the beef to be served come this Thanksgiving.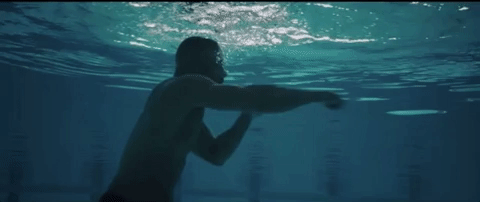 Follow us on Twitter, Facebook,Instagram, Tumblr, YouTube and Google+.