[divider type="space_thin"]
If it isn't the return of Clayton Bigsby, Silky Johnson, and Tyrone Biggums himself! Mr. Dave Chappelle, the comedic legend who added to his humorous legacy by infamously quitting The Chappelle Show midway through it's 3rd season, walking away from Comedy Central's reported 50 million dollar deal, Hollywood, and stardom.
There are so many theories and reasonings of why he left for Africa for two weeks, before returning to Ohio. But after cross referencing interviews he did with media outlets, his appearances on shows like Oprah and Letterman, coupled with comments that he's made himself, it seems the popularity of his show caused him to chuck up the deuces because of stress caused by the political landscape of Hollywood, frustration, and simple annoyance. Frustration that so many people saw him solely as a cash cow. Friends were positioning themselves to dig into his pockets. Professionals were positioning themselves to get the best return on their investment. Annoyance at fans who watered down his material and only saw him as the "It's Rick James, b**ch!" performance clown, rather than the comedic genius with potent political storytelling abilities. Not to mention the stress of the horrifying world of Hollywood, that have broken so many greats from Martin Lawrence to Kanye West. I don't blame the man one bit.
But onto the good news.
Fresh off his SNL performance that received generally positive to raving reviews, Netflix announced Monday that the company has ordered up three new Dave Chappelle comedy specials. Three?! Well, damn! Zero to 100 I guess, right?
"Dave Chappelle is a legendary voice in comedy — searing, vital, and now more than ever, essential," Lisa Nishimura, Netflix's vice president of original documentary and comedy, said in a statement issued Monday. "Dave's three new specials promise to be some of the most anticipated events in comedy."
You heard right folks. Dave Chappelle will be delivering some new heat to have you in stitches. Be on the lookout for that premiere date.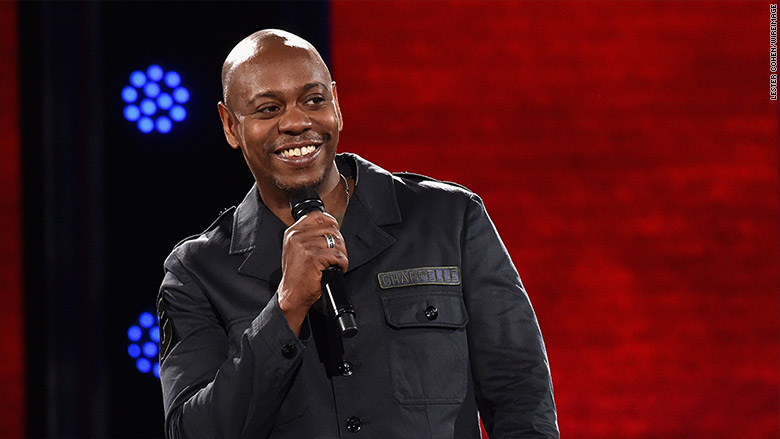 Are you following Black Nerd Problems on Twitter, Facebook, Tumblr or Google+?