Like many of you, I laughed my ass off when the first Deadpool film hit theaters. Ryan Reynolds for all intents and purposes IS Wade Wilson, our favorite regenerating anti-hero (Sorry Wolverine). The newest trailer dropped this morning for Deadpool 2, and we got our first real look at the time-traveling soldier Cable, played by Josh Brolin.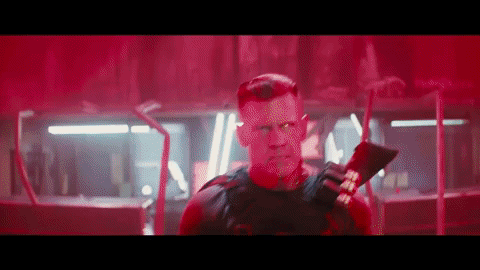 Brolin is channeling raw aggression in this trailer, which will make an interesting contrast against the outlandish comedy and silliness that will surely encompass more than half of this sequel. The rest of this sneak peek is filled with heaps of violence (obviously), skull-crushing, mutant spectacles, and devilish winks.
Zazie Beetz as Domino, the fortune manipulator, aka creator of the Lady Luck Dressphere from Final Fantasy X-2 is looking especially badass even though she's in this trailer for maybe like 5 seconds, but that's enough to know she will be one hell of a force that not even the 'Merc with a Mouth' will know what hit him.
One thing that I am disappointed about is that TJ Miller is still in this franchise. From what I've read, he may be kept on for future installments. Miller has been accused of sexually and physically assaulting another student while he attended George Washington University. This has apparently been a known story for some time. A franchise that relies heavily on the strengths of their actresses to create nuanced and original narratives should not overlook these accusations and continue to employ someone who refuses to acknowledge wrongdoing. I'm excited for Deadpool 2 — but it comes tempered with the realization that without active resistance from actors, directors, and producers, Hollywood could continue the trend of letting abusers live without consequences.
The main characters aside, there are a lot of surprises and easter eggs in the trailer to look out for. X-Force members? A certain actor holding out and not telling us he'd be in this movie? Domino with a knife under the uzi muzzle? This sequel is looking bigger and better but hasn't lost the heart of what made it special.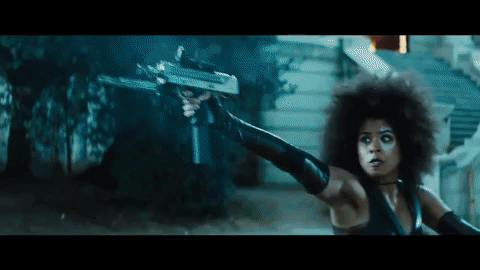 Deadpool 2 hits theaters May 18th, 2018. Make sure you have your one-liners and chimichangas ready.
Are you following Black Nerd Problems on Twitter, Facebook,Instagram, Tumblr, YouTube or Google+?