"Since Adobe will no longer be supporting Flash Player after December 31, 2020 and Adobe will block Flash content from running in Flash Player beginning January 12, 2021, Adobe strongly recommends all users immediately uninstall Flash Player to help protect their systems."
There is a generation of gamers who honed their skills on internet browsers. Many kids with mice and keyboards flocked to their preferred domain. Perhaps you were a frequenter of Addicting Games, Armor Games, or Newgrounds.
I, myself, spent most of my time on OneMoreLevel, always telling myself that I'd only needed to play well "one more level." There were platforms and RPGs, sports sims and visual novels. There were licensed properties and original ideas and clones of those original ideas that were circulated in an attempt to capture those coveted clicks. There were empires founded on this bit of software and we are starting 2021 by watching them fall.
Of course some of the more popular games have been archived so to speak. Some have found homes in proper releases on Steam such as the zombie scif-fi RPG, Sonny.
Others have migrated over to consoles as is the case with N: The Way of the Ninja and The Fancy Pants Adventures. Some you can still download like Need from Madness and Radical Aces (although, those aren't true Flash Games, instead being created with the 3dvia player, but their software is similarly dated). Concerted efforts from BlueMaxima saved more than 38,000 flash games before the software was retired. Only time will tell which ones were truly lost to time.
The (not exactly) old adage goes "once it's on the internet, it's there forever," but the shuttering of Flash Player is not the first instance of digital impermanence. Gearbox's Battleborn is also shutting down this month after it had been removed from stores in November 2019 after failing to escape from the large shadow cast by Overwatch.
Destiny 2 vaulted a nontrivial portion of its game just three months ago. Epic's Paragon was deactivated in 2018 due to the company funneling more resources into its beloved battle royale, Fortnite. And Paragon fans are lucky that Epic was generous enough to release all of its assets.
When Toontown shutdown in 2013, some of its fans banded together to recreate an unlicensed, free-to-play version of the game. And this is to say nothing of the hundreds of multiplayer servers that have been laid to rest, refashioned and repurposed.
Video games are uniquely susceptible to just… not existing. Books can go out of print, film reels and pressed records can be destroyed, but video games exist largely in an ephemeral state. Zeroes and ones on a hard drive, files sizes that grow exponentially with the complexity of the game. It's not a simple matter of copy/pasting. When you are playing a modern game, you're playing a unique instance that some other players will never get to experience and, if they do, it's still only an approximation that took an untold amount of resources and effort to get to happen. See the vanilla World of Warcraft servers. See a ROM hacker adding in a digital patch to simulate a hardware upgrade for the SNES.
It is an endeavor, and one that has no easy solution. Whether it's the Library of Congress, the National Video Game Museum, the Strong Institute, or the Videogame Heritage Society, there are several organizations dedicated to preserving these interactive art forms, but will be unable to capture their kairos, their timeliness. Videos games are predicated on people playing them and if they aren't played, they're not really games.
Somewhere, there are a handful of PlayStation 4s with a copy of Kojima's PT. There are PlayStation 3s and XBox 1s with copies of Destiny stuck in the pre-Rise of Iron crucible meta, with Touch of Malices that will not rotate because last last gen consoles couldn't support it. There is a ROM of Pokemon Blue that thankfully has the ability to store more than one save, such that a young gamer does not have to fear their younger sibling overriding their level 99 Venosaur and Mewtwo (and I'm sure other treasured companions) with a fresh save. Technology has made it possible to archive *almost* everything, but it is still incumbent upon us to make the effort to document the games that we love, lest they disappear in a flash.
But I suppose that's just part of the game we call life and we get to choose to keep playing.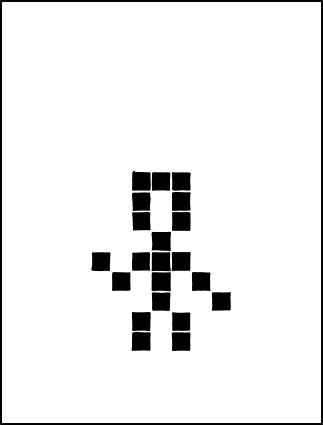 Want to get Black Nerd Problems updates sent directly to you? Sign up here!
Follow us on Twitter, Facebook and Instagram!