The latest comedy/drama from director Sofia Coppola promises more than it delivers, and not even Bill Murray can revive the mundane, bourgeois, and oblivious On the Rocks. While the film touches on the dynamics of the father-daughter relationship and how this impacts expectations of partnerships, any depth or reflection on this is ultimately left on the surface.
According to the official synopsis as provided by A24:
"A young New York mother faced with sudden doubts about her marriage teams up with her larger-than-life playboy father to tail her husband. Laura (Rashida Jones) thinks she's happily hitched, but when her husband Dean (Marlon Wayans) starts logging late hours at the office with a new co-worker, Laura begins to fear the worst. She turns to the one man she suspects may have insight: her charming, impulsive father Felix (Bill Murray), who insists they investigate the situation. As the two begin prowling New York at night, careening from uptown parties to downtown hotspots, they discover at the heart of their journey lies their own relationship."
Sophia Coppola films tend to exist in the same universe as Wes Anderson's work – they are very white, very upper class, feature Bill Murray, and have a tendency to use subtle ethno-fetishism as a merit badge. Coppola's own Lost in Translation is the prime example of this. Most interestingly, On the Rocks, seems to make a very intentional grasp at presenting modern multiracial families but does so in a way that feels purely performative. While more than likely the script was written without any assigned races for the characters, the casting choices and representation evoke more thought and consideration than the film itself. That in itself shows great progression in normalizing images of multiracial families in narratives; however, the "post-racial" approach to the film's characters sticks out more than helps due to some awkward beats. For instance, early in the film, a classic clip of a Chris Rock standup special sticks out as a forced choice – something the director wedged into to add authenticity, yet the film itself misses some big cultural cues that also define the experience of the characters.

The film's protagonist Laura comes from a biracial background with Bill Murray as her father and an African-American mother (a slight inversion to Jones' own parentage of Quincy Jones and actress Peggy Lipton). While Rashida Jones' own relationship with her notoriously playboy-leaning father surely played a role in the emotional preparation for the part, some cultural specificities are lost. In the scene where her father Felix gets pulled over by a cop for speeding while chasing a taxi sets up an interesting moment, but it leads to nothing of the characters that has not been shown already in the film. Felix is a smoothtalker, knows everyone in the city, and constantly embarrassed as he pulls the "I know your mom" to get out of a ticket. At this moment, all I could think about was the fact a white-passing Biracial woman with a Black husband and Black children is watching her white father make nice and play goofy with a cop. The scene feels forced and clichéd enough, but from a lens of social specificity, it just comes off as flippantly ignorant and tone deaf given the movements of our time.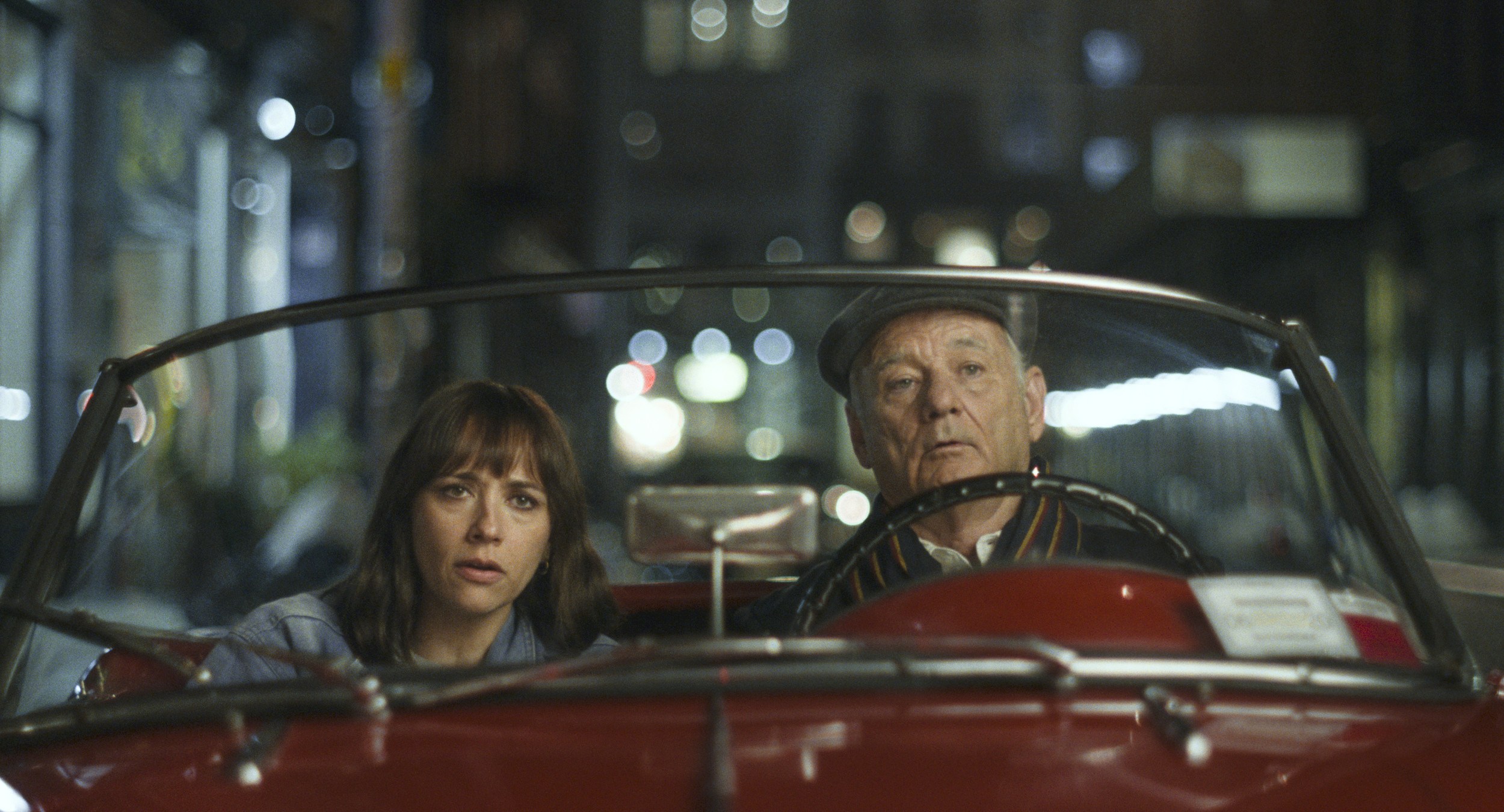 Unfortunately, the film is chronically oblivious to itself and its own proximity to reality. Primarily set in New York City, the characters spend the majority of their time in the backdrops of Soho, Greenwich Village, and Midtown with some excursions to even more high-end real estate. Make no mistake – this film focuses on a gentrified, privileged NYC. While the perspective and projected consciousness of the upper classes is nothing to cinema, the callousness to which the film does so is maddening and distancing. When Laura and Felix go on a stake out to try to catch Dean cheating, of course they do so in a vintage convertible while eating caviar. When Laura wants to catch Dean in the alleged act, of course she can just get up and fly to Mexico. The stakes of the film itself feel flimsy because the characters buy their way through every obstacle, further distancing the plot and any emotions from the audience.

While of course of the world the characters inhabit should reflect their own social and cultural backgrounds, this film could have been more compelling with the sheer nuance and conflict that emerges from characters who are not so privileged. Watching characters with seemingly unlimited financial means and social access is more escapist and fantastical than the The Lord of the Rings trilogy.
Overall, the film is as passé and disappointing as the Sanders 2016 sticker featured prominently on the kitchen door in Laura and Dean's home. Some easy laughs arise here and there, but not enough for it to be as notable as anything else in either the director or actors' body of work. If not for the casting of Bill Murray and direction of film festival favorite Sophia Coppola, On the Rocks would have landed a digital-only release without anyone batting an eye. In order to qualify for the 2021 Oscars and the pending awards season, however, the film debuted at the New York Film Festival in September and enjoyed a limited theatrical release on October 2nd by A24.
On the Rocks continues to play in select screens internationally and is currently available for streaming on Apple TV+.
Want to get Black Nerd Problems updates sent directly to you? Sign up here!
Follow us on Twitter, Facebook and Instagram!