Writer: Greg Rucka / Artist: Michael Lark / Image Comics
Maaaan, listen. It's been 25 issues in the making but Forever Carlyle has finally seen the truth like Full Metal Alchemist and it's all bad, fam. Joanna, in a desperate? brilliant? Macbethian? move has brought Forever to "storage" and told her the truth about her origins and ongoing "maintenance." Welp. Seriously though, the slow burn of Forever's backstory has finally come full circle… we think. You know how Rucka and Lark stay peeling this onion back nice and slow. This was an excellent reveal though. The shifting dynamic between the two in who was in control, who was submissive, Forever demanding answers versus asking for them. All expertly done to showcase all facets of the two women's personalities.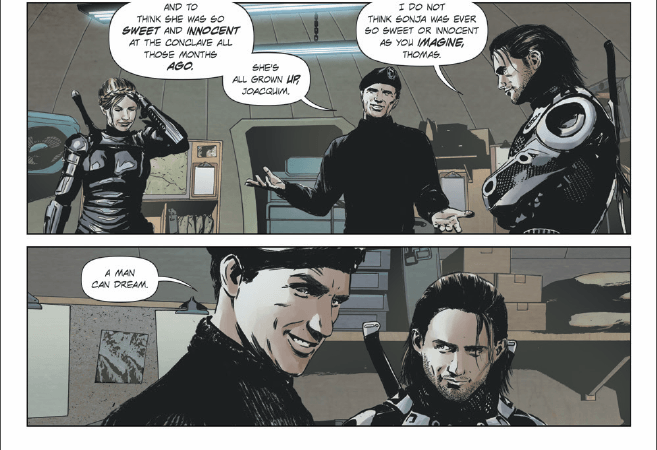 There's also a great deal of foreshadowing in this issue. Forever knows about the latest Lazarus sequel, so what now? What is Joanna willing to do to keep Forever's trust and still be loyal to her family? The intrigue has always been a strong suit for this series, but we are moving into "go time" as some of these questions can't go unanswered for much longer. Not with this much at stake.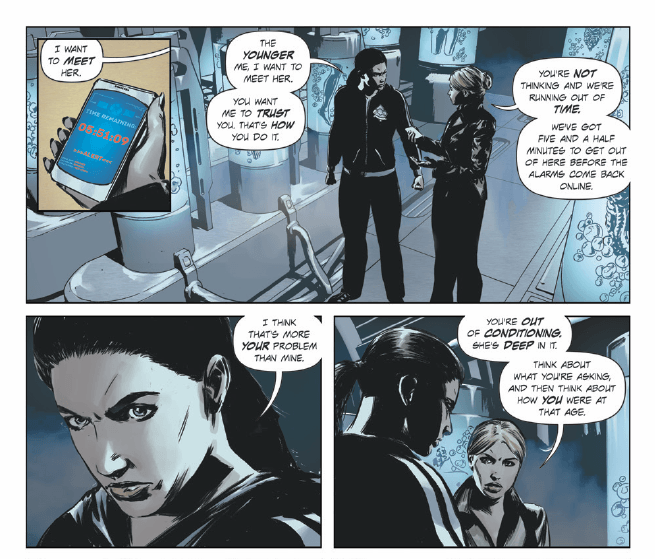 Don't let me forget the opening: we see not one, not two, but three Lazari doing the wet work and taking territory. They keep alluding to a boogeyman coming, namely the Lazarus for the Vassalovka Family, and by book's end his presence is felt. But we were also told that Forever was created perfectly and that none of the other families could replicate her — so what exactly is lurking in the dark? Speaking of which, Lark is kind of incredible, right? I love how he's always so adept conveying emotion in small confined spaces, like Forever and Joanna's conversation, but he's an absolute killer when it come to action and visceral scenes. This issue has more than a few of those and they all work well here.
I've been saying it for over 20 issues now: Lazarus is good. So very good. They moved some chess pieces around this issue, but gave us enough action and foreshadowing to leave us lost in the storytelling. It's. About. To Go. Down.
9.2 Spare Lazarus Parts out of 10
Are you following Black Nerd Problems on Twitter, Facebook, Tumblr or Google+?