Hi, I'm back to spam you with more Persona content. Welcome back to my lair. We've got heaps of Sojiro's curry. Listen, if you are a heavy Persona fan like moi, then you might know about the sauce that is Persona 4 Arena Ultimax. If you ain't know, you're in for one of the most amazing crossovers in Persona history. Imagine old school street fighter but instead of hadouken everybody got external myths popping out from their body to deck your opponent in the face. Yes, yes this is the Persona game that you can rage out with your friends. The Persona game you can settle beef with. This game is for the fans of the Kirijo mink who couldn't get enough from the shadows and now wants blood on the blade.
I haven't played this since it dropped on the PS3 almost a decade ago. Playing it now opened my eyes to interesting things like: "Is it me or was there romantic tension between robots that were supposedly sisters?" And wait "these descriptions are actually funny, y'all don't be roasting each other like this on the regular?" Persona 4 Arena Ultimax brings the spiciness of Persona 3, and the adoring friendship of Persona 4 into a fighting game with an in-depth story line just like the RPGs that came before them. A general critique that I have with a lot of mainstream fighting games is that their story modes be "cute" at best.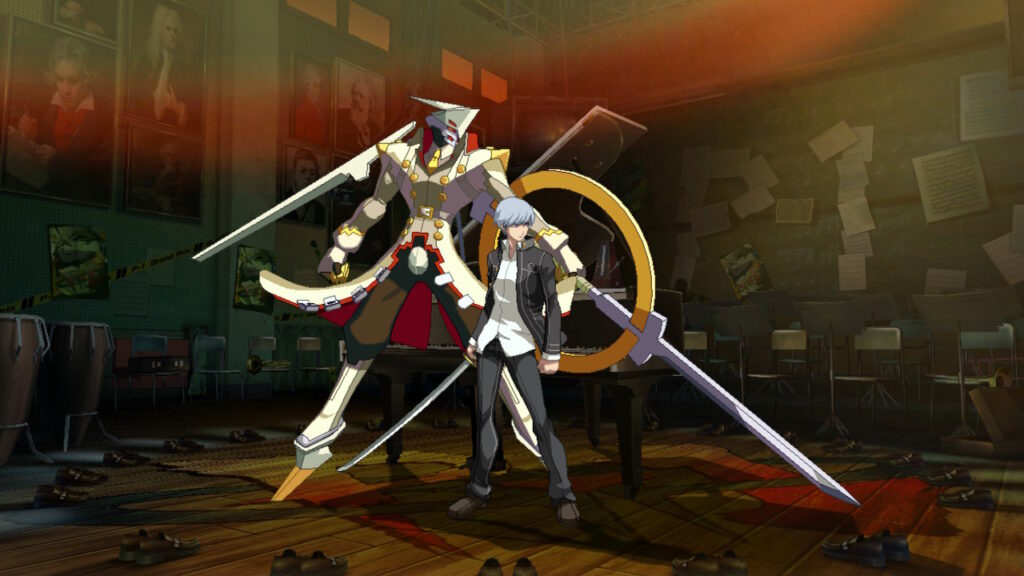 These Hands Come with a Story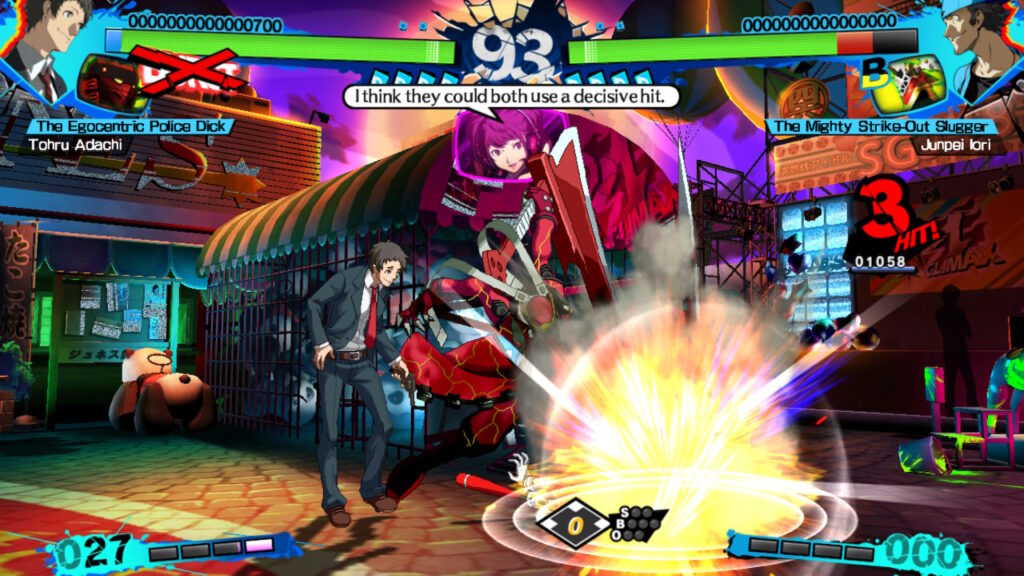 These Hands Travel Mid-Range Distances

If you're a long-range/mid-range fighter, this game is great for you because Persona attacks project more than the fighter's weapon. The attacks are flashy and because of movement issues some characters take more effort to parry than others. The battles are pretty quick, since the game feels like an arcade style side scroller. The fighting style of each character varies according to their personality. Teddie and the different prop weapons to Akihiko "These Hands or Nothing" Sanada. I am a Yukiko/Chie fan for Yukiko's mid-range flame fan combo and Chie's quick kick close-combat dream.

Overall if you're looking for a quick rage, Persona 4 Arena Ultimax is a fun ride. It brings an in-depth fun story-line filled with quips and heart from the viewpoint of each playable character. It's fan-play to the max and most importantly you can wap people with a chair. Step into the arena with Persona 4 Arena Ultimax now available on PS4, Nintendo Switch, and Steam!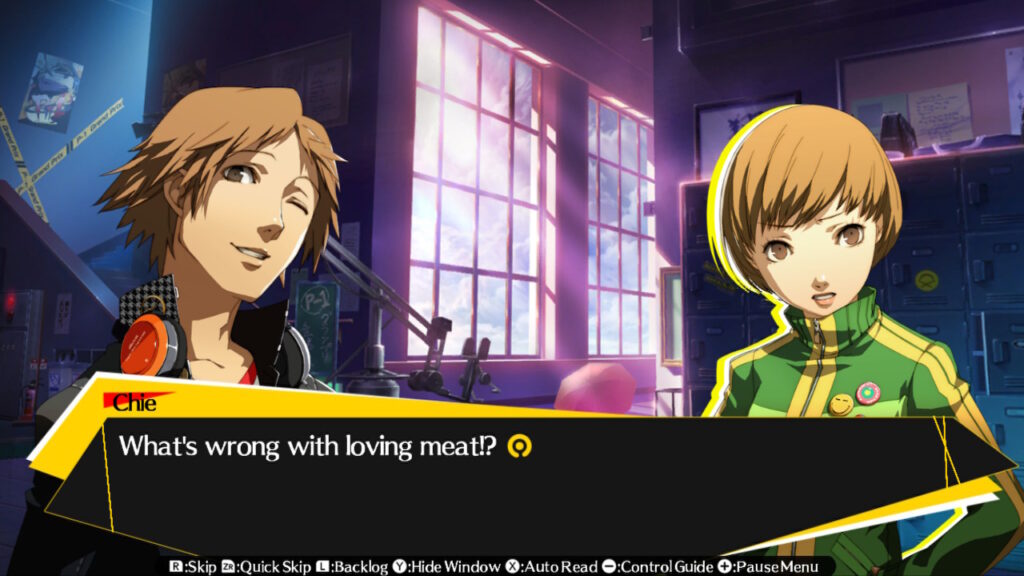 Want to get Black Nerd Problems updates sent directly to you? Sign up here! Follow us on Twitter, Facebook, Youtube, and Instagram!