Etsy has been on my endless cycle of doom scrolling during this pandemic. I endlessly click through the endless recommendations of handmade, original creations from artists all over the United States. While not without flaws, I do appreciate how many small business owners and incredible artists I have come across because of this merchant-centered website.
My credit card has been getting a lot of exercise on here, and I have ZERO regrets. What I also wouldn't regret purchasing, would be the super cute work of Dandy of Pupcakes + Cupcats! With a plethora of cute doggos, boba cats, and sweet peets, this store has a fabulous collection of apparel and stationery. I had the opportunity to interview Dandy, so please enjoy the insight she afforded me into her creative life!
---
Black Nerd Problems: Please tell us about yourself! What's your origin story and how has your Hero's Journey been so far?
Dandy: Hello there, my name is Dandy and I'm the Black owner, illustrator and maker of all things Pupcakes + Cupcats! I've been working corporate graphic design jobs since I graduated college and after 10 years of doing work that had left me feeling largely underpaid and undervalued, I was done. This 10 years was peppered with amazing and encouraging experiences selling at anime and gaming conventions. During that time I was selling mostly fanart and enjoying that very much.
But I had ideas of my own and I saw so many other artists making and selling their own original goods (Sugar Bunny Shop, Sorbet Jungle and more) that I decided there was nothing stopping me from trying my hand at it. When Pupcakes + Cupcats was created, there was a terrifying decision to make: I had to leave corporate life to give my full attention to Pupcakes. My husband fully supported my decision to do so.
It was a struggle at first especially at conventions where people don't always look specifically for original art and I was/am at the mercy of Instagram and Twitter's algorithms as they are the two main ways to reach my target audience. At the same time the most unreliable. But during the BLM protests last summer, people really made an effort to support and share the work of black artists and I've seen such an incredible increase in followership since then.
Black Nerd Problems: What do you enjoy creating and why?
Dandy: I like combining ultra cute designs with realistic or optimistic quotes or ideas. For instance, the Crying and Trying Shiba Inu design I released last year was dubbed 2020's mood by some of my followers who were also experiencing the overwhelming anxiety last year brought. Even my first illustration of the year: soft aesthetics coupled with a cute canine with a knife and the quote: "This year will be great! (This is a threat.)"
Pieces born from my most genuine feelings- happiness, fear, love and so on seem to be my most liked, which honestly makes things easier for me. Also recently I've enjoyed drawing florals and foliage to go along with my updated style of illustrating dogs and cats! Drawing flowers isn't something I feel I'm especially good at, but it is something I enjoy doing, ha ha.
Black Nerd Problems: What have you found at this intersection of art and nerd culture?
Dandy: I've found a greater love of illustration and design as a whole as well as Blerd culture! It's been nice to meet and team up with fellow creatives who are also nerds. I've also learned to love and appreciate myself and my work more. When I started at conventions I had people come to make purchases and tell me I needed to raise my prices!
Black Nerd Problems: What are your unconventional sources of inspiration?
Dandy: I wouldn't say my sources of inspiration are unconventional per se– I love dogs, cats and cupcakes and they are my main source of inspiration. Even though Pupcakes as a business has grown beyond its wrapper, it still has roots in pets and sweet things.
Black Nerd Problems: On thinking of the future, do have have any big plans or events coming up?
Dandy: I have my first ever Kickstarter went live on January 18, 2021! My goals will be attempting to fund enamel pins encouraging "Pawsitive Vibes, being proud of your Pawgress and Pressing Paws." (Editor's note: The KS Campaign was fully funded under thirty minutes–still be sure to check it out for additional stretch goals!) I also have another enamel pin coming out around Valentine's Day. It's part of a set in collaboration with another Black creative!


Black Nerd Problems: QUICK: What are your favorite three items of yours that you're proud of?

Dandy:My top favorite products I've produced have to be my first enamel pin: the kitty boba tea pin, my Crying but also Trying pullover sweatshirt and my pet collar charms!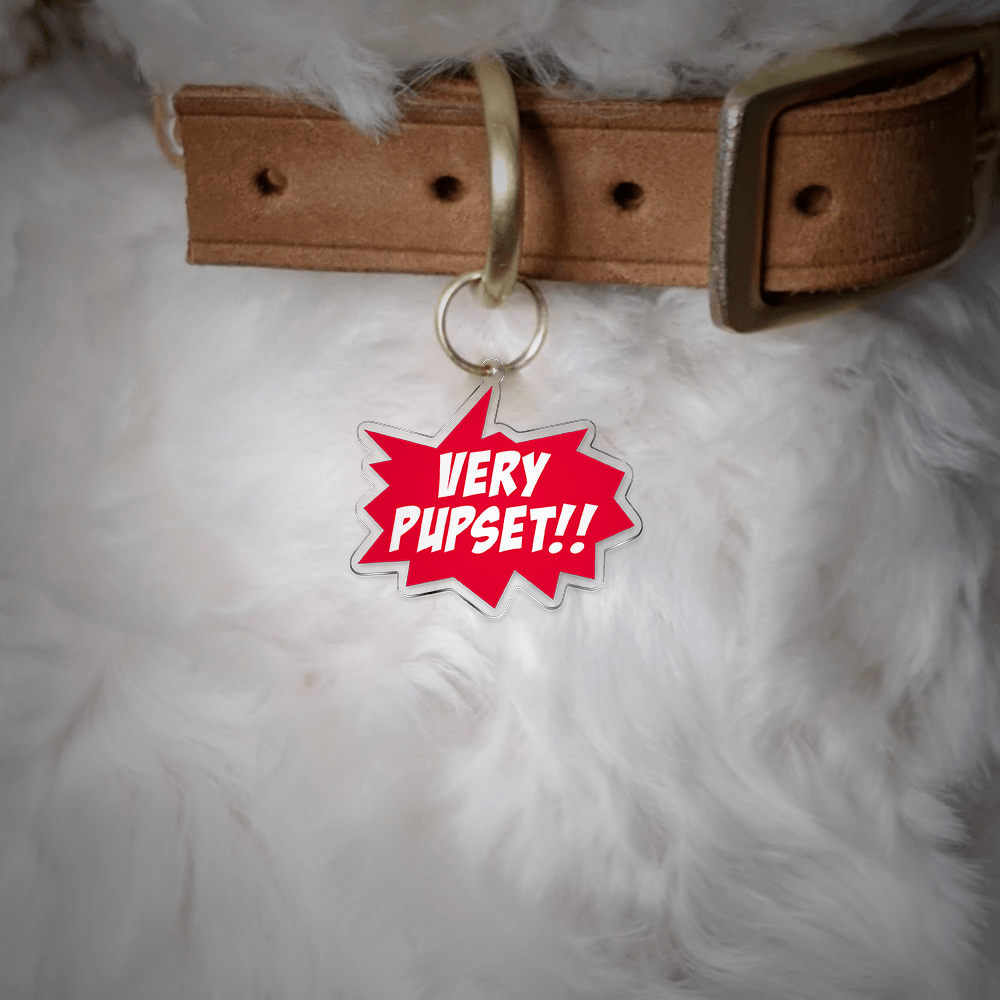 ---
Find Dandy's online storefront on Etsy here, see more of everything cute and inspirational on Instagram and free feel to support in a more monetary way via Patreon. Also see Dandy streaming on Twitch with everything from making art to video games!
---


*All photos provided by the interviewee!.
See more interviews of amazing creatives on our site here!
Want to get Black Nerd Problems updates sent directly to you? Sign up here!
Follow us on Twitter, Facebook and Instagram!