Netflix's continued takeover of the teen romcom space gives us the next remix of a familiar trope in Sierra Burgess is a Loser, this time tackling the mistaken-identity-turned-into-romance gambit as Sierra Burgess, a clever teen girl who scrapes the bottom of high school social standings, falls in love with the starting quarterback from the rival school, Jamey.
If you hear the echoes of teen movies past, you aren't the only one, and they only grow louder: Sierra (Shannon Purser, who you may recognize as the late, beloved Barb from Netflix's Stranger Things) is the subject of malicious ridicule from teen mean girl and cheerleader Veronica, whose cutting insults play out in typical malicious teen-movie-girl fashion complete with two sidekicks to sneer and laugh on cue. It's only when Veronica (Kristine Froseth) gives her phone number to the star quarterback with a heart of gold (played appropriately by newly-crowned teen heartthrob Noah Centineo) that the plot dives into the deep end as Sierra begins a text messaged-based relationship with her crush, knowing full well he thinks she's the most popular girl in school and the social antithesis to Sierra Burgess herself.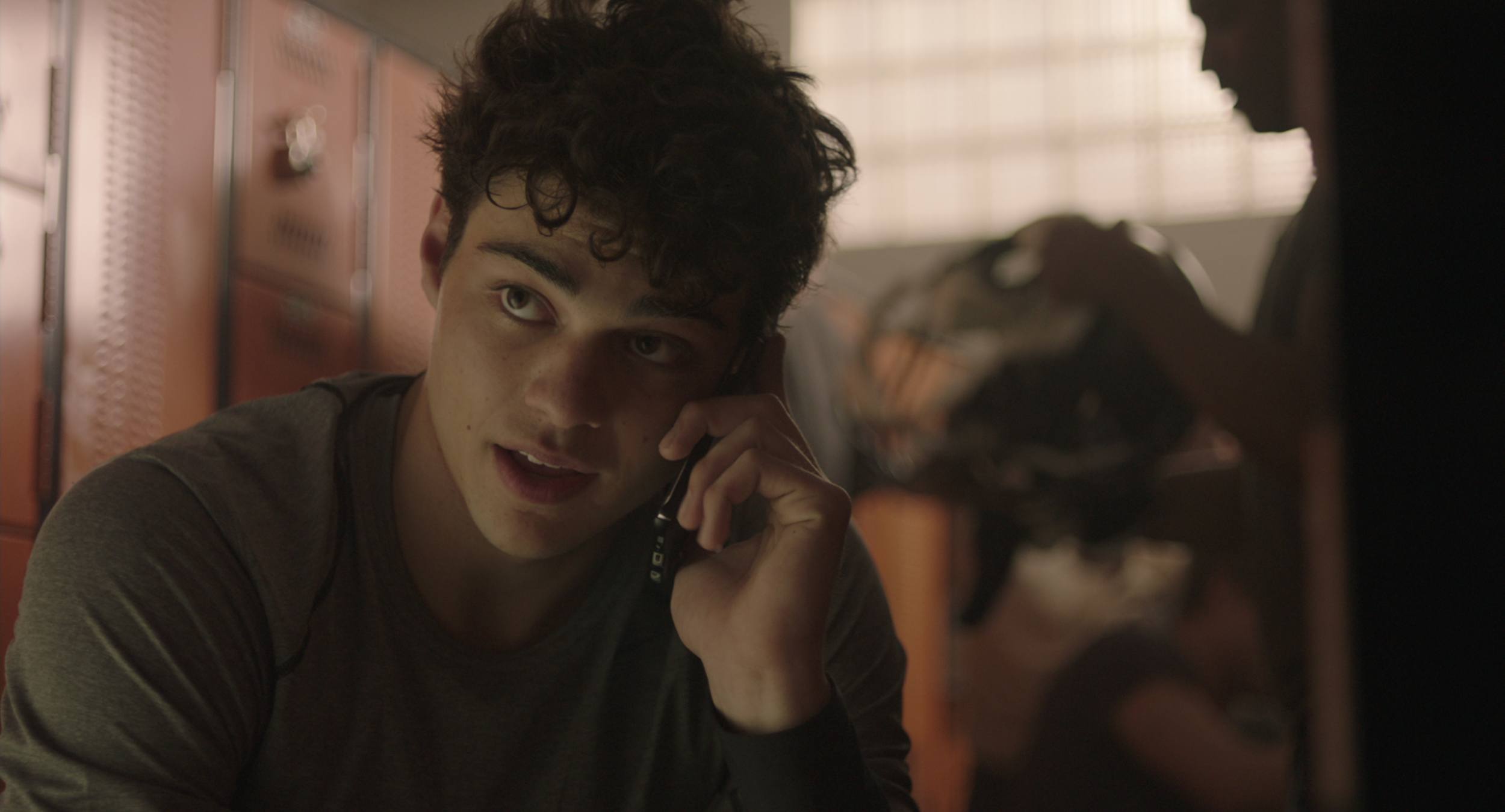 The old conflict is modernized for today with elements you'd expect to crush this type of premise before it has a chance to take off. What happens when the person you're catfishing wants to call you? What if they want to FaceTime? How long can you really go before meeting in person to face the music? Sierra Burgess faces each of those questions, and to the film's credit it doesn't shy away from them or contrivedly push them away. Instead it faces them head on through an unlikely partnership that becomes the weight bearer of the movie's resonance. Sierra makes unlikely friends with Veronica, who agrees to play along with Sierra's deception in exchange for teaching her some of the smart-girl wit she'd need to impress a college boy. The result is a humanizing of Veronica in a rather unexpected way, until, if only for a minute, the primary question of the film isn't whether Jamey can love Sierra for who she is and despite her deception, but whether Veronica will stand tall for her new friend Sierra and kill her own inner mean girl by committing social suicide.
Sierra Burgess has its flaws, many that might be a dealbreaker unless you're among the most forgiving of viewers. To make the plot work there's undoubtably a forced suspension of disbelief, the worst offenses occurring when Veronica goes on a date with Jamey for the first time and Sierra is awarded all the right moments. Add to that the unoriginal archetypes of its characters — the smart-and-well-adjusted ugly girl juxtaposed against the popular-but-shallow pretty one, and the reinforcement of that binary without representation of anyone in between (except, ironically, through Jamey, a boy who can be both hot and smart). Perhaps the largest cloud hanging over the film is its implicit romanticizing of Sierra's deception, a catfishing that began unintentionally before turning downright horrific as it goes on, which is never quite shown for how horrible it is.
Still, the scenes of friendship between Sierra and Veronica are heartwarming to all but the coldest hearts. In the end, Sierra Burgess is a Loser will make you wonder whether every girl is made to be a mean one, while you also ask yourself just how deep beauty is to you.
Want to get Black Nerd Problems updates sent directly to you? Sign up here!
---
Follow us on Twitter, Facebook,Instagram, Tumblr, YouTube and Google+?