Writer: Peter J. Tomasi / Artist: Carlo Barberi, Art Thibert / DC Comics
Last issue, we talked about how this was the first time in recent memory where both Super-moms were at the center of an arc: Lois Lane being her best reporter self and Talia al Ghul being her best (well, maybe worst) assassin self. By the time I was finished with the issue, I found myself wishing that we could have more time with Lois and Talia. It goes without saying that the parenting dynamics are drastically different. But until you see Jon awkwardly talking to his mother on the phone while she's on assignment and Damian talking to his mother with his fists while she's on a contract, I don't think you can fully appreciate how great it is.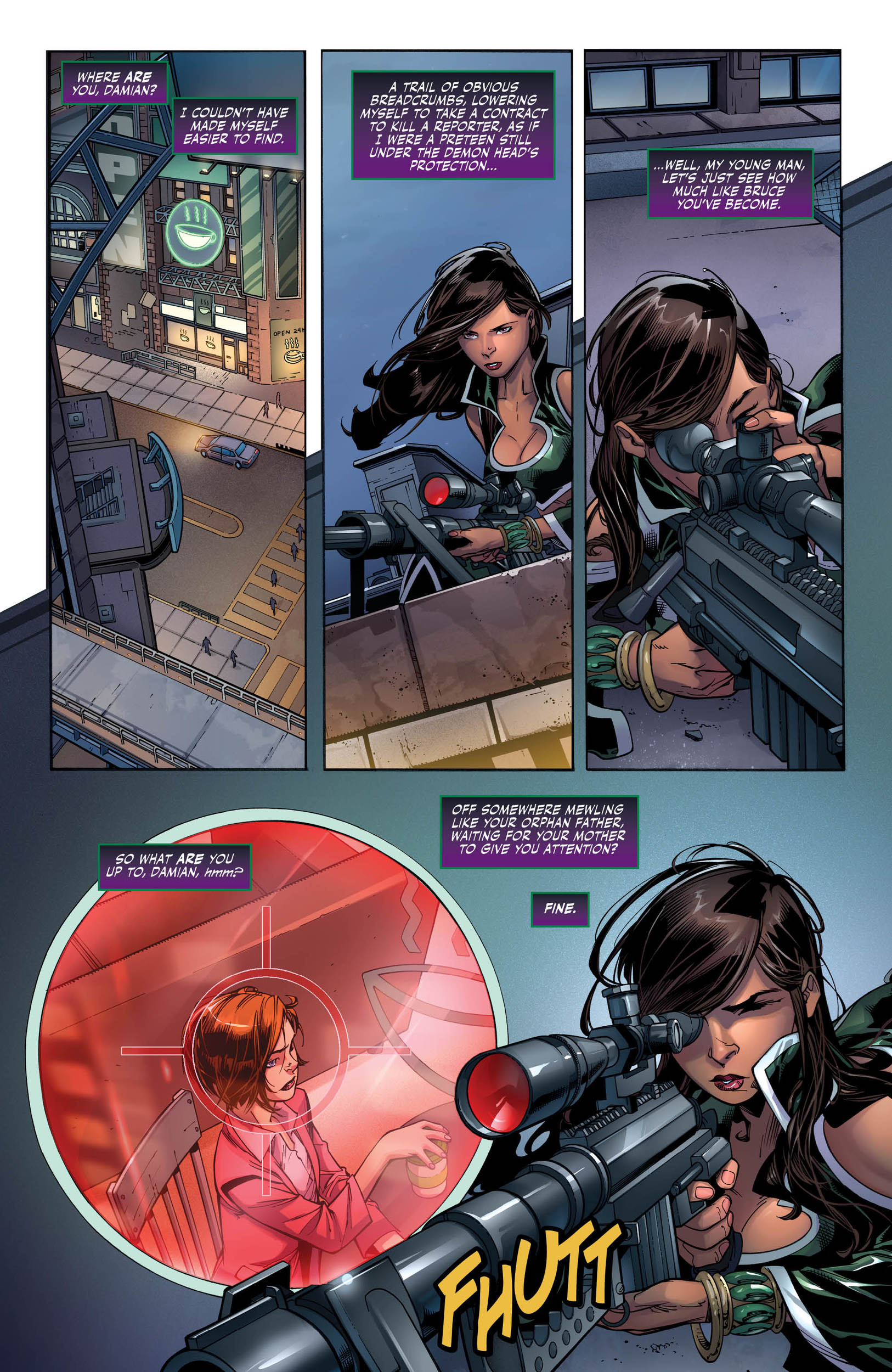 Tomasi continues to thrive in this young superhero genre. Jon and Damian continue to have Grade A banter that highlights all the myriad of ways the two had very different experiences growing up. Yet, it's important to note that the moment there is something meaningful at stake, the combatant pretense and bickering are dropped and ass-kicking commences.
Both Superboy and Robin get a chance to thrive in the spotlight, with Barberi's pencils and Thibert's inks giving a "Gotham at dusk" vibe, a sort of in-between the shining rays of optimism and the perennial darkness we come to expect from the character. The artwork is absolutely incredible, and the entire issue is just fun. It's just joyful and kinetic and that's really why I look forward to having it in my pull every week.
It's an honest shame that we don't get to spend more time with Lois and Talia. While the series has made it very clear the traits that the Super Sons inherit from the Super Fathers, this issue scratches at the surface of what they inherited from their Super Mothers. It's a fantastic story, it just runs a little short.
8.9 "Lessons Learned from Friends and Family" out of 10
Reading Super Sons? Find BNP's coverage of the World's Soon-To-Be Finest here.
Are you following Black Nerd Problems on Twitter, Facebook,Instagram, Tumblr, YouTube or Google+?